Routes
You can use your Suunto Spartan Sport to navigate routes. Plan your route in Suunto Movescount and transfer it to your watch with the next sync.
To navigate on a route:
Swipe down or press the upper button to open the launcher.
Scroll to

Navigation

and tap on the icon or press the middle button.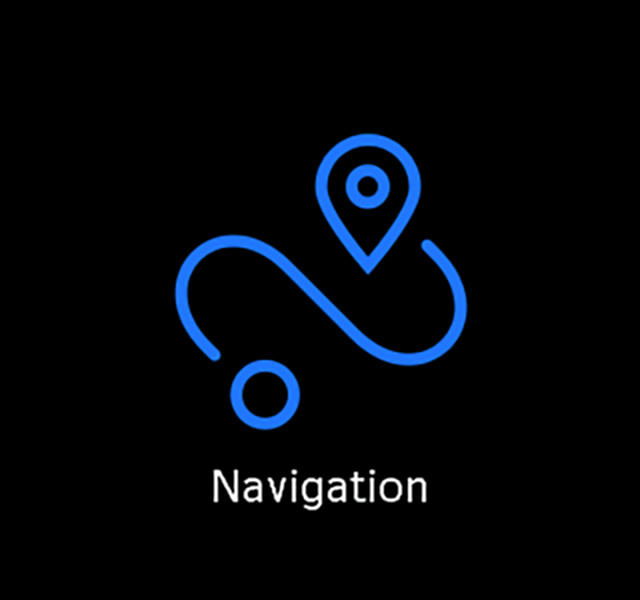 Scroll to

Routes

and press the middle button to open your list of routes.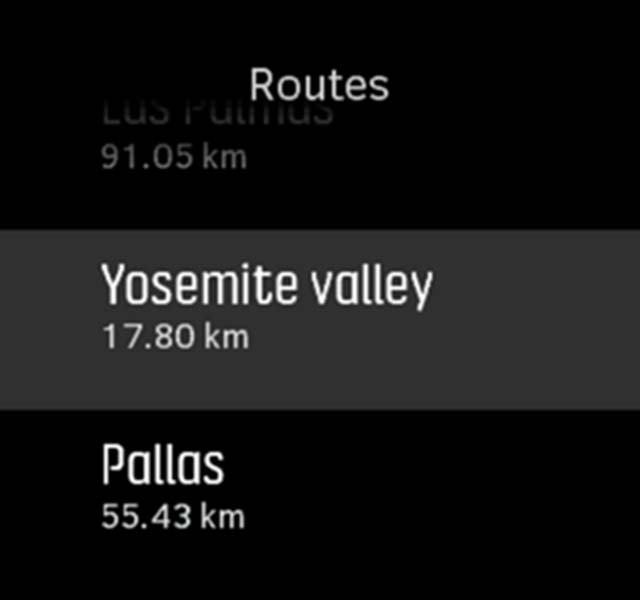 Scroll to the route you want to navigate to and press the middle button.
Press the upper button to start navigating.
Press the upper button again at any time to stop navigating.
Tap the screen to switch between the overview map and a more detailed view.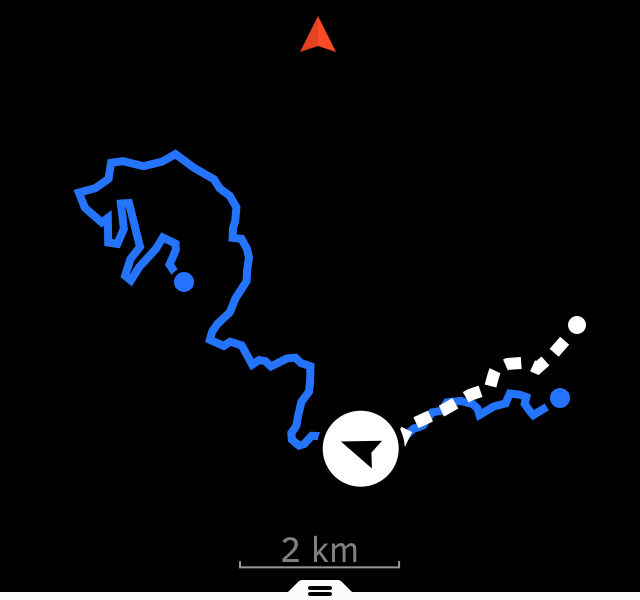 In the detailed view, zoom in and out by tapping the screen or keeping the middle button pressed. Adjust the zoom level with the upper and lower buttons.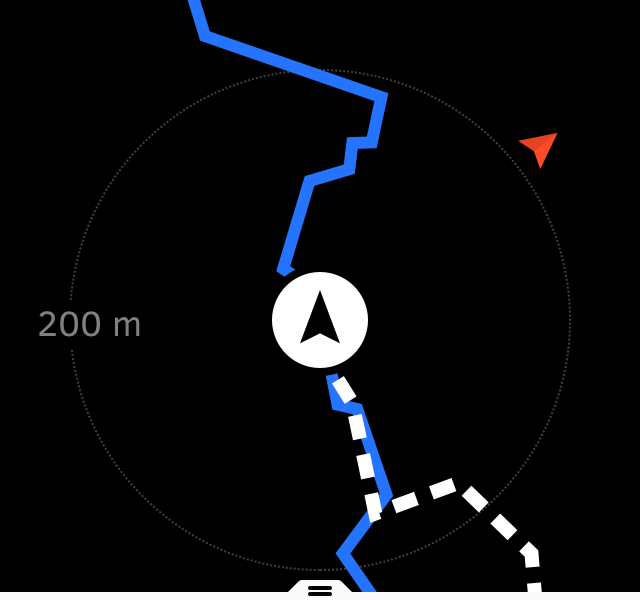 While you are in the navigation display, you can swipe up from the bottom of the screen or press the lower button to open a list of shortcuts. The shortcuts give you quick access to navigation actions such as saving your current location or selecting another route to navigate.
All sport modes with GPS also have a route selection option. See Navigating during exercise.
Altitude navigation
If you are navigating a route that has altitude information, you can also navigate based on ascent and descent using the altitude profile display. While in the main navigation display (where you see your route), swipe left or press the middle button to switch to the altitude profile display.
The altitude profile display shows you the following information:
top: your current altitude
center: altitude profile showing your current position
bottom: remaining ascent or descent (tap screen to change views)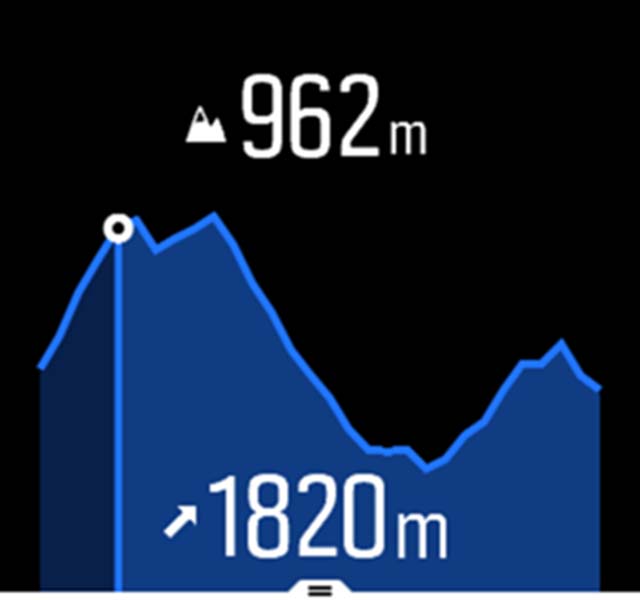 If you stray too far off from the route while using altitude navigation, your watch will give you an Off route message in the altitude profile display. If you see this message, scroll to the route navigation display to get back on track before continuing with altitude navigation.