What are the items that make you who you are? What is in your everyday carry?
Express yourself and inspire others by sharing your essentials on Instagram or Facebook with #MyEssentials and #Suunto for a chance to win a Suunto Essential Ceramics. The three most inspiring collages will be selected as winners.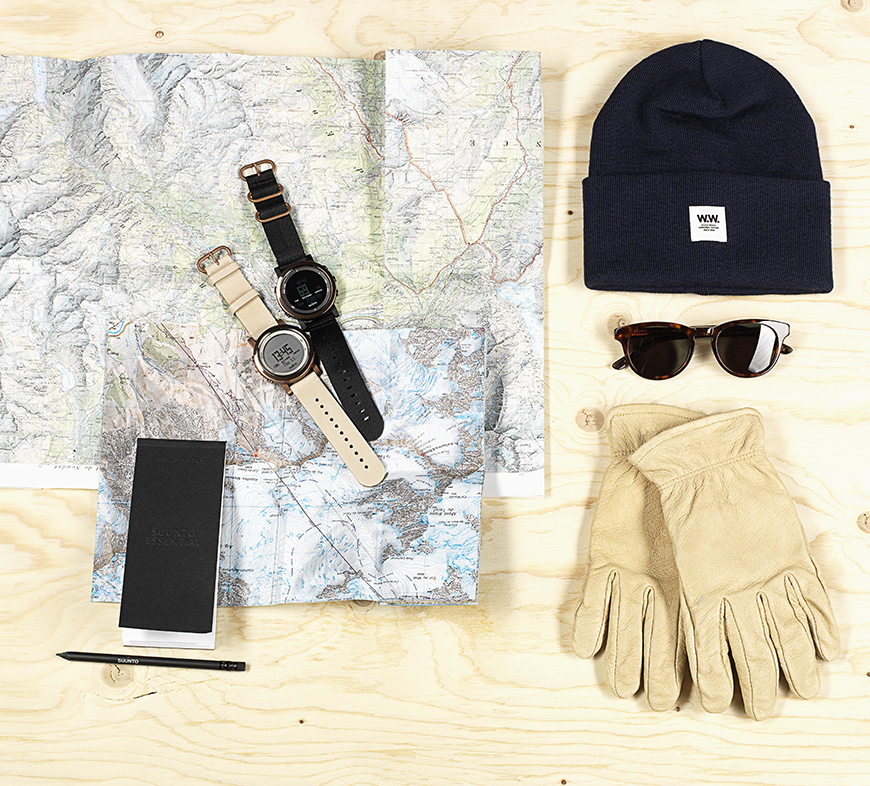 Terms and conditions of Suunto Essential contest May 3, 2016
1. The contest is organized by Suunto Oy (Valimotie 7, 01510 Vantaa, "Suunto"), and is in no way sponsored, endorsed or administered by, or associated with Facebook or Instagram. Each participant shall fully release Facebook and Instagram from any and all liability with respect to the contest.
2. The contest may be participated by any person anywhere in the world above the age of 16, excluding employees (including their family members) of Suunto or its affiliates.
3. The contest is open until May 23, 2016, 23:59 pm GMT and does not require purchase.
4. In order to participate you must hold a Facebook or Instagram account and an Internet connection.
5. To participate, share a photo on Facebook or Instagram between May 2 and May 23 2016, and tag it with #MyEssentials and #Suunto
6. Three (3) winner will be chosen. The winner will be chosen by Suunto. The most inspiring entry will be selected as the winner. The outcome shall be final.
7. The winner shall send his or her contact details to Suunto, so as to enable Suunto to deliver the prize to the winner, at: suunto.digital@suunto.com within fourteen (14) days after having been informed by Suunto of the win, in the absence of which Suunto is free to select another winner.
8. The prize consists of three (3) Suunto Essential Ceramics watches. Suunto reserves the right to replace the prize by another prize of the same value for any reason beyond Suunto's reasonable control.
9. Any offensive or inappropriate comments (as deemed by Suunto) will be immediately deleted and dismissed.
10. All rights to the participants' pictures, including their captions shall belong to Suunto and may be published or used by Suunto for research, marketing, or other business purposes without further permission from the participants.
12. You accept these terms by participating in the contest. Suunto reserves the right to amend these rules at any