Training insight
Your watch provides an overview of your training activity over the last 30 days.
Press the lower right button to see your training totals.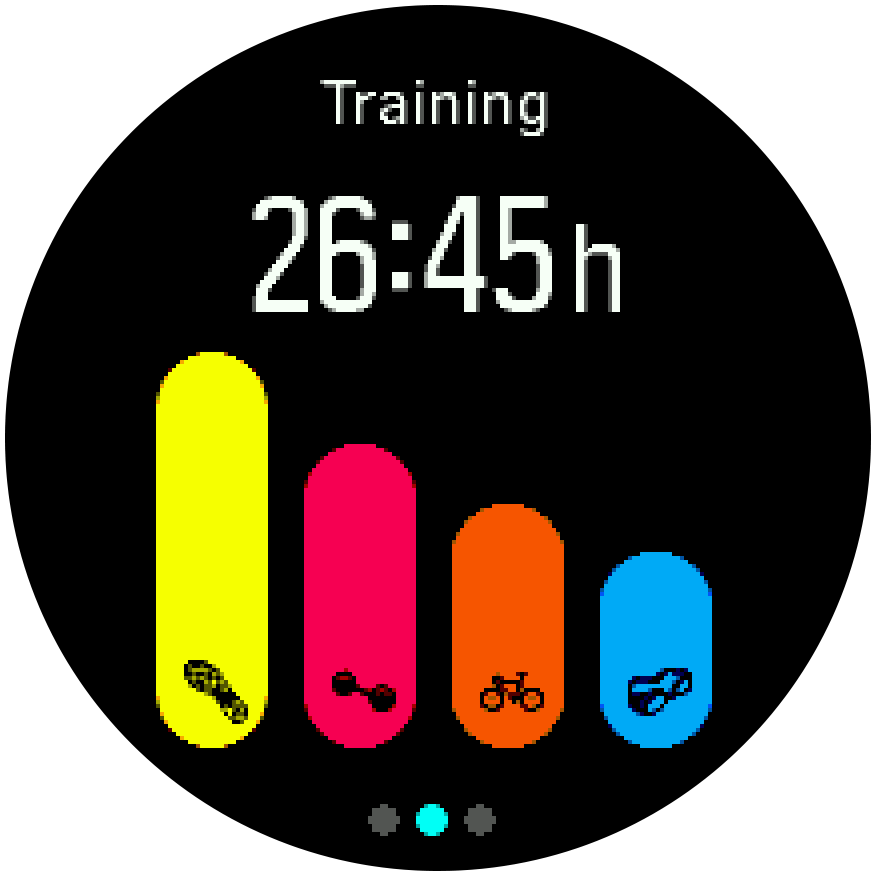 Press the upper left button to toggle between total time and total distance.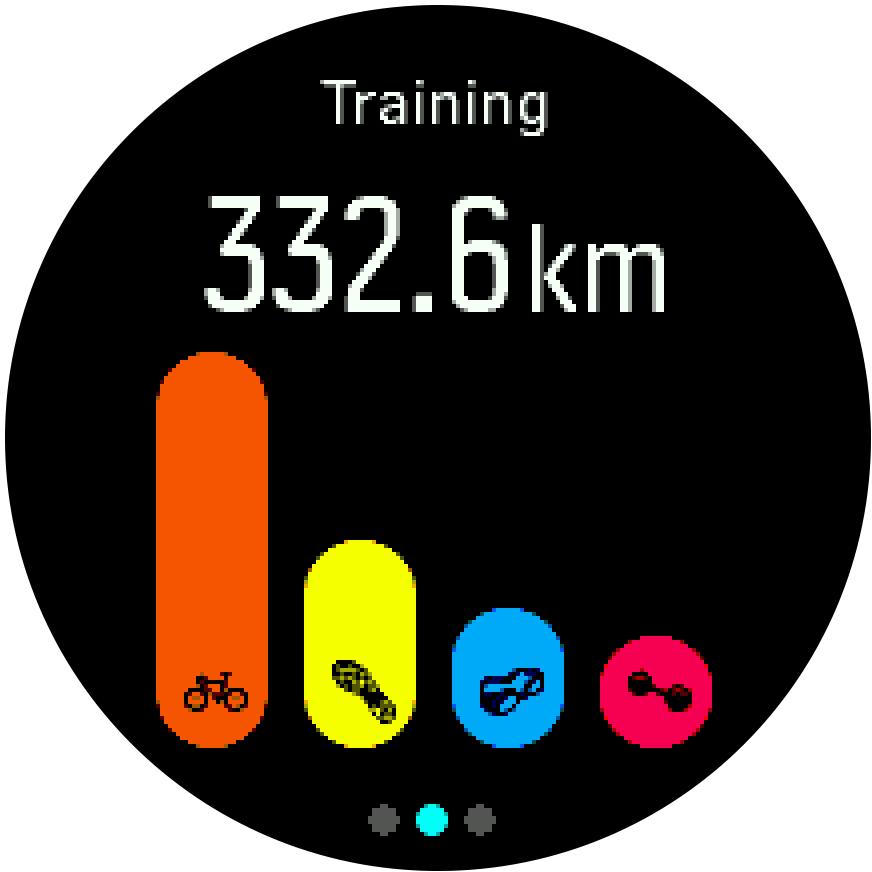 From the totals view you can press the lower right button to see summaries of your top four sports. The summary includes total time, distance and calories for each sport.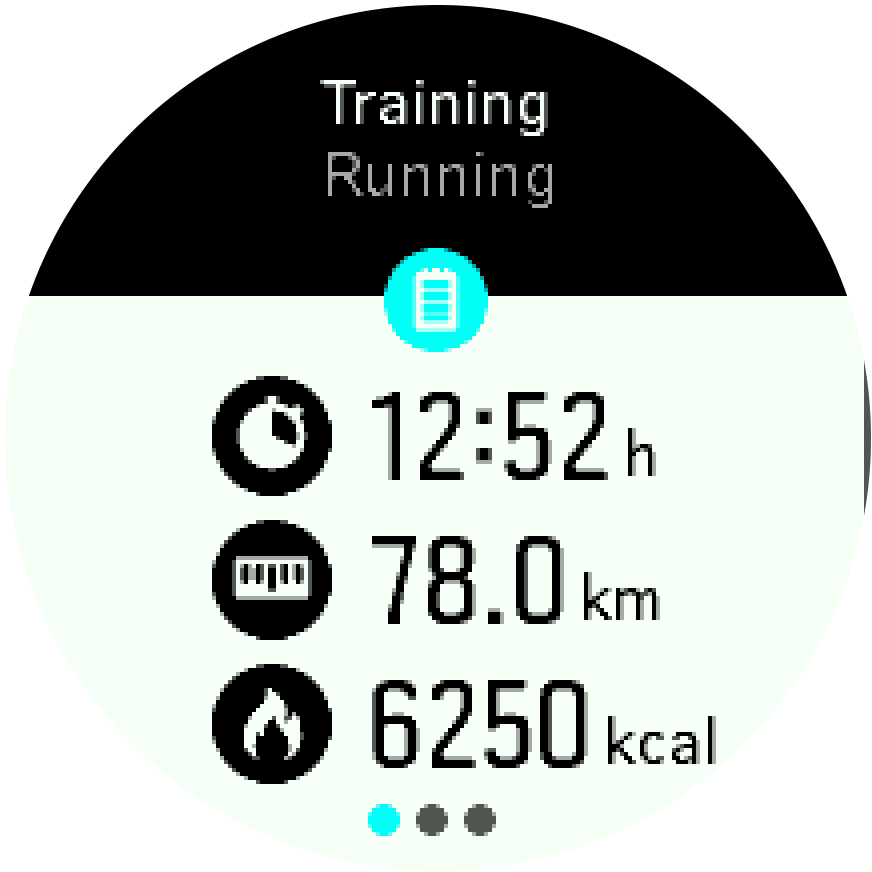 Press the upper right button to see the next sport summary.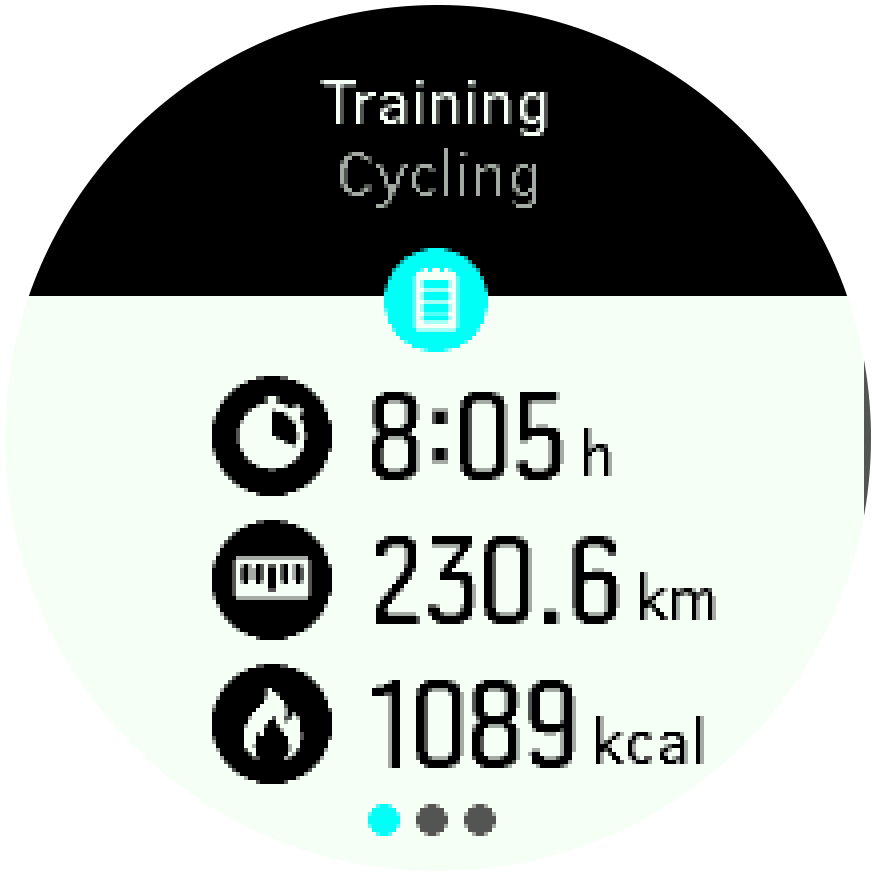 Training plans
In Suunto Movescount, you can make training programs for yourself by creating a totally new program or using an existing program made by other members.
When you have planned Moves, your watch will show what's coming next after you have synced with Movescount.
To see your next planned training sessions:
Press the lower right button to scroll to the training insight view.

Then press the middle button to view your next planned training session.

Press the middle button to see additional planned sessions.

>>

Press the lower left button to exit the planned training views and return to the time display.
If you have a planned Moved scheduled for the current day, that Move appears as the first option in the sport mode list when you enter the launcher to start an exercise recording. Start the planned Move as you would a normal recording.