Traininginzicht
Uw horloge geeft een overzicht van uw trainingactiviteiten.
Druk op de rechteronderknop om naar de weergave met traininginzichten te bladeren.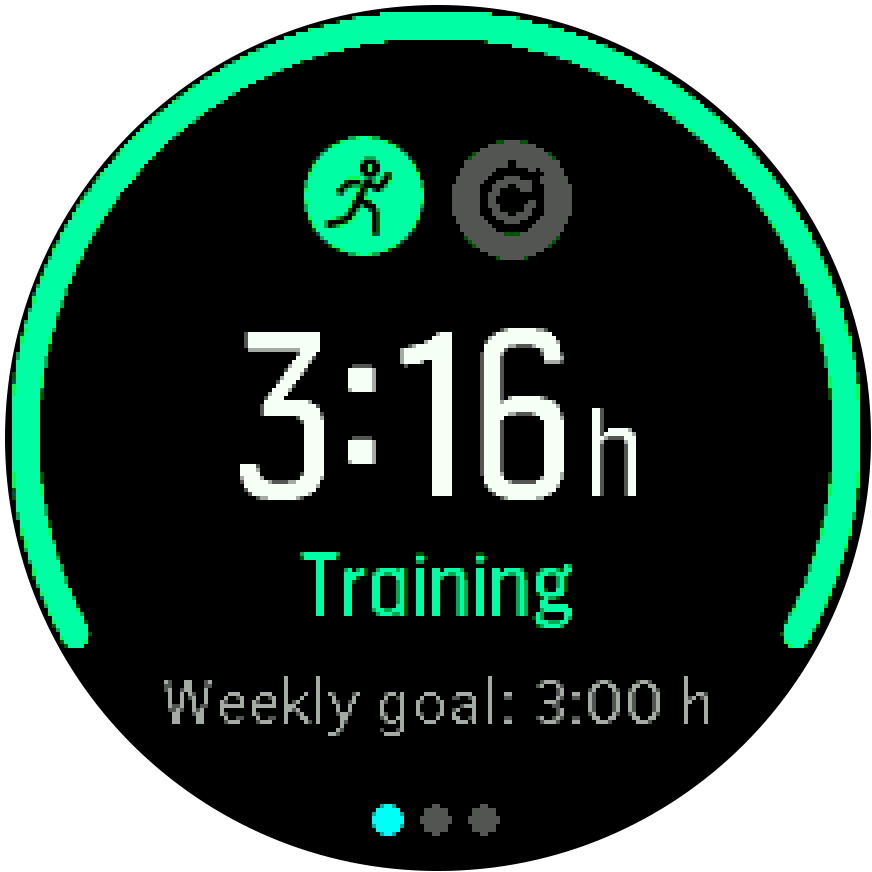 Druk twee keer op de middelste knop voor een grafiek met al uw activiteiten van de afgelopen 3 weken en de gemiddelde duur. Druk op de linkerbovenknop om tussen de verschillende activiteiten die u de afgelopen 3 weken hebt gedaan te wisselen.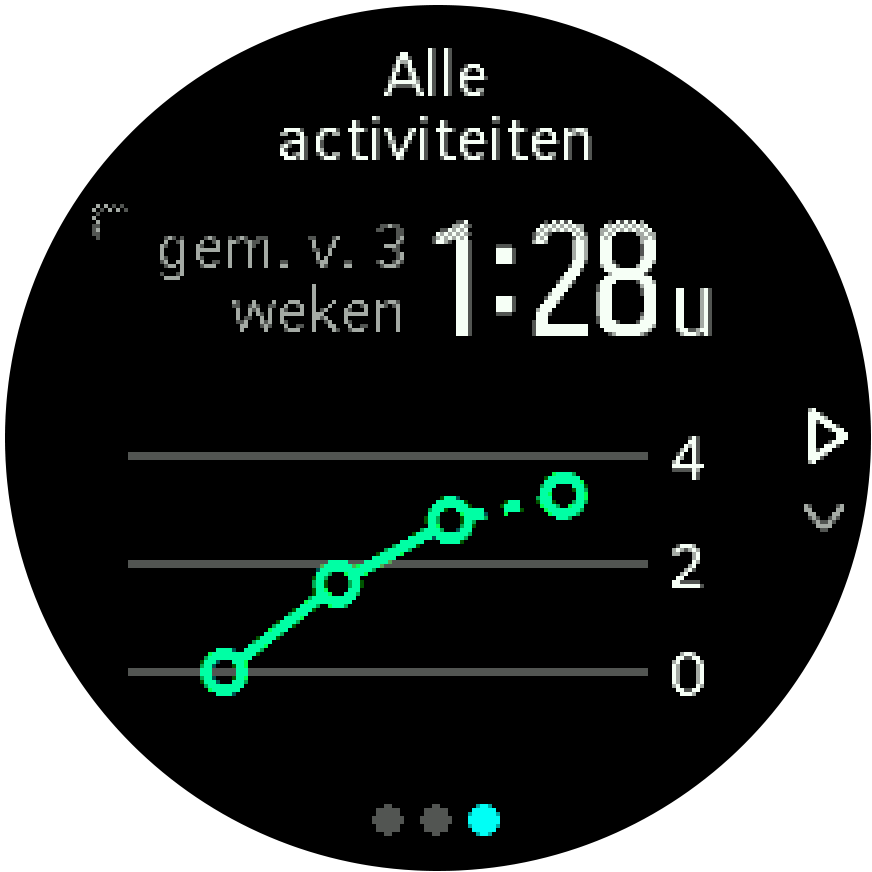 Vanuit de totalenweergave kunt u op de linkerbovenknop drukken om tussen uw top drie van sporten te schakelen.
Druk op de onderste rechterknop voor het overzicht voor de huidige week. Het overzicht bevat de totale tijd, afstand en calorieën voor de gekozen sport in de totalenweergave. Als u op de rechteronderknop drukt wanneer een specifieke activiteit gekozen is, worden de details van die activiteit weergegeven.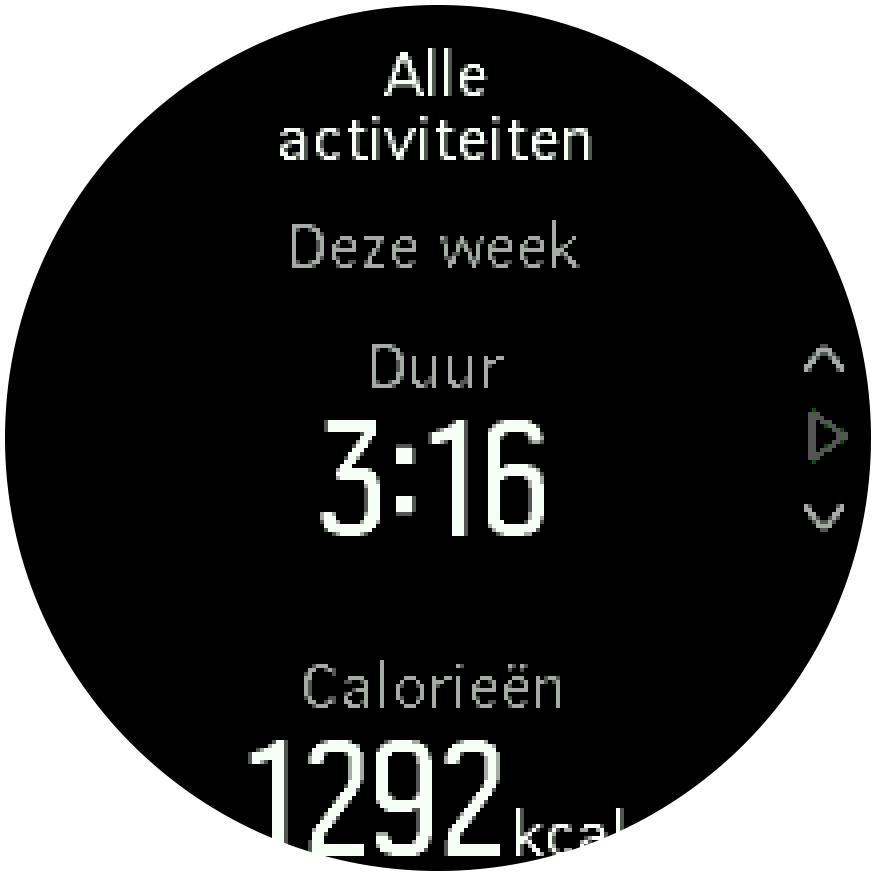 Trainingsplannen
In Suunto Movescount kunt u trainingsprogramma's maken voor uzelf door een geheel nieuw programma te creëren of een bestaand programma te gebruiken dat is gemaakt door andere leden.
Wanneer u Moves hebt gepland, zal uw horloge nadat u hebt gesynchroniseerd met Movescount, tonen wat er nu gaat gebeuren.
Om uw volgende geplande trainingen te zien:
Druk op de rechteronderknop om naar de weergave met traininginzichten te bladeren.

Druk op de middelste knop om uw geplande trainingsessies voor de huidige week te bekijken.

Druk op de rechteronderknop om details voor uw geplande trainingsessies te zien.
Als u voor de huidige dag een Move hebt gepland, verschijnt die Move als de eerste optie in de sportmoduslijst wanneer u naar het startprogramma gaat om het vastleggen van een oefening te starten. Begin de geplande Move net zoals u zou beginnen met vastleggen in een normale sportmodus.
Wekelijks doel
Als u een trainingdoel wilt hebben, kunt u in de instellingen onder Training een streefaantal uren definiëren als uw wekelijks doel.
Kies Wekelijks doel en druk op de middelste knop.

Selecteer uw nieuwe streefaantal door op de knoppen rechtsboven of rechtsonder te drukken.

Druk op de middelste knop.