Your training plan will adapt according to you and your exercise routine automatically. No manual input is needed: the plan learns from and adjusts according to your recorded exercise.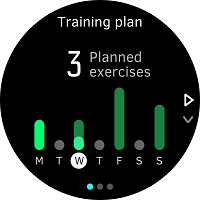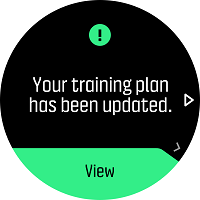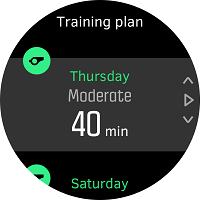 Note: Your watch and with that your adaptive training plan are not aware of any personal limitations as e.g. injuries, illness, etc. The 7-day training plan is a suggestion only. You should consult a doctor before starting an exercise program.
RELATED ARTICLES
How is my training plan created?
FIND MORE SUPPORT FOR:
Suunto 3 Fitness