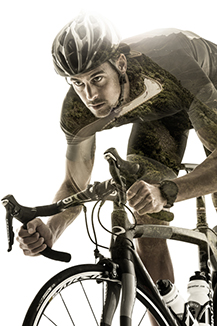 Suunto today announces an expansion to its recently introduced Suunto Spartan Ultra multisport solution: the Suunto Spartan Sport, a strong and sleek multisport GPS watch for athletes.
"Our customers have asked us to create a full-featured multisport watch with the sleekest possible design for an optimal fit. Many athletes prefer low profile fit on the wrist over extra-long battery life. They have also told us it is as important for the watch to be good for getting quickly out of a wetsuit in T1 as it is for wearing as a fashionable timepiece. And naturally, they expect the watch to be strong and durable, to withstand the heat of the race," comments Suunto's Performance Business Unit Director, Sami Arhomaa.
"With Spartan Sport we wanted to meet these needs and created the trimmest all-in multisport GPS watch that Suunto has ever made. And the Suunto Spartan Sport is not just sleek. It is also built to last, with mineral crystal glass and stainless steel bezel, pushers and buckle. Under the hood, the Spartan Sport shares the same outdoor-grade color touch screen, engine and software as its recently announced big brother, Suunto Spartan Ultra. The Spartan Sport comes with the same great sport and training specific features for triathlon, running, cycling and swimming as Spartan Ultra."
Adventure and Racing Proof
Outdoor-grade build with up to 26 hours of battery life in training mode
Like the Suunto Spartan Ultra, the Suunto Spartan Sport is hand-made in Finland and built to last in any conditions. Both watches are water resistant to 100 meters, and sport an extremely durable color touch screen with great visibility in direct sunlight and glass fiber-reinforced polyamide casing. Spartan Sport models come with stainless steel bezel, while Spartan Ultra watches come with either grade5 titanium or stainless steel bezel.
The Suunto Spartan Ultra comes with a battery life of 18h of training and racing time with Full Power 1sec GPS fix rate delivering best GPS accuracy. Users can extend the battery life up to 26h of training and racing time with Power Save 1sec GPS fix rate delivering good GPS accuracy. Respectively Spartan Sport comes with a battery life of 10h (in Full Power 1sec GPS fix rate) and 16h (in Power Save 1sec GPS fix rate). Battery life settings are customizable to optimize battery life based on every athlete's personal needs by sport mode. In time mode, Suunto Spartan Ultra has a 15-day battery life and the Spartan Sport a 10-day battery life.
Adventure features
For your multisport adventures, both Suunto Spartan watches provide route navigation and a digital compass to guide athletes through new terrain. Additionally, Suunto Spartan Ultra offers barometric altitude with FusedAlti™ for accurate, responsive altitude readings. The navigation functionality also includes a breadcrumb view.
Suunto Movescount provides heatmaps for more than 15 sports, including running, cycling, open water swimming, hiking, skiing, surfing, etc. If you train for a specific goal, you want to find the best places and routes for your workouts - whether in the most popular places or away from the crowds. You also want to keep up with your training during holidays and business travel. When you are training in an unfamiliar location, it helps to know where the locals go.
Browse the sport-specific heatmaps to find popular tracks or create your own route with the help of topographic maps. The routes can also be downloaded to the Suunto Spartan watches.

Sports Expertise
Multi-sports expertise for 80 different sports
The watches come with 80 pre-set sport modes, providing sport-specific metrics and rich display options while training for sports like running, cycling, swimming, triathlon and various adventures, such as hiking or ski touring.
For most popular sports like running and cycling, dedicated purpose specific sport modes such as interval running, obstacle race running and treadmill are also available. In interval running, for example, you can see your latest interval times with average heart rate in the lap table display while running.
Accurate sport metrics
With GPS, FusedSpeed™ and built-in accelerometer, both Suunto Spartan Ultra and Suunto Spartan Sport accurately measure your pace, speed, distance and GPS-based altitude. Pair the watch with power and bike sensors to get running and cycling power and cadence. Naturally, Suunto Spartan watches come with swimming-specific functions such as swimming pace, stroke count, SWOLF and heart rate during swimming.
Suunto Spartan Ultra and Spartan Sport use the Suunto Smart Sensor to accurately measure heart rate, calories, Peak Training Effect and recovery time. While many consumers who are serious about their training value accuracy, Suunto recognizes there is a growing consumer demand for effortless heart rate measurement from the wrist. The Suunto Spartan family will continue to expand throughout this year and additional Suunto Spartan Sport models featuring both Smart Sensor and wrist heart rate measurement will be introduced for Christmas.
Training Insights
Training insights in the watch and on Suunto Movescount let you follow your training load, rest & recovery and progress, and help you plan your next training. To follow your progress, for example, the Suunto Spartan watches keep you up-to-date on your personal bests by sport. Personal bests can be based on duration, altitude and cycling power - such as fastest 5 km run or highest 20 min cycling power.
Starting from September, Suunto Spartan watches and Suunto Movescount will showcase your activity each day by categorizing them into training, active, recovery and rest days. This will make it easier to monitor and maintain a healthy balance between training and rest.
Community Powered Progress
Kicked-off this June, Suunto continues utilizing big data to generate valuable training insights for its customers. Suunto Movescount grows with personal best trends, peer group comparisons and community training insights. These new community powered tools will be available for all Suunto Movescount users.
Progress with peer group comparisons
Suunto Movescount enables you to compare your annual and all-time personal bests with those of peer group to see how you are progressing. For example, you can compare your open water swimming 1900 m personal best to see if you rank in the top 20% of your peer group, and how much faster you need to be to reach the top 10%.
In addition to tracking and analyzing your own performance, Suunto Movescount provides real facts on what type of training others, for example, in your age group have done to reach their targets. Compare your own training habits to those training towards a similar goal, such as a sub 4-hour marathon, and get real data on how other people are preparing.
Peer-to-peer coaching
Invite your coach to access your Suunto Movescount training diary to see all your training history and insights. Based on this information, the coach can give you online advice and create training plans for you to use and download to your watch.
All the new community powered features will become available in September.
Four strong and sleek watches

Suunto Spartan Sport comes in four models: Suunto Spartan Sport Black, Suunto Spartan Sport Blue, Suunto Spartan Sport Sakura and Suunto Spartan Sport White – each available with or without Suunto Smart Sensor for heart rate monitoring. The RRP price of the Suunto Spartan Sport will be 499€ without Suunto Smart Sensor, and 549€ with the HR sensor.
The Suunto Spartan Sport watches become available in September, and the solution will continue to grow in functionality via software, service and mobile app updates during the remaining year. The Suunto Spartan family will continue to expand throughout this year and additional Suunto Spartan Sport models featuring both Smart Sensor and wrist heart rate measurement will be introduced for Christmas.
Read more about the Suunto Spartan Ultra and Suunto Spartan Sport at www.suunto.com/spartan