Three men, two 8,000ers, 7 days and 170km. Mode of transport? Bike and skis only. Welcome to the quest of ski mountaineers Benedikt Böhm, Sebastian Haag and Andrea Zambaldi.

The German and Italian trio have just embarked on an epic mission to climb Shisha Pangma (8,013 m) then ride their bikes the 170 km to Cho Oyu (8,201 m) where they hope to make another speed ascent, all within a week.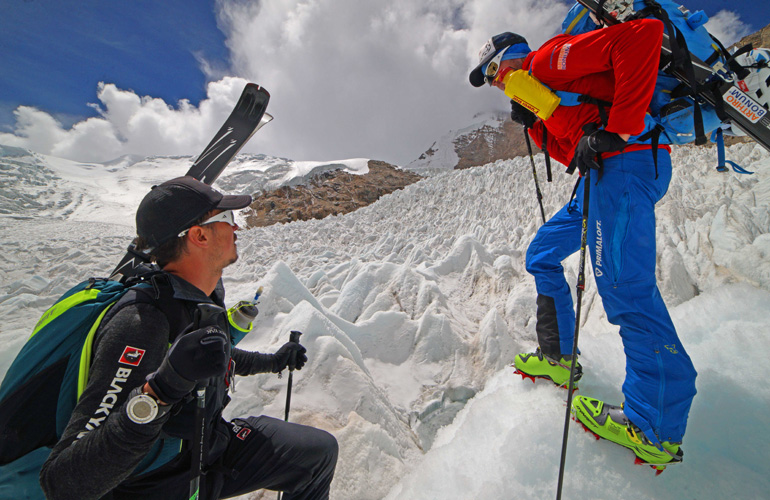 They've spent the last week acclimatising up to 7,000 m and were all set to make their first summit attempt on Thursday September 18. However, bad weather and avalanche risk forced them to turn around. They're now back in base camp, preparing for a second summit bid.

"Another attempt to climb Shisha Pangma is being planned and scheduled to happen within the next few days," they blogged.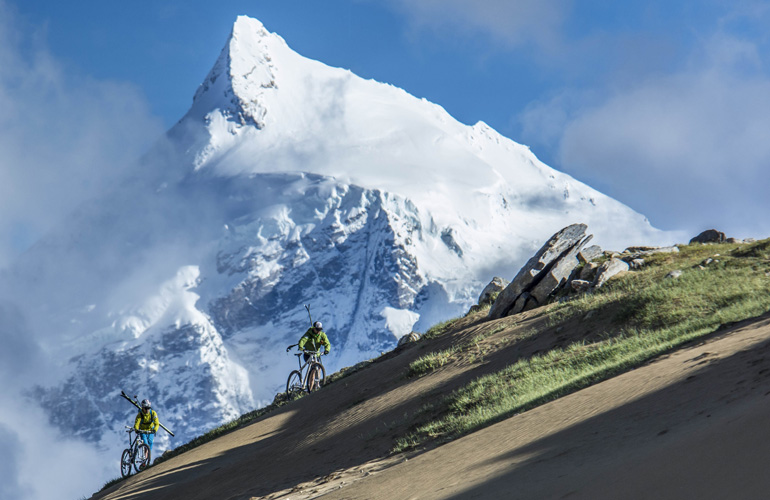 Big surprise of the trip so far? Bumping into Suunto ambassador Ueli Steck at base camp, no stranger to speed ascents himself.

"Ueli gave many useful tips," the guys said.

Ueli climbed Shisha Pangma and Cho Oyu in 2011.

The three ski mountaineers, who are supported by Suunto, can be followed online here.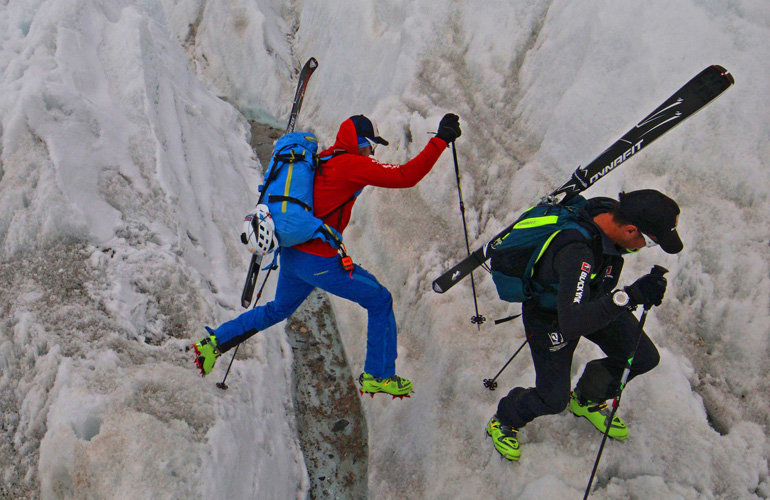 All images © Elias Lefas