High profile aero wheels used to be regarded something that were mostly used in time trials and triathlons. But in recent years aerodynamics and aero wheels have taken off in road cycling as well. Decrease in aerodynamic drag and increase in speed are a welcome addition to any cyclist.
Aerodynamic drag is the main form of resistance working against a cyclist. The benefits of being more aerodynamic are most obvious for fast riders but it helps in slower paced riding too as more time will be spent in the wind.
The most effective way to decrease your drag is to optimize your riding position on the bike. A reduced frontal area will increase the speed – and save you energy.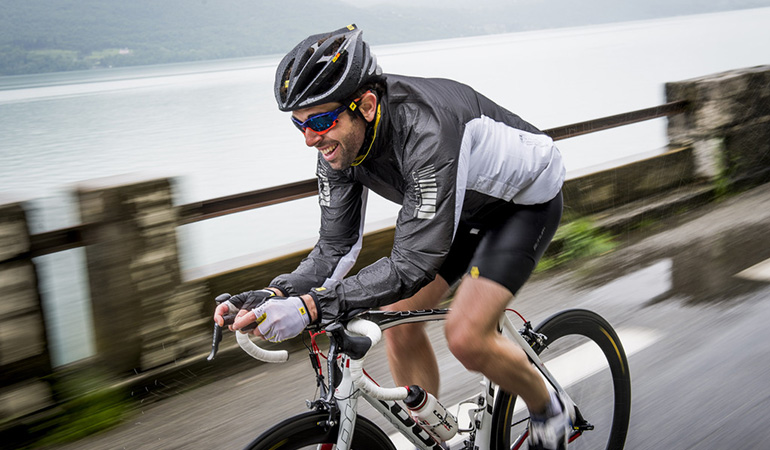 On the equipment side one of the most important ways to improve aerodynamics is to use high-performance aero wheels. Wheels play a key role in aerodynamics since the front wheel is pushing through the air first. Its shape is complex.
The most crucial part of the aero wheels is the height of the rim as well as its width and overall shape. The profile of the rim smoothes the air coming around the tyre and rim. Basically the higher the profile, the less drag the wheels produce. For this reason full disk wheels are the most aerodynamic – and the fastest. However, disk wheels are more difficult to use in cross winds.
The rim height and profile are not the only components affecting the aerodynamics of a wheel. A wheel is an entity where every component from rims to spokes, hubs and tyres have their own role and effect on performance.
The overall rim-tyre shape improves the riding characteristics of high profile wheels in windy conditions. When both together are forming a perfect airfoil shape (NACA profile), side wind resistance is reduced and stability improved. This makes 60 mm tall rims pretty easy to ride in much more conditions than one would think.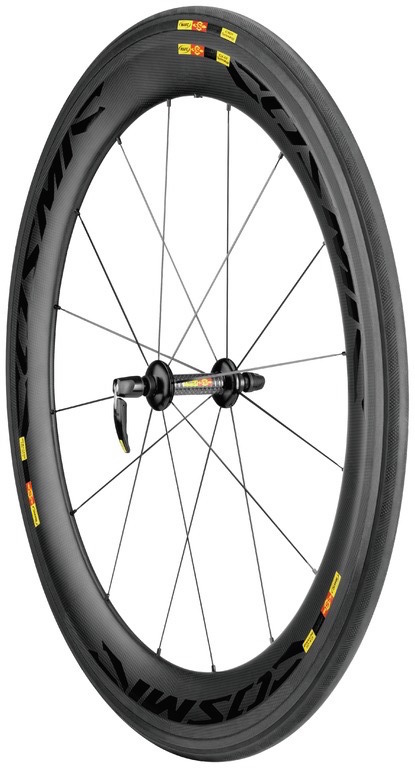 A great example of this is Mavic's integrated wheel-tyre systems. They smoothe airflow around the tyre and wheel, and improve streamlined airflow at every yaw angle.
Mavic Cosmic CXR 60's unique CX01 technology unifies the rim and tyre together, saves time and watts in every condition and provides high stability in crosswind. Their 60 mm wind tunnel optimized rim profile with extra-light carbon rims fitted with Yksion CXR tyres enable a very dynamic ride.
Action images: © Loris Von Siebenthal / Mavic