Suunto ambassador Jill Heinerth recently explored dive locations around the Azores islands in the Atlantic Ocean. The destination's wrecks, megalithic steps and lava caverns blew her mind, but swimming with devil rays was one of the greatest diving experiences of her life.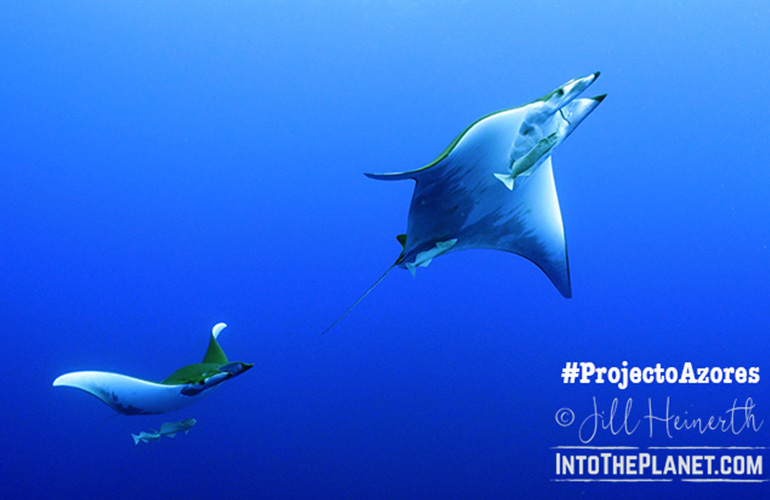 The devil ray or mobula is species of eagle ray that can grow up to five meters long. They are sometimes called flying rays because of their propensity to breach the ocean surface. They are endangered because of water pollution and bycatch capture.
Underwater explorer and photographer Jill Heinerth swam with about 30 devil rays in open ocean over a sea mount off Santa Maria Island in the Azores. Devil rays visit the area to feed. Jill recounts the experience below.
"As I patiently waited, they seemed to line up in formation and repeatedly moved closer and closer with graceful ease," she says. "Each followed along the same path arching towards me, sliding sideways for a look and then turning to come even closer.
"Hovering over top of me, they would pause while I held my breath as long as I could.
Finally I would exhale bubbles from the scuba regulator and the ray would slip away and allow the next one to move over top of me.
"It seemed as though they were interested in getting tickled by my stream of bubbles. The dance went on for almost 90 minutes.
"It was one of the most spectacular diving experiences of my life."
Press play to watch this beautiful video of that day