Corky Still, 35, is the 4th and final winner of our #SuuntoAdventure selfie contest. Here, the Alaskan tells us about his journey from telemark racing to exploring remote mountain lines to ski.
How does it feel to win?
Great! I'm very honored to have a person of Greg Hill's caliber select my photo.

Tell us about the photo?
I was up early getting some turns in at Hatcher Pass, a great local spot, before work. The picture is a GoPro shot of our midwinter sunrise here in Alaska.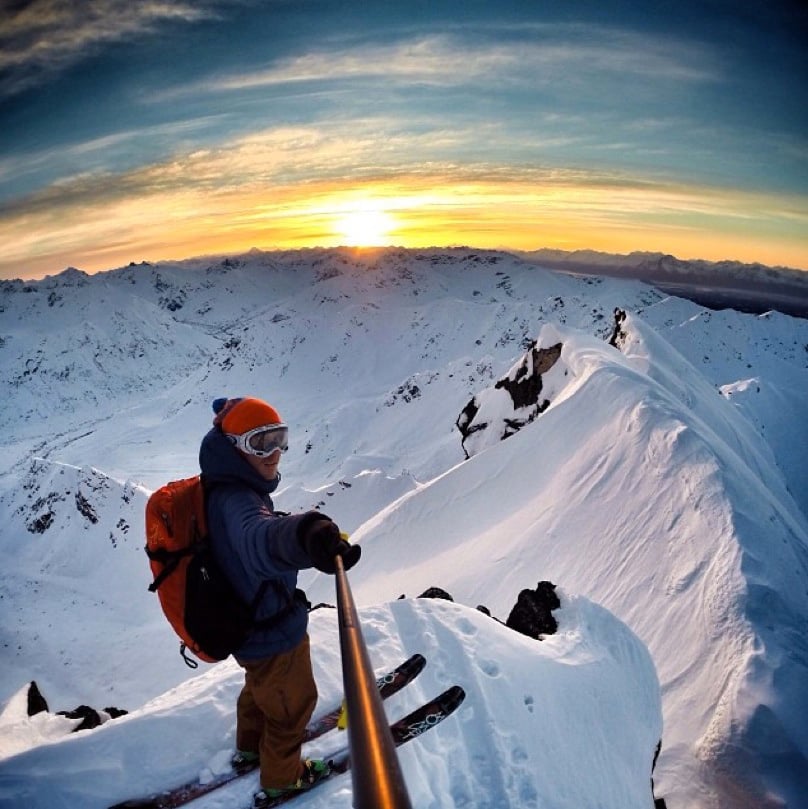 Corky's winning shot of an Alaskan sunrise, as selected by Greg Hill.

What are your sports?
I am a skier. I like to Nordic, Alpine, and Tele ski during the winter months. During the summer I spend my time cycling, rafting, and running.
So how did you get started?
I grew up in Alaska ski racing for local clubs and schools. During college in Reno, I got into backcountry and big mountain skiing around Lake Tahoe. I ended up competing in the 2009 Telemark Big Mountain series where I garnered podium finishes and won the event at Alyeska Resort, AK. Since then, I have spent most of my time in the mountains around my home in Anchorage, Alaska. I continue to look for ski lines hiding right here in my backyard, while also traveling to and exploring far away places.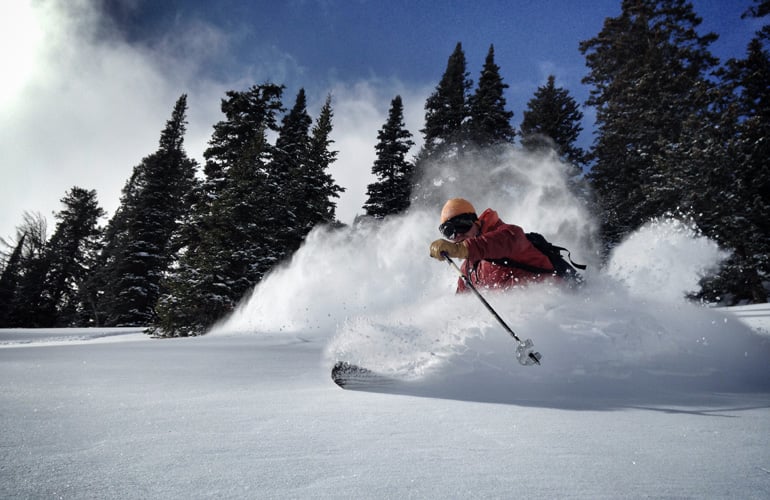 Tell us about a recent adventure you're proud of:
I was very happy with all of the new couloirs I was able to ski last spring. That really has me excited for the upcoming winter season. More recently, I ran the Lost Lake Trail race, which is a 16 mile run through the mountains. I didn't get much preparation, but managed a good time anyway. At least I was happy with it.
Features you'd most like to use from the Ambit3?
I am excited to use the altimeter tracking on the watch. I have always wondered about specific elevations when I'm out skiing and I think it will be neat to track the amount of climbing and descending during those long tours.

What's next? The next few months will be spent preparing for the snow to arrive. Fall around here always involves flyfishing and running, though I will be road riding a lot to prepare for a cycling trip to the Big Island of Hawaii in November.
All images ©CorkyStill