Winter is coming! Time to start thinking about that ice climbing trip and where to head to this season. To help you make up your mind, we spoke to Suunto's Matthias Scherer and Tanja Schmitt and asked them for their recommended venues. In this first installment the pair, one of the most active ice climbing partnerships around, offer up some of the best lines for beginners and intermediates in the European Alps. Better start training...

Cogne, Italy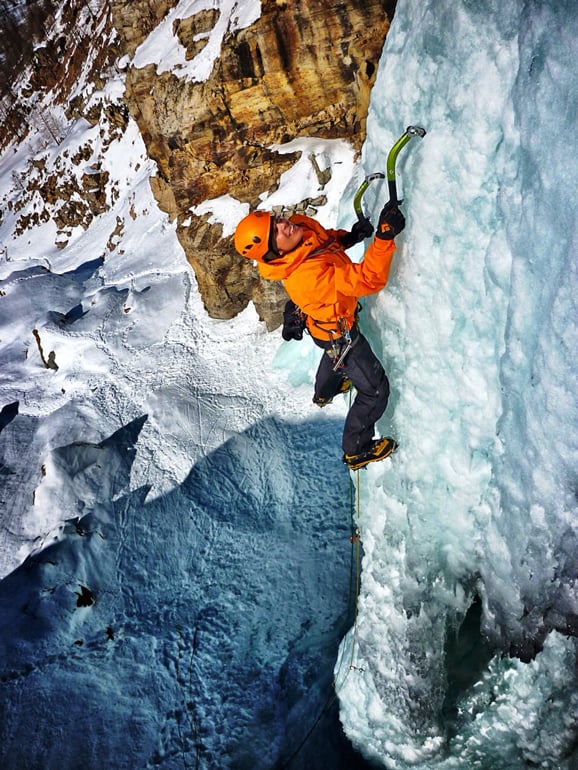 Matthias climbs steep ice in Cogne. ©Tanja Schmitt

Let's start with our home area 'Cogne'. Doubtless one of the best places we know so far to get a lot of climbing done within easy and quick access. But be aware – when it snows or the wind is blowing, our valleys become serious avalanche terrain – so please check always the avalanche forecast, before starting your adventure.
We recommend of course the 'Cascate Lillaz'. In good conditions it's a wonderful climb in the grade of WI 3. Small objective dangers and equipped belays with the possibility to quit the ascent on many places makes it a perfect beginners' line.
Freissinières and Sixt Valleys, France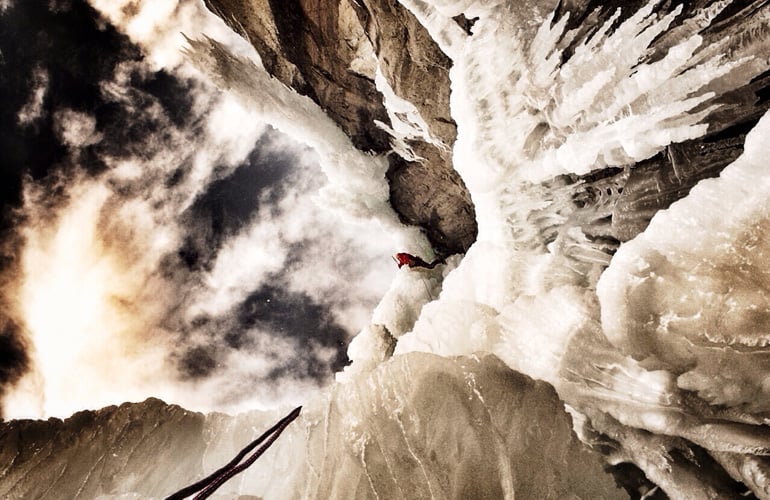 Matthias climbs 'Shiva Lingam' in the Chamonix valley. ©Tanja Schmitt

This country hosts some of the most impressive ice climbing areas in Europe: Freissinières and the Sixt are valleys with incredible lines.
For scenic climbing in one of the most famous places in alpinism we recommend the 'Ruisseau du Picheu', WI 2 near to the Le Tour village in the Chamonix valley. Of course, you also need to check the avalanche conditions.
Kandersteg, Switzerland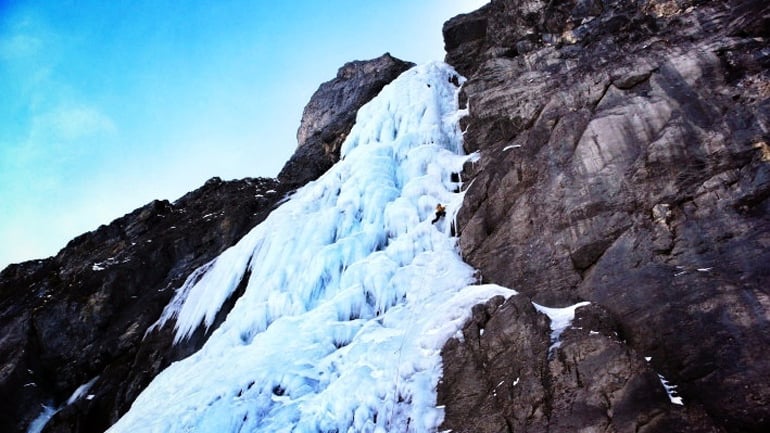 Tanja Schmitt on Glücksritter, Adelboden, Switzerland. ©Matthias Scherer

Not really for beginners but in good conditions and with a stable snow pack a great challenge for the medium ice climber is the 'Glücksritter' fall WI 4+ in Adelboden. Impressive ice formation with a quick access in a wild cirque near to the world famous ice climbing area of Kandersteg...
Stubai valley, Austria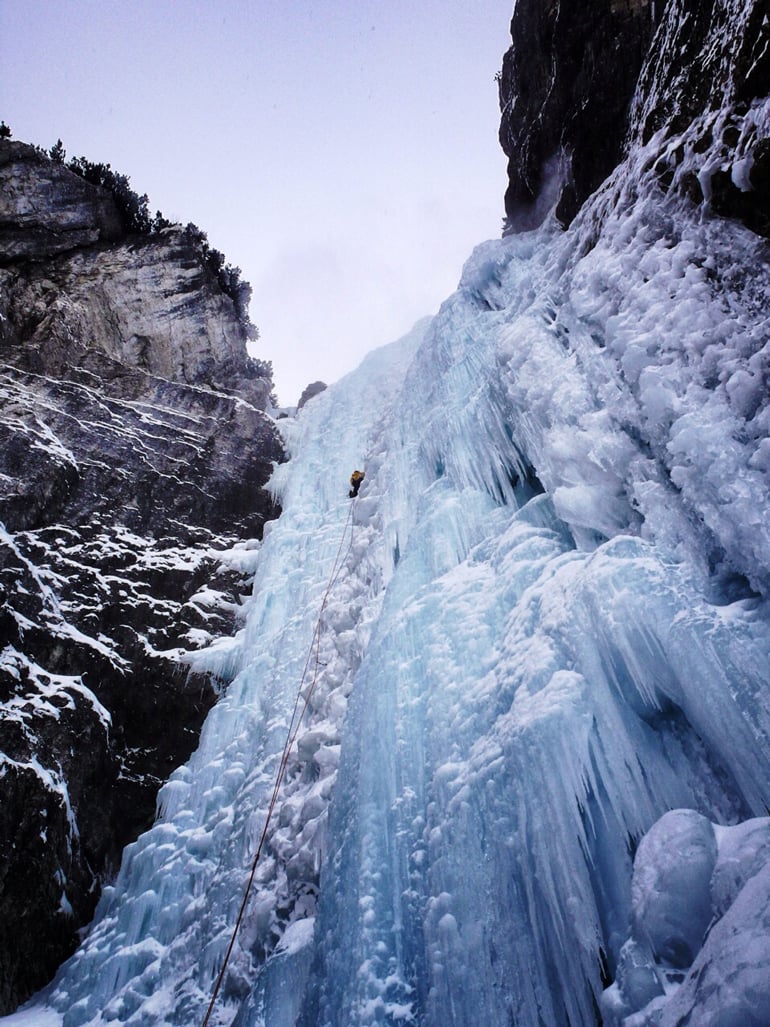 There's no easy way around the Stubai valley and the ice climbing area above the Pinisalm. The approach, with a toboggan (rent at the ski station) from the Elfer-ski area is super fun. Pinistal is home to impressive lines like 'Maenner' or the 'Kerze', a very aesthetic line. We recommend the massive ice shield of the 'Vorhang', WI 4+. In case the climbing is not exciting enough for you the way down back to the valley on the toboggan will do the job...
Velocity, the new ice climbing film from Matthias Scherer and Tanja Schmitt can be seen here.