In their latest update, the Under the Pole team share their Arctic adventures, which included a visit to Canada's Ellesmere Island.
"Adventure is full of pleasant surprises and twists," writes Ghislain Bardout in his latest newsletter. "We stopped in one of the wintering grounds of the Fram, the iconic polar exploration ship [of explorers Nansen and Amundsen]. It was here, alongside a glacier, where an idea emerged: what if we went exploring its underside?"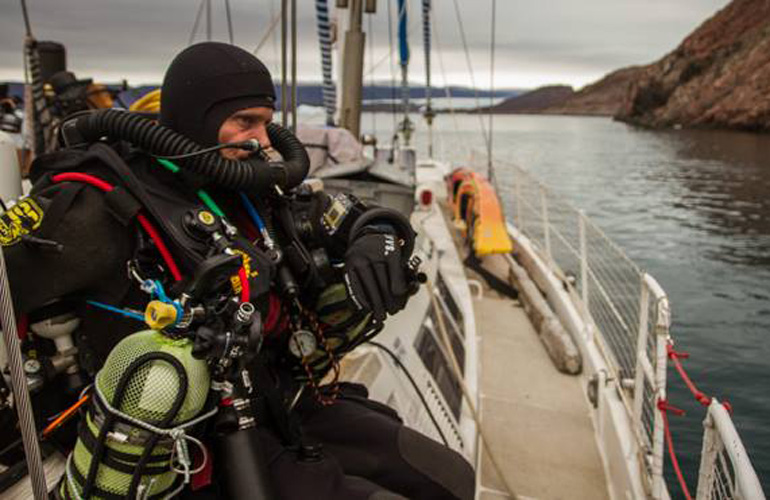 © Lucas Santucci / Under The Pole. "Ghislain and Martin spend several hours every day to prepare their recyclers and make their gas mixtures. Before getting on the water, the concentration is maximum, misinterpretation or an error can be fatal at these depths."
"We experienced magical and rare moments," adds Ghislain. "In the Arctic, a cairn is a hollow that allows leaving messages for future travelers. In an Ellesmere cairn we found a previously undiscovered box containing a message recounting a 1925 expedition."
The team, who are exploring Greenland's coastline, sailed as far north as they could get before ice blocked their path at 80°23N. "We docked to an ice floe in order to achieve the northernmost scuba dive of the expedition," continues Ghislain.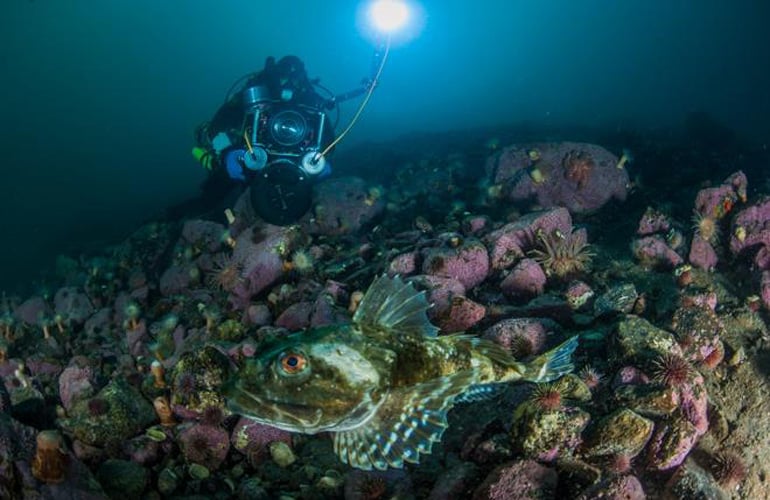 © Martin Martin - Lucas Santucci / Under The Pole. Life and light returns after a 100 m dive.

"The second half of August was devoted to finding a wintering place in the Bay of Qaanaaq. After speaking to locals and exploring various sites, the team settled on Uummannaq Bay further south. "Wintering in Uummannaq Bay is also a great happiness for us, since we loved the dives and made good friends there," adds Ghislain.