Suunto athlete and ultra cyclist Omar Di Felice finished the 3500km non-stop Transiberica Bike Race in 11 days, earning second place. Unlike his usual extreme adventures in the Arctic, this time he had to battle through a heatwave.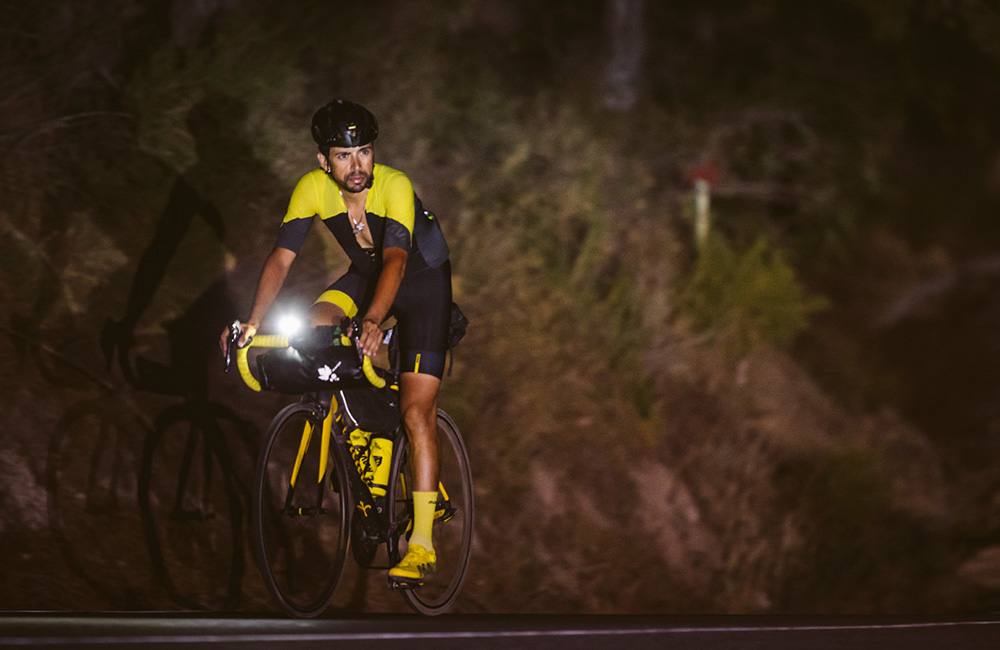 Ultra cyclist Omar Di Felice is back in Italy taking a well-earned break before he begins preparations for his annual journey into the icy reaches of the winter Arctic. He is conditioned to the cold, which is why the Transiberica Bike Race in Portugal and Spain gave him a run for his money.
What were the highlights of the race?
Riding for so long unsupported in this bike race without a mandatory route was a new challenge for me. I didn't know Spain and Portugal, which is why I had to stay attentive to the way ahead instead of focusing on "eat, sleep and drink" as is usual in normal ultracycling races.
What were the toughest moments?
I really love winter and Arctic conditions: unfortunately in Spain I found completely opposite weather conditions! The toughest thing was to ride in such hot conditions (temperature from 30 to 41°C!). The toughest moment, for sure, was when I had to stop after intense heat and an allergic attack while passing through Andalucia region. When I was back on my bike I understood if I could push through that difficult moment I would be able to end the race.
Where were the nicest roads to ride?
The last 300 km was the nicest! Both because the end got closer and closer, and because the Asturias region was one of the best, with easy climbs, green hills and the perfect temperature to ride.
How many kilometers have you already ridden this year?
This year has had plenty of cycling! From my Arctic adventures in Iceland and Canada, to this last extreme challenge competing in ultracycling races all over Europe, I have clocked up 30,000 kilometers and 450.000 m of ascent. I have earned a deserved rest period before the start of my favorite season: the winter.
READ MORE ABOUT OMAR DI FELICE
During a 3,380km ride you don't know what will hurt the most
Meet the Italian guy who cycles insane distances
What you really need to know about winter cycling adventures