There are plenty of online calculators to help you estimate how fast you should be able to run a marathon, based on shorter distances. But by analysis of thousands of marathon runners, Suunto can take you ever deeper. Movescount is able to provide the statistics on what are the real effort levels runners have done in shorter distances. By selecting the different criteria in Suunto Movescount's Training Insights, you can get an incredibly detailed set of information to work with.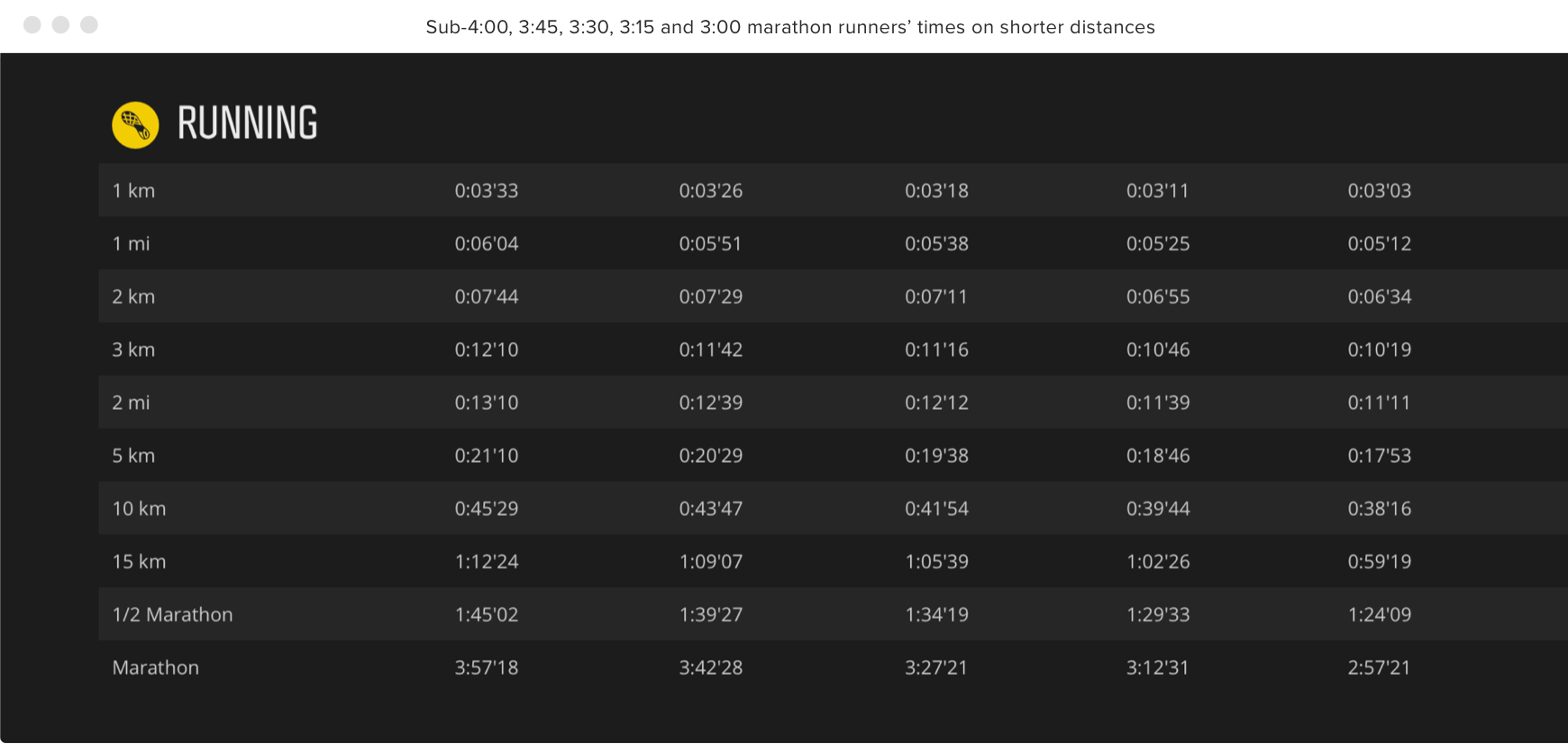 What kind of information are we talking about? Well, let's start simply.
To estimate your marathon time, start by evaluating the shorter distance. You can see that in 5km distance 3h marathon runner needs to do 17:53, 3h15 marathon requires 18:46 and 3h30min marathoners 19:38. If you cannot hold sub 4min kilometer pace for 5km you are not able to break 3.5h. 3h45min marathon already runs 5km in 20:29 and 4h marathon runner 21:10 respectively.
For many people who are doing their first marathon, the half marathon is the crucial stepping-stone. So if you can keep the 4min/km pace you should be ready to break 3hr in marathon as the half marathon has been completed in average of 1:24:09 for sub3h marathon runners. This drops quite a lot for 3h15min runners to 1:29:33, 3h30min runners to 1:34:19, 3h45min runners to 1:39.27 and then 4h runners are in half marathon for 1:45:02.
Want to dig deeper into the marathon – or triathlon? Click the links below to learn more.
READ MORE