A successful day on the mountain starts with a proper plan. In the first episode of a new article series ski mountaineer Greg Hill gives you tips on how to plan your ski tour with Movescount.com and other online tools.
"The amazing amount of tools that are now available for trip planning should almost mean that every trip will be perfectly planned," Greg Hill says.
"I remember all the exploratory missions that I went on that didn't go as planned. These don't happen as often now that we can really study where we are going."
Prior to any trip Greg plays around on Google Earth and looks at his desired mountaintop.
"Through Google Earth it is possible to see what is involved: the overhead hazards, cliffs, treelike, access issues, all sorts of pertinent information. With this program you can see pretty much anything a birds eye view would give you."


CHECK THE AVALANCE FORECAST
One thing Google Earth can't help you with are the weather and current condition. For the latest in snow safety, Greg looks at the avalanche reports from the professionals.
"In Canada we go to avalanche.ca and get some great information on the snowpack. This information adds to what I know and gives me a broader perspective on the layers and hazards out in the mountains," he says.
Different countries and areas have different services. In North America the go-to places are American Avalanche Association's avalanche.org and Avalanche Canada's avalanche.ca. The different avalanche centers in Europe can be found at European Avalanche Warning Service's site.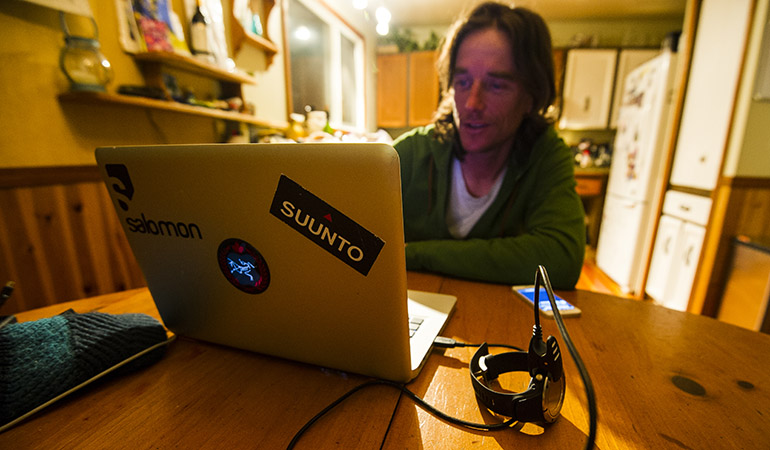 USE MOVESCOUNT'S ROUTE PLANNER
For more detailed planning Greg uses Movescount's route planner.
"Planning routes on Movescount can really add to the knowledge I need to pull of successful trips. It is possible to find out distances both horizontally and vertically. These are huge assets to figuring out how long the adventure will take."
By looking at the distances Greg can figure out how long the tour will take. His rule of thumb is that a group will climb 300 meters in an hour and do approximately 3 kilometers of distance. For his own tours he doubles the numbers to 600 meters up and over 6 kilometers in distance.
A great new addition for planning routes in Movescount is the altitude profile on Movescount's Route planner: When creating a new route in Route planner select the Mapbox map option. Below the map you will see the altitude profile of the planned route in real-time as you draw your route on the map.
READ ALSO Tutorial Tuesday: How to plan a route with Movescount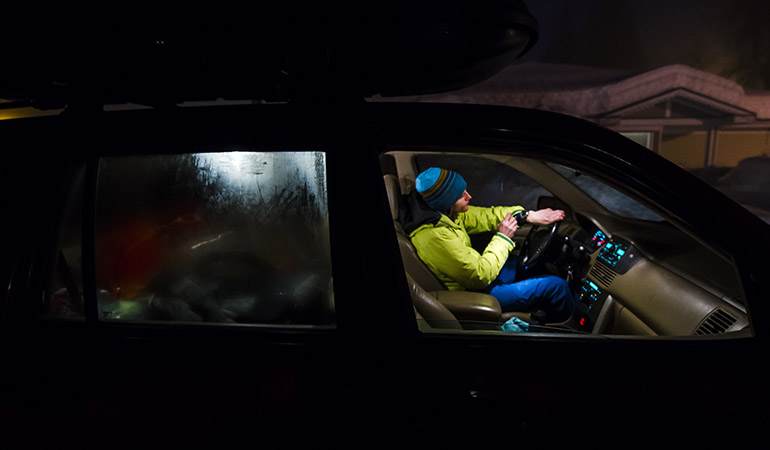 PLAN YOUR DRIVE, TOO
It's not only the conditions on the mountain Greg is interested in when hunting for fresh snow.
"Our roads get closed quite often due to avalanche control or accidents so I look at drivebc.ca to see if there is anything planned or anything has happened," Greg says.
Also web cameras along the roads and at resorts can give you a view of current conditions.


Stay tuned for the next article in Greg Hill's ski touring tip series!
Photos by Bruno Long