Have you tried out the Suunto Customizer already? Design your own watch, share it & win it!
***NOTE*** The campaign time is over and the winner has been selected. Check out the winning design! ***
Design your own Suunto Ambit3 Sport or Suunto Ambit3 Peak in Suunto Customizer, share your design in Facebook or Twitter and win your own custom watch! Create your unique style and share it by clicking the Facebook or Twitter share button in the upper right corner of Suunto Customizer.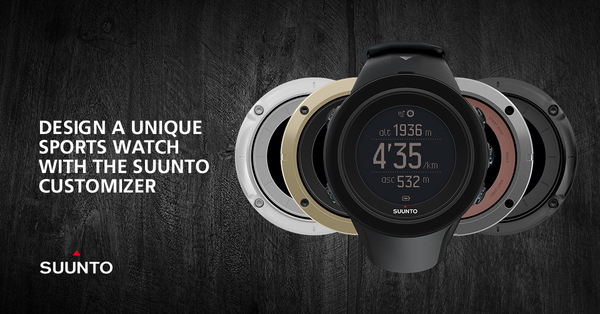 Make sure your Facebook or Twitter profile is public or publish your design in a public mode, and remember to tag your post with #SuuntoCustomized. The campaign takes place until March 31st. In the beginning of April the most inspiring creation will be selected and the winner will be awarded with the self-designed Suunto Ambit3!
Check out the shared designs
Design and buy your own customized watch - LIMITED TIME OFFER: Free shipping and handling for customized products!