Tune in to watch Suunto athlete Paul Guschlbauer battle through injury in what is going to be the toughest edition of a very tough race.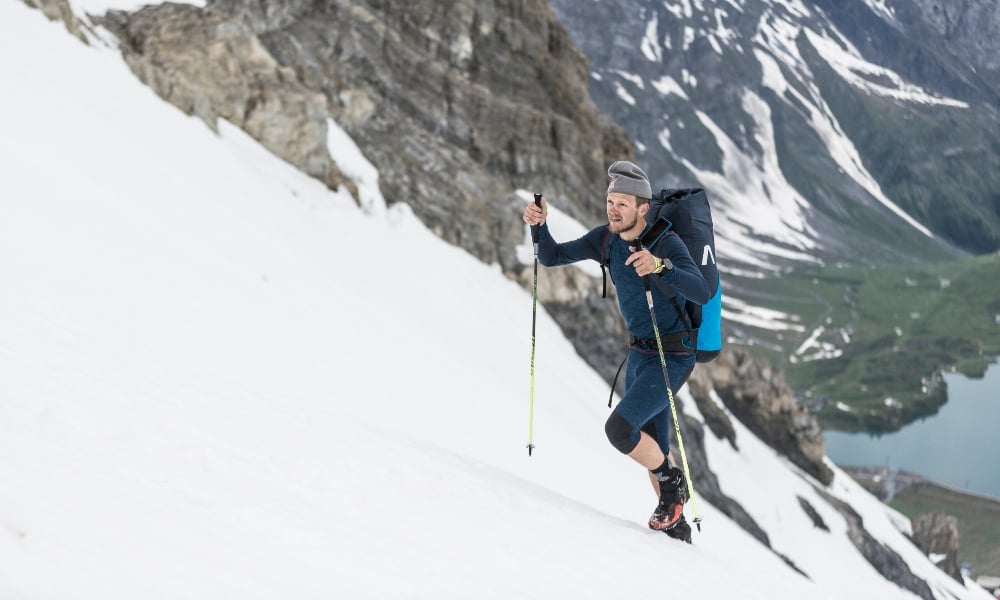 Paul climbs Titlis in Switzerland during Red Bull X-Alps 2019. © Harald Tauderer / Red Bull Content Pool
Paul Guschlbauer could kick himself. A few months back, he was skiing on his local mountain when bad weather hit and he found himself in a whiteout. "In the middle of it I suddenly skied over a little cliff," he says. "I didn't realise what happened. I fell down the five to seven metre-high cliff and hit ice and my foot broke."
That was three months ago, and has meant Paul lost two months of crucial training time in the build up to his seventh straight time competing in the world's premiere hiking and alpine paragliding race. He has placed third in the last three editions, but this time can't be sure how he will perform. "I feel I have good equipment, a good crew, I have a lot of experience with this race, but what I cannot know right now is how my foot will react, say, for example, after three days of walking 50 km," he says. "I've had no time or chance to test it."

Mont Blanc looms large

Red Bull X-Alps starts in Salzburg, crosses the Alps by foot or paraglider, and has, until this edition of the race, ended on the Mediterranean Sea in Monaco. But the race organizers – after looking for ways to make the 10th edition of the race tougher – have implemented what Paul says is the biggest change in race history; instead of making their way from alpine peaks to the Mediterranean Sea, the 33 competitors will complete a loop, starting in Salzburg, to Mont Blanc, which they must circumnavigate anti clockwise, before returning east to ultimately finish on the waters of Zell am See, Austria.
"At Red Bull X-Alps you can never say one stage or another will be the most challenging," Paul says. "It all depends on the weather. Of course looking at it now, and assuming great weather, the Mont Blanc circumnavigation, to turn around and go back to the goal, is definitely the most difficult alpine and mountaineering wise. That will be a challenging part. I hope I can get there."
If the athletes hit bad weather at Mont Blanc, and it's not flyable, it's going to be a huge challenge. Follow the journey and the adversity live here!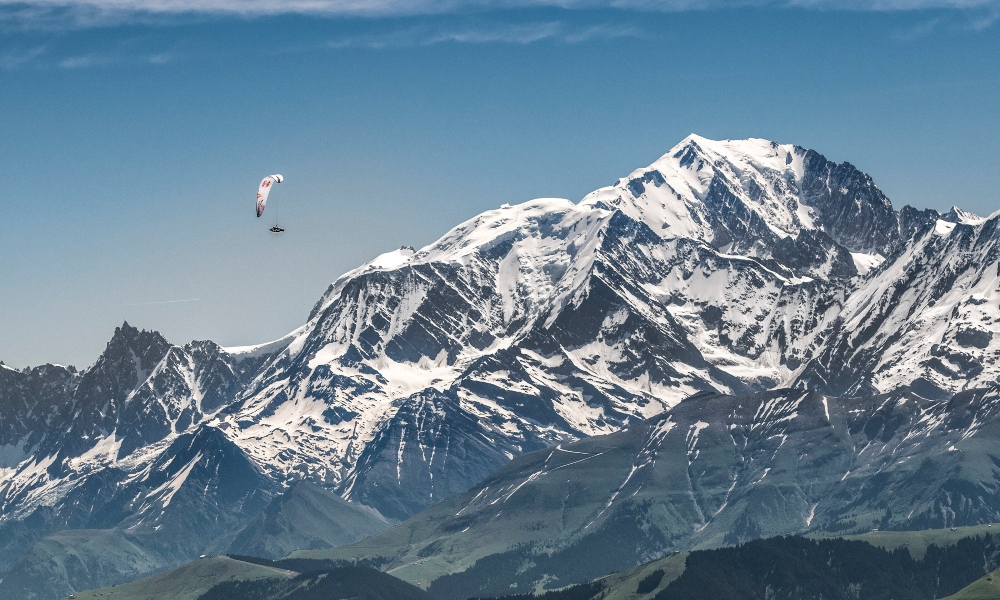 Paul soaring next to Mont Blanc in 2019. © zooom productions / Red Bull Content Pool
Suunto has their backs

Suunto is a race sponsor and the athletes will be using Suunto 9 Baro Titanium Red Bull X-Alps Limited Edition watches to guide their journey across the Alps and back. With a battery life of up to 170 hours, the sports watch tested to the extreme is designed exactly for this kind of epic adventure.
"The most important feature, besides telling me the time and the sunrise and sunset times, which is really important, is definitely navigation in combination with the Suunto app," Paul says. "It's super easy to get all the tracks on the watch and then navigate with it. That's the most time saving point overall."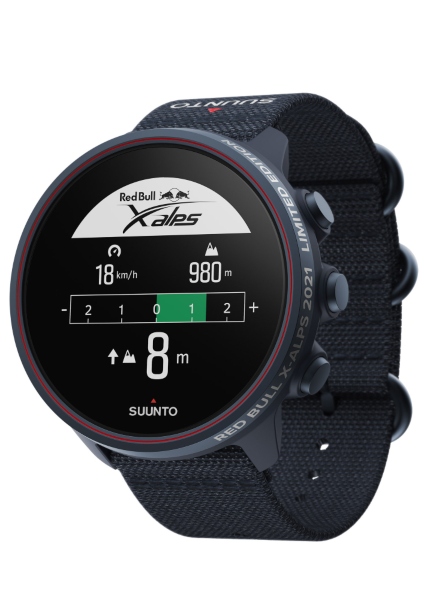 We are only producing 1238 of the Suunto 9 Baro Titanium Red Bull X-Alps Limited Edition watches. One for every kilometer of the race. Get yours here! 
New hike and fly watch feature
A new SuuntoPlus feature designed for paragliders will also support Paul and the rest of the athletes on their journey. The Red Bull X-Alps SuuntoPlus feature is a handy tool to keep track of vertical speed, similar to what a paragliding variometer provides. It helps the hike and fly community to see, feel and hear how fast they are climbing.
"The new watch feature is pretty cool," Paul says. "It's like a back up that you always have with you for if you didn't bring your variometer, or any other flying device. You can't use it instead of a real flying device, but on a hike and fly, if you forgot your equipment, it's great to have it."
Follow the race live!
This 10th edition of the race is likely to be the most action-filled yet. Millions of people across the world tune in to watch the progress of their favorite athletes live on the state-of-the-art Red Bull X-Alps live tracking tool. It shows you where the athletes are on the map, and keeps you up to speed with breaking news from the field.
Find out about the athletes here, choose your horse, buy some popcorn so come race day on June 20 you're ready to settle in and follow the action!
Lead images: 
© zooom productions / Red Bull Content Pool
©wisthaler.com