Suunto is committed to ensuring that this website achieves Level AA conformance with the Web Content Accessibility Guidelines (WCAG) 2.0 and achieving compliance with other accessibility standards. Please contact Customer Service at USA +1 855 258 0900 (toll free), if you have any issues accessing information on this website.
EUROPE
NORTH AMERICA
ASIA PACIFIC
Including Suunto webshop
How do I create a backup of my dive logs in DM5?
To create a backup of your dive logs to your PC / MAC, open File > Create backup. Select a folder on your computer where the backup files should be saved.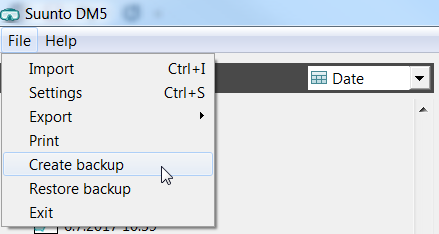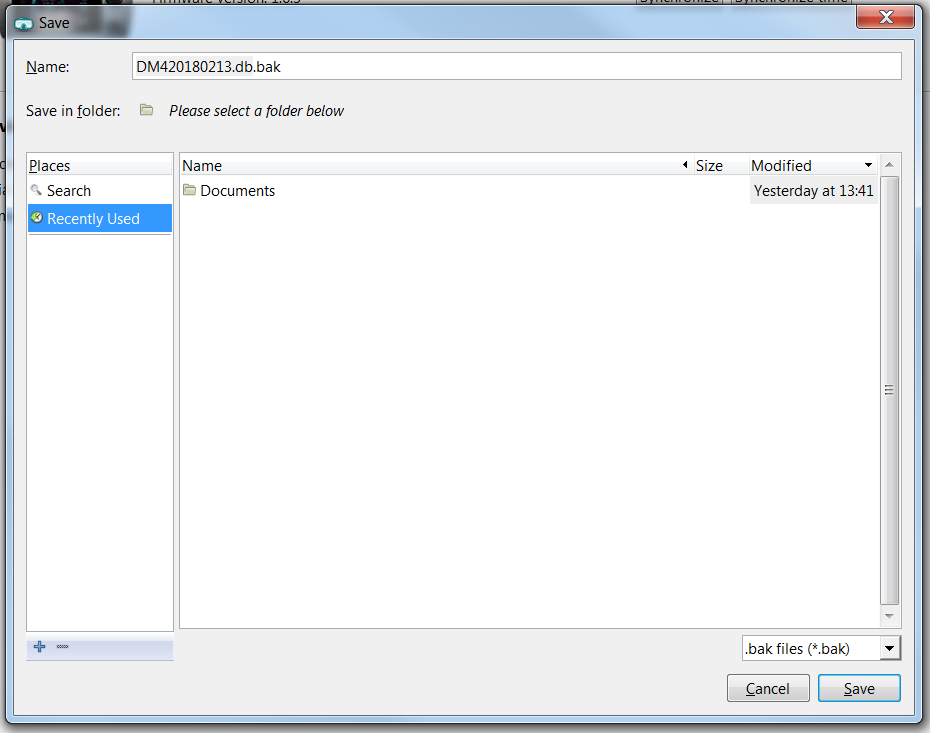 Note: Backup files can only be restored and processed in Dive Manager. To restore a backup open File > Restore backup. Select the desired backup file from your computer and click Open.
Note: Backup files can only be restored in the same version of Suunto Dive Manager. If you move from an older version of Dive Manager to a newer (DM4 or DM5), use the Export functionality. Export your dive logs in SDE, XML or SML file format and import them to the new version of Dive Manager.