If you were able to connect your watch and app, but the connection is failing now, the following steps may resolve the problems:
Check if Bluetooth is activated on your mobile phone:
To prolong battery life, some mobile devices deactivate Bluetooth after a period of inactivity. Go to your device settings and make sure Bluetooth is activated.

Reset the connection between your watch and the app:
1. Open Settings on your watch and select Connectivity.
2. Go to Paired devices and select Mobile App, then select Forget.
3. In the mobile app, tap the watch icon in the upper right corner.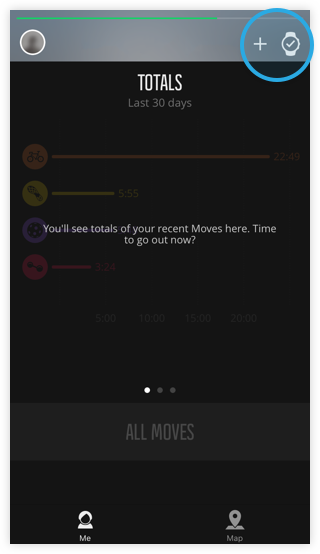 4. Tap Details in the upper left corner and tap the Forget button.
5. The pop-up Forget Device Completely will appear. Tab on Open Settings to access your device settings.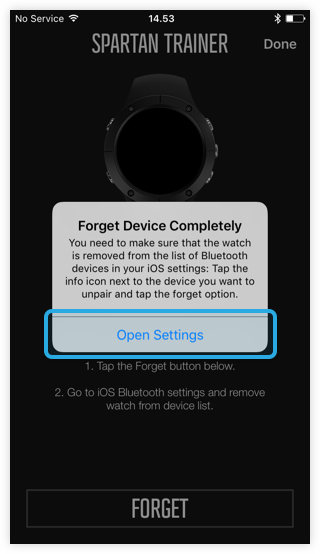 6. Your watch will be listed under My devices. Tap on the blue info icon and select Forget This Device. Re-confirm by tapping Forget Device.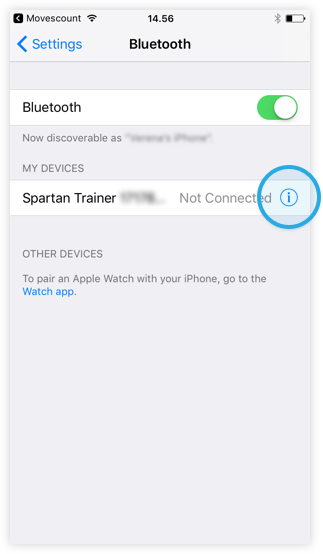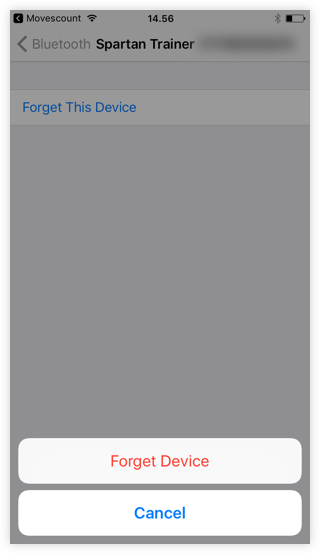 7. Restart your mobile device (recommended).
After this, pair your watch again as if you were connecting for the first time. Syncing and other actions should work as normal once pairing is completed.

Do not re-install the Suunto Movescount App:
If you re-install the app, all Moves pending to be transferred to Suunto Movescount will be lost, even if they are still in the watch. Re-installing the app does not resolve connectivity issues.
Help us improve the connectivity of Spartan watches with Suunto Movescount App:
To further develop our app, we would like to collect information about connection errors. For this purpose, we kindly ask you to send us diagnostic logs from your mobile phone after a connectivity problem has occurred. To send logs, open your Profile in the app, tap on Send Logs, and confirm by tapping with Send Logs.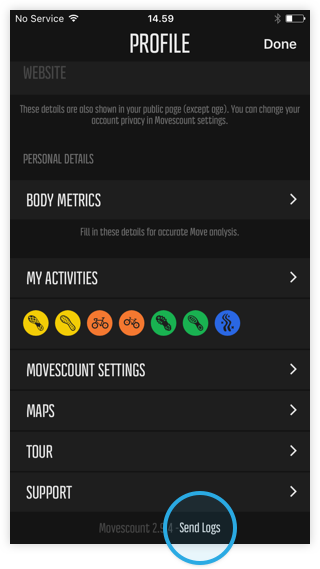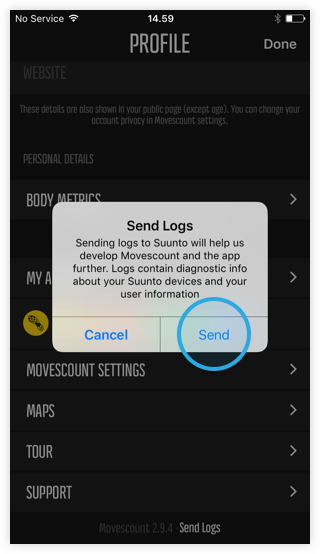 Please do not close the app until sending is complete. When the process is completed, you will see the following pop-up.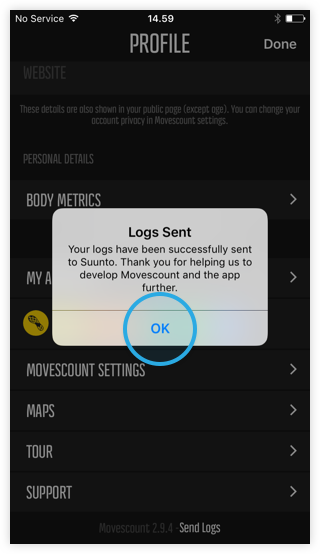 FIND MORE SUPPORT FOR:
Suunto Spartan Trainer Wrist HR
Suunto Spartan Ultra
Suunto Spartan Sport Wrist HR
Suunto Spartan Sport Wrist HR Baro
Suunto Spartan Sport