Meet the former Maoist child soldier turned trail runner who is blazing a trail for Nepalese women.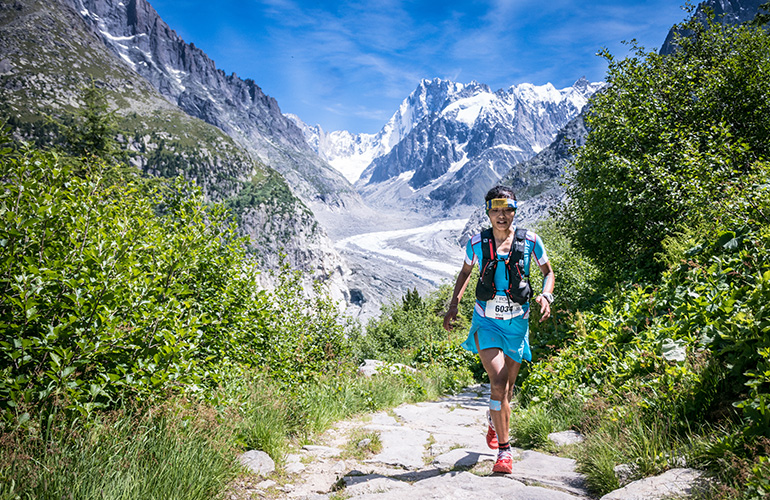 © Martina Valmassoi

You can be forgiven if you haven't heard of Mira Rai. But the young Nepalese trail runner is fast making a big impression after turning up on European soil. In June last year she won the Mt Blanc 80 km, 20 minutes ahead of her nearest rival and came second, just four minutes behind Emelie Forsberg, at the 100 km Ultra Pireneu in the Pyrenees last September.

Hers is a remarkable story: she grew up in small village with just three families living on top of a hill, escaped aged 14 to join the Maoists and trained as a soldier. Always competitive, she later took up running, was talent-spotted in Kathmandu and switched to trail running, winning her first race, a 50 k, in March 2014 wearing a $4 pair of shoes. During the race, she stopped once to borrow 50 rupees to buy noodles and a carton of orange juice.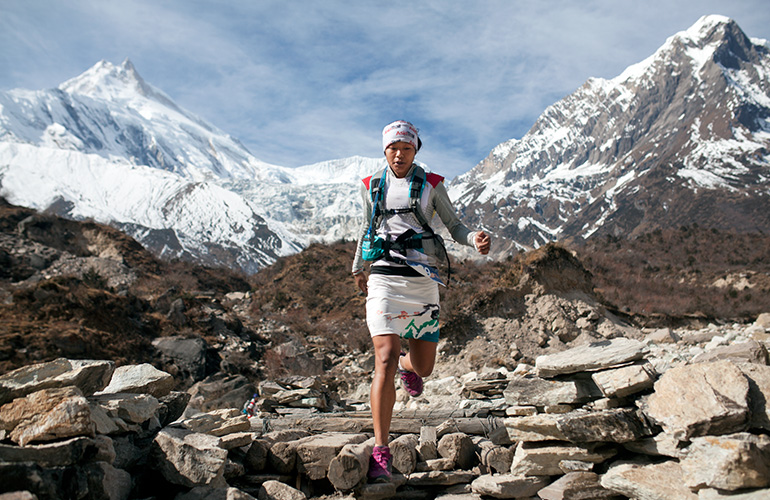 © Richard Bull

It was tough growing up, she says, but also rewarding. "From a young age I carried water and collected fodder for the animals, and later I did a lot of work carrying heavy bags of rice to the market. It was hard, but now I know it made a difference for me."

It may seem surprising but she volunteered for the Maoists for the opportunities they afforded. "I joined for different reasons," she says. "We certainly had financial difficulties in home, I wanted an opportunity to learn new things, and I wanted a chance to prove that women can be equal to men. Maoists respected women soldiers also."

Her manager Richard Bull, who arranged for her to compete in Europe, takes up the story. "Mira has told me that it was a choice between being stuck in the village doing the hard work required to keep life going, or taking a chance and seeing where it would lead. It's a tough life in the village, and especially tough for girls as they are ultimately the workers."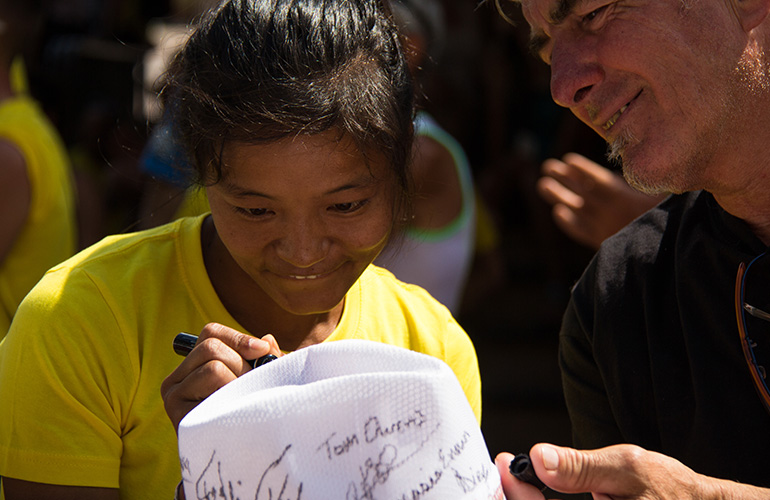 © Martina Valmassoi

Being competitive is in her blood though. "She and her friends would compete at the daily household chores, like who could cut grass for the animals quicker, who could carry the bigger load or reach the destination faster," says Bull.

Her good fortune was to join the Maoists as Nepal's 10 year civil was ending and she never saw combat. "We did a lot of training in different sports, and different exercises, drills and skills to be fit. It was also a chance to compete against others in sports which I enjoyed a lot."

Her big opportunity came years later after her Maoist sports coach Dhruba Bikram Malla heard she was thinking of moving to Malaysia to work in a factory. He invited her to Kathmandu to try to run seriously. However, mountain running was unheard of.

"Athletics organisations in Nepal focus on track up to marathon distance - IAAF recognised distances," adds Bull. "The coaches dislike trail running as 'it makes runners slow'. So all focus is on the track and marathon. In Kathmandu in her early 20s, she was trying for any event that came up – 10 km, 15 km etc."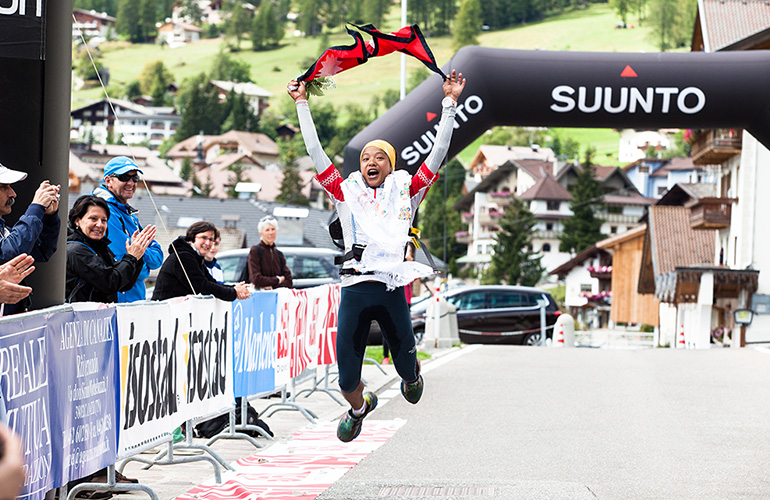 And that's when she had a chance encounter with some runners who invited her to the 50k race that she won. "A week afterwards I met her," adds Bull. "I told her about this sport and asked if she would like to try it. She looked a little bit incredulous, as if she thought 'hilly up down running' as she called it was a ridiculous idea. But slowly she came around to the idea that her potential was not on the track and she could try 'hilly up down running'."

It's safe to say there's now no turning back for the athlete. "My goal is to run for a few years, to run really hard and do the best I can," adds Rai, "then to help more Mira Rais to run, and to try and support them as best I can!"
Nepal is struggling to recover from a devastating earthquake that struck in 2015. To support the recovery, Suunto created the Ambit3 Nepal Variant. With every watch sold, Suunto will donate €25 to the Nepal earthquake rehabilitation operation. More here.
MAIN IMAGE: Lloyd Belcher