Suunto Australia is proud to announce a very special partnership. From October 15, 2018 to November 15, 2018, 15% of all Suunto 3 Fitness sales will be donated to the Butterfly Foundation, a local non-profit.
The Butterfly Foundation is an organisation committed to raising awareness about eating disorders and supporting anyone affected by eating disorders and negative body image.
The Butterfly Foundation has helped one individual overcome enormous challenges, and that individual is someone that is a very important part of the Suunto family in Australia. As such, we believe that we are responsible as an organisation to support the community that supports us.
Additionally, the Butterfly Foundation:
Is one of the leading national advocacy group for eating disorders.
Coordinates the National Eating Disorders Collaboration (NEDC) – which has enabled the 
development of a nationally consistent, evidence based approach to the prevention and treatment 
of eating disorders. BUTTERFLY has successfully negotiated funding for the NEDC until June 2019.

Their education services (providing prevention focused body esteem education) have to date reached over 575,000 young people as well as over 6,500 parents and professionals.

Impacts of donations
Donations will help the Butterfly Foundation to:
Fund their education programs for kids in schools.
Create online programs & information for those in rural & remote areas.
Make available online support groups for those living with an eating disorder & their carers.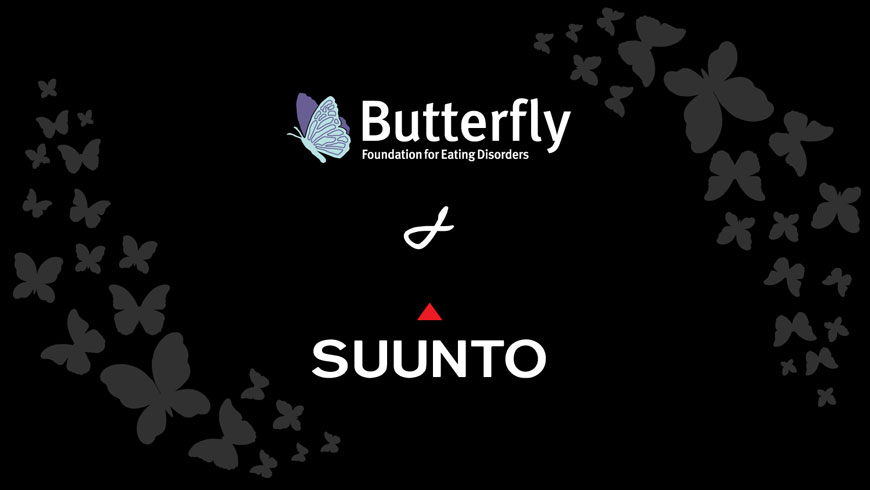 Did you know? (stats from The Butterfly Foundation)
Over one million Australians are estimated to have an eating disorder in 2017.
Less than 25% are in treatment.
Eating disorders have one of the highest mortality rates of any mental illness.
20% of anorexia nervosa deaths result from suicide.
Butterfly is committed to ensuring that any Australian with an eating disorder can access affordable, evidence based care irrespective of their postcode or economic status.

Butterfly does this by providing a National Helpline - 1800 ED HOPE, Prevention Services for young people, Recovery Support Services in the community and Advocacy or visiting their website here: https://thebutterflyfoundation.org.au/
If you would like to shop the 3 Fitness, while supporting the BF foundations, click here: https://www.suunto.com/en-au/Products/sports-watches/suunto-3-fitness/
- Suunto Australia Team