After a huge response on Instagram and great feedback from professional running coaches Koop and Nick, the How do I run? contest has closed and six lucky runners have each won a Suunto Ambit3 Run watch.
Dozens of people shared clips of themselves running on Instagram to take part in our How do I run? contest. Carmichael Training System coaches Koop and Nick were run off their feet trying to analyze as many clips as possible.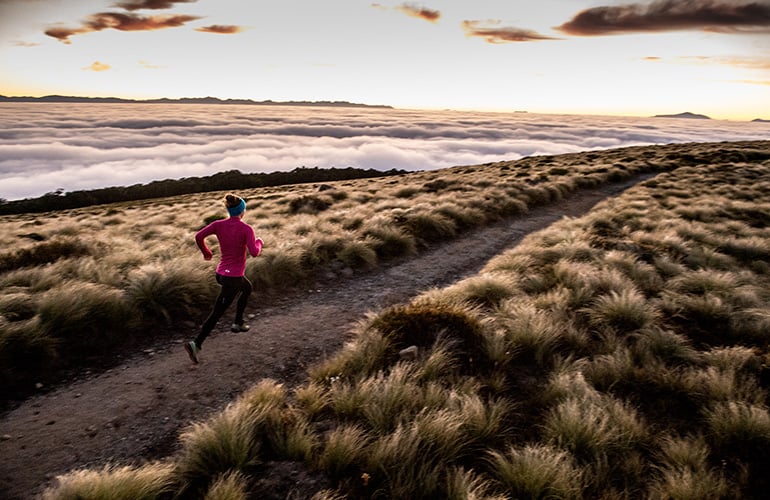 © Droz Photo/Rosso Damien
The feedback from the coaches wasn't only critical, much was positive. Many runners showed great overall form and need to work on one or two small points to improve their technique and performance. Check out the Instagram clips below for a taste of the action.
All of the runners who had their running analyzed by Koop and Nick went into a draw to win one of six Suunto Ambit3 Run watches. Instagrammers @stephenskinner6, @mbhuyko, @mish_glover, @faisnaini, @renatacavalleiro and @gofknxplore have each won a watch! Congratulations!
To also help runners improve their running performance, Suunto has released a new running performance level to its Ambit watches. The new feature is a combined measurement of physical fitness and running efficiency that guides training both during a single exercise and in the long run.
Feedback from the coaches
Coach Nick says: You have a really nice forward lean when you're running. Definitely try to maintain that. Like a lot of runners, you are landing slightly on your heels and your feet are contacting the ground out in front of your body. If you can try to put your feet down underneath your hips that will let you move forward with greater efficiency. Bringing your contact point backwards a little should also make it easier to land on your mid foot rather than your heels, which is what you want. Mid foot strike directly beneath your hips. Keep your current forward lean and you're going to be faster!
Coach Koop says: You have very good form overall. Your gaze is straight forward, arms and shoulders are relaxed and you have a nice midfoot strike that is directly under your hips. I honestly would not change a thing here! Great work!
Coach Nick says: Your running technique is looking really good! Your foot strike is great. You're landing on the ball of your foot, and it appears that when your feet land, they're underneath your center of mass (hips). Those are definitely the most important pieces of the puzzle. Make sure you're leaning forward slightly while you run. And lastly, make sure that your arms aren't crossing in front of your body TOO much. Get all of your limbs moving in the direction you want to travel. Keep up the good work.