Getting started
Starting your Suunto Kailash for the first time is quick and simple. Time, date and location are automatically set if the watch acquires a GPS signal.
Wake up the watch by keeping the 7R button pressed until the display turns on.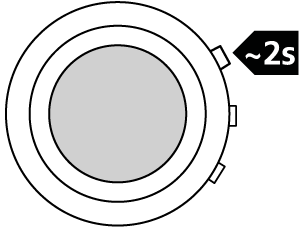 Select language with 7R or lower button and confirm with middle button.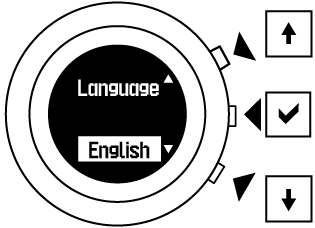 Continue with setting units and time formats.
Wait for watch to acquire satellites and update time, date and location. If the watch does not acquire a GPS signal, continue with setting date and time manually.
Optional: pair with your smartphone. See Pairing with Suunto 7R App