The option to download the .fit file of any activity synced with the Suunto app is available in the upper right menu of the training.
Go to your Calendar (second icon on the lower access bar).

Select the training you are interested in exporting the file from.

Press the upper right menu (three-dotted line).

Select to export as a FIT file.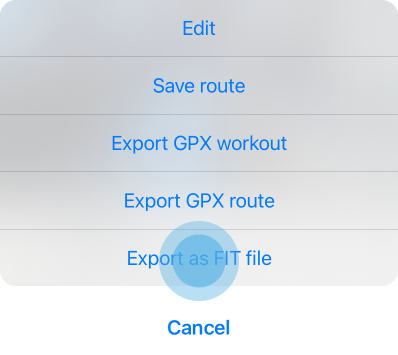 Select the iPhone directory you want to save it to, send it directly to your computer, a linked drive or to a contact.
READ MORE: