At the end of last month, on beautiful late-summer evening in Helsinki we hosted a group of runners to enjoy one of our favourite routes in our hometown. It was our first "Destination Run" and we loved it, and loved meeting all the runners who joined us!
Members of the Suunto team – engineers, marketing folks, local runners (some just back from UTMB), and even those who happened to be traveling in the city from overseas (NYC) joined us for some invigorating seaside miles and we shared our passion for running, together.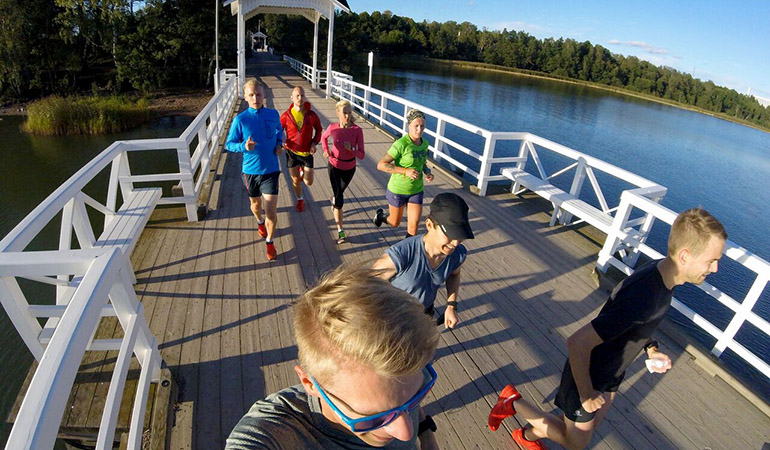 The runners were split in two pace groups to keep the going comfortable for everyone.
After the 8 km route, the group soaked up the final, stunning moments of the day, and chatted about running, training, upcoming races and product. It was a great evening and we were thrilled to see so many join!
You can find the route we ran as well as our other Helsinki go-to routes here
Next stop: London
We are continuing our Destination Runs in London on Thursday, September 29th at 7pm local time. The Run will be in Hyde Park and will start near Lancaster Gate beside the Italian fountains. You can sync the route we'll be running to your Suunto Ambit3, Traverse or Spartan.
More details will be shared on the Destination Run's Facebook Event in days to come, so if you are in London, traveling or otherwise, we hope you'll join us for an invigorating 8 km run!

Did you know that you can earn Finnair Plus points by running this summer? 10 million points are available. Learn more at finnair.com/beactive


Images ©Teemu Maikkola