We brought triathletes, ultrarunners, off-road triathletes, and marathon runners to Southern Utah to launch our North American multisport team.
Last weekend 50 athletes from the Suunto Multisport Team descended on the trails of St. George, Utah, to kick off the team's inaugural 2019 season. The Suunto Multisport Camp spanned three days, offering an opportunity for professional and amateur triathletes and runners to meet, participate in workshops and familiarize themselves with team product during group runs, rides and swims.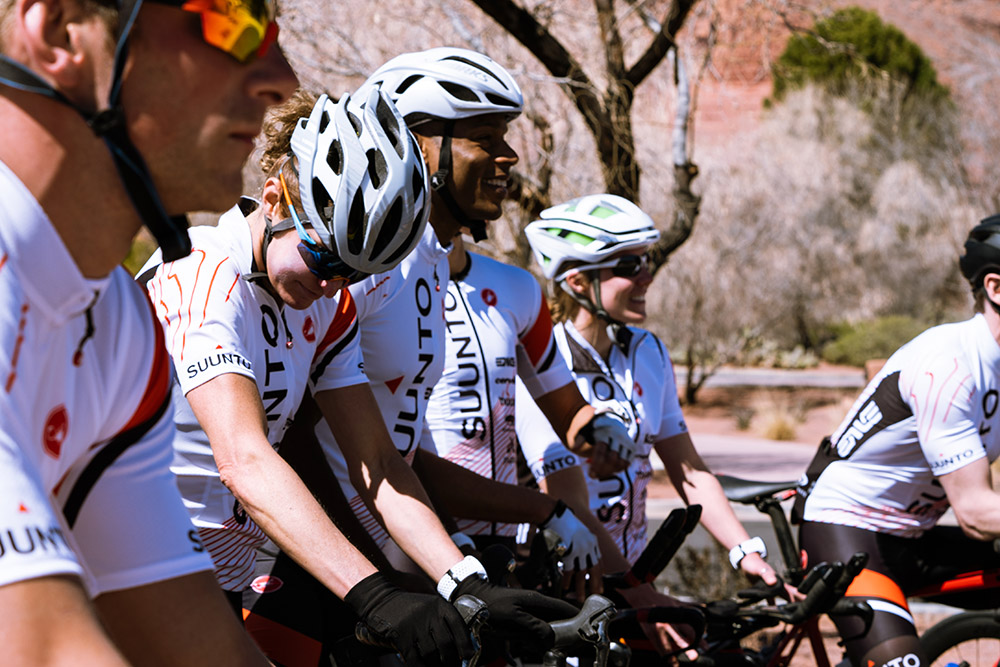 "The Suunto Multisport Camp served as the perfect venue for us to gather with teammates, team management, and sponsors to celebrate the start of what we hope will be an immensely successful 2019 season. While every member of this team is focused on performance and competition, this roster of athletes comprises a unique collection of elite and amateur athletes who all have compelling stories to tell," says Caleb Whittle, head of brand marketing for Suunto in the Americas.
One of those stories came from Brian Boyle. After surviving an automobile accident that pulverized his bones and organs, stripped him of over 60 percent of his blood, stopped his heart eight times and left him in a coma for two months, Boyle powered through years of rehabilitation and has now finished seven IRONMAN 70.3s, seventeen marathons and two 100-mile ultramarathons, all while advocating for the American Red Cross.
"Getting to meet so many incredible athletes at the camp that share the same enthusiasm for the sport was amazing. It was very rewarding to learn about their backgrounds and experiences, train alongside them and to be able to learn from their training and racing recommendations. After returning from camp, I'm very motivated to go into my next race, represent the team and to follow my teammates throughout the year as they participate in their events," Brian says.
Watch the video below to get a taste of what it was like in St. George!
Every member of the Suunto Multisport Team will be using the Suunto 9—our latest multisport GPS watch equipped with a 120-hour battery life, wrist-based heart rate and 80 sport modes. Additional sponsors who equipped the team included Enve Composites, Jaybird, Castelli, Blueseventy, BOCO Gear, Kanberra Sport, Petzl, Nuun, and Hyperice.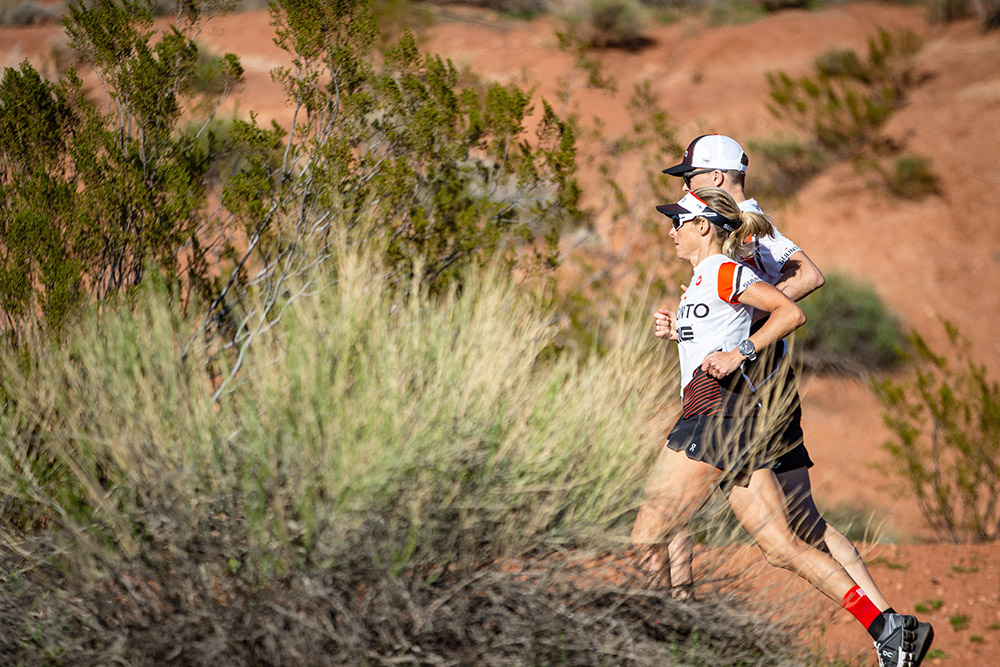 Suunto Multisport Team Roster 2019
Barbara Peterson
Brandi Swicegood
Caroline Coble
Chris Johnson
Dave Orlowski
Deanna Newman
Derk de Korver
DJ Snyder
Eliot Scymanski
Ellen Hart
Elyse Gallegos
Emily Rollins
Felicity Joyce
Jacqui Giuliano
James Burke
James Hotson
Jeff Mutchie
Josiah Middaugh
Karsten Madsen
Katie Schick
Katie Thomas Morales
Kelly Lambert
Kelsey Withrow
Kinsey Laine
Lisa Roberts
Matt Davidson
Molly Smith
Ralph Nurse
Roger Thompson
Ryan Giuliano
Sam Long
Samantha Mazer
Samantha Snukis
Sarah Barber
Shannon Coates
Susanne Davis
Tim Hola
Timothy Winslow
Trista Francis
Adam Olson
Alex Borsuk
Allan Spangler
Beth Risdon
Brian Boyle
David Fuentes
Denise Sauriol
Jonnah Perkins
Jordan Grande
Justin Cogley
Kelly Young
Liz Canty
Nora Bird
Robert Steffens
Ryan Montgomery
Sawna Guadarrama
Tara Warren