New sport modes can be created for any Suunto Movescount activity – and you are not limited to just one per activity: Several new modes can be created for each activity. This is useful if you want to see different metrics during an interval workout and a long run, for example.
Before you start creating the sport modes, ensure that you have the latest software installed in your watch. Connect it to your computer with its USB cable. SuuntoLink will prompt for an update if one is available. For the best experience always ensure you have the latest software on your Spartan.


Learn how to update your Suunto Spartan (the same steps apply to Suunto Spartan Ultra, Spartan Sport, Spartan Wrist HR and Spartan Trainer)
Creating custom sport modes
To create a custom sport mode, go to your account on movescount.com and click 'My watches'. Select your Spartan and under 'Sport modes' click 'Create new sport mode'.
Each new customized sport mode can be named and, when synced, will appear in the sport mode 'short list' on the watch when you begin your exercise.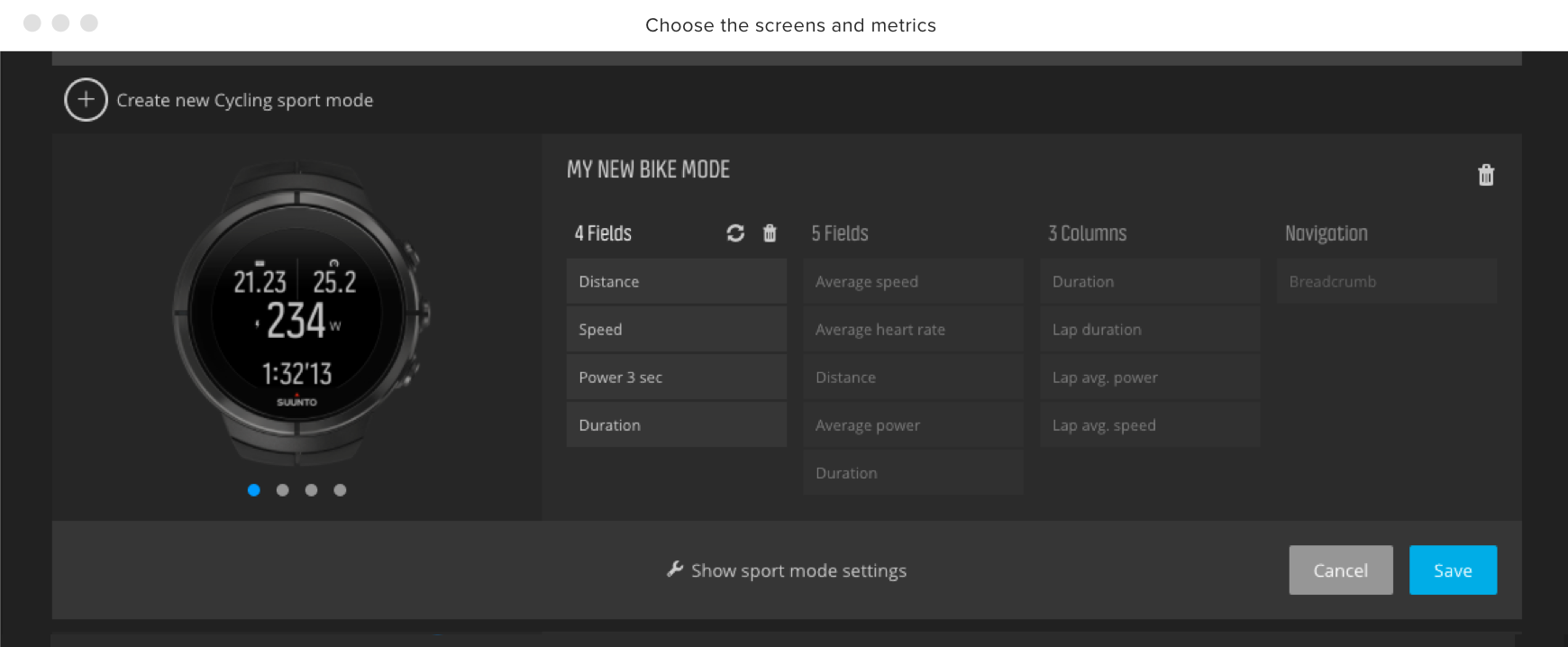 You can modify and use different display layouts with different numbers of data fields and also add lap tables and interval displays to your custom sport modes. If the sport mode has GPS in use, the navigation display is also available as an additional display during the exercise.
There is a long list of variables, over 30 of them, that you can use for your customized displays.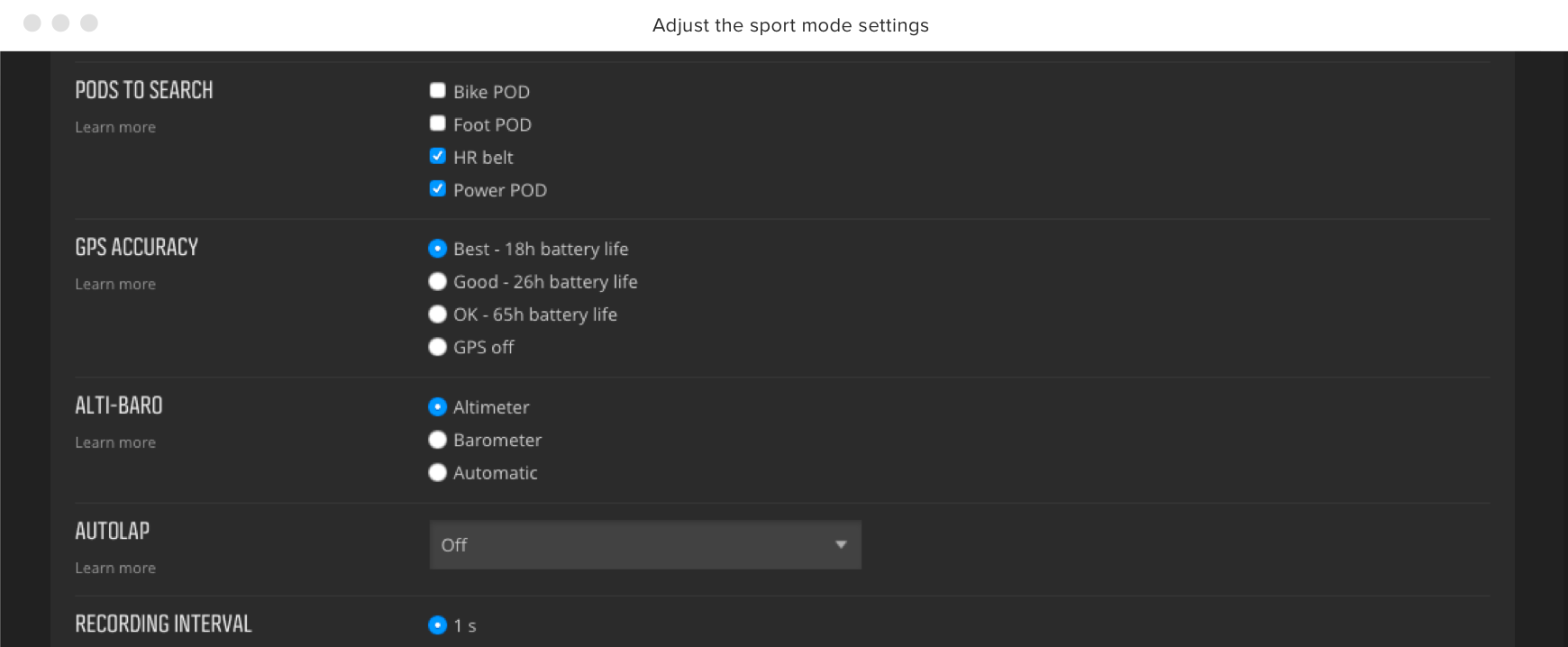 In addition to the display content, you can edit settings like GPS accuracy, recording interval, autolap, autopause and PODs to search, etc.
After you have created your custom sport mode, make sure you sync your watch with Movescount. If your watch was already connected to your computer, disconnect and reconnect the watch with the USB cable to activate the sync with the latest changes.
READ MORE