The weekly planning tool allows you to strategically build a training plan that will show your weekly sessions at a glance including the activity, duration, distance and workout type (such as long base, intervals or recovery) for each session. Any activity can be included into the training plan, even on a rest day of stretching or walking.
Select 'Plan a Move'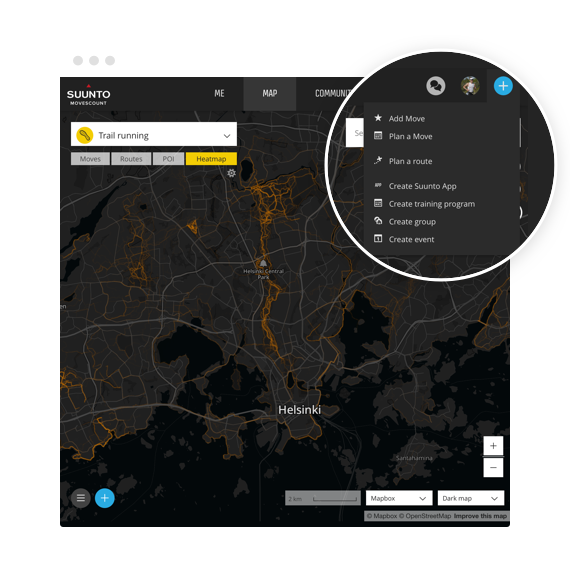 At the top of your Movescount page (any page), click on the blue '+' symbol and select 'Plan a Move'. This takes you to the current training week.
Add planned Moves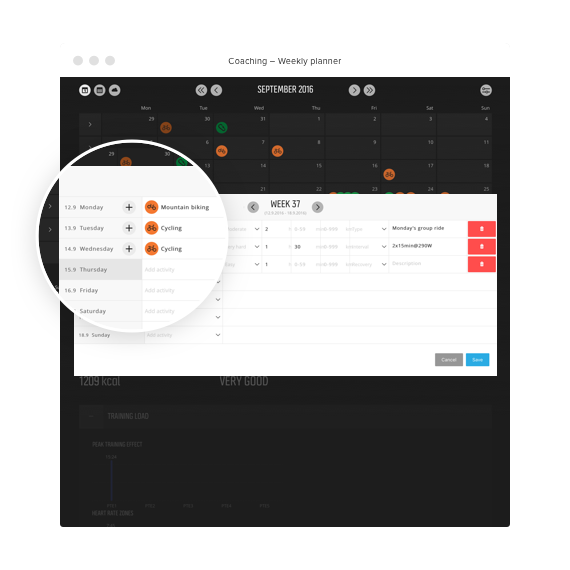 Weekly plans can be put together to build a full training plan for your next milestone, whether its running your first half-marathon or pushing for a personal best in your next triathlon. Under the Moves tab on your profile page, you can see these planned Moves in grey and you can hover over them to see the details. Click on one of the planned Moves and you'll be brought back to the weekly view where you can edit Move details as needed.
On Suunto Ambit3 and Suunto Spartan multisport watches, planned Moves sync to your watch when you connect via Moveslink2/SuuntoLink or Suunto Movescount App. When it is time for a planned Move, you can start the session directly from the watch. Sometimes we all need reminders to stay on track!
Planned Moves can also be used with Suunto Ambit2 and Suunto Quest.
Read more: