Diagnostic logs help us troubleshoot problems. To send diagnostic logs from DM5:
1. Open DM5.
2. Connect your dive computer to the computer.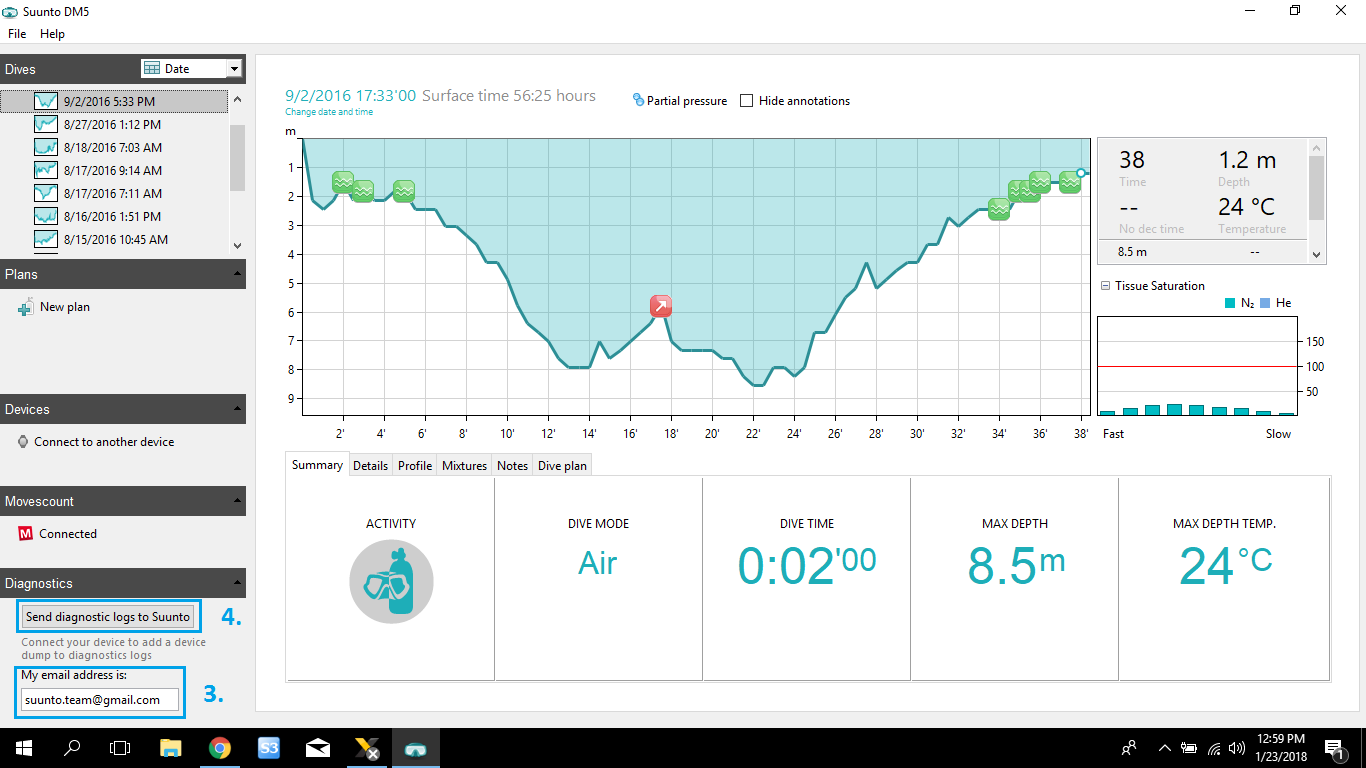 3. Enter your email address in the bottom left corner of the DM5 window.
Note: Enter the same email address which you use for logging into Movescount. If you don't have a Movescount account yet, open http://www.movescount.com/ and register.
4. Click on the "Send diagnostic logs to Suunto" button.
5. You will see a notification underneath the button once the logs have been sent. This may take several minutes.
Note: Your dive computer needs to be connected to the computer when sending logs. This ensures that event logs from the device itself are attached to the log file. Event logs include valuable analytical data about the problem that occurred.