The Grand Raid de la Réunion, also known as the Diagonale des Fous (the course of crazies) is considered one of the toughest ultras in the world – with good reason. It's 172 km with 9,000 m of ascent. This year the race was won by Salomon athlete François D'Haene.
He recorded the race with his Suunto Ambit3 Peak and the results can be seen via his Suunto Movie, below.



Naturally, we think François' movie is so impressive it has to be shared, as it follows his progress for 24 hours as he crosses the island. The result itself is also impressive, being the third major ultra win for François this year after he won the Ultra-Trail Mount Fuji and Ultra-Trail du Mont-Blanc.
The Diagonale took place in October in wet conditions. He completed it in just 24:25:02 hours, making it the second year in a row he's come out top.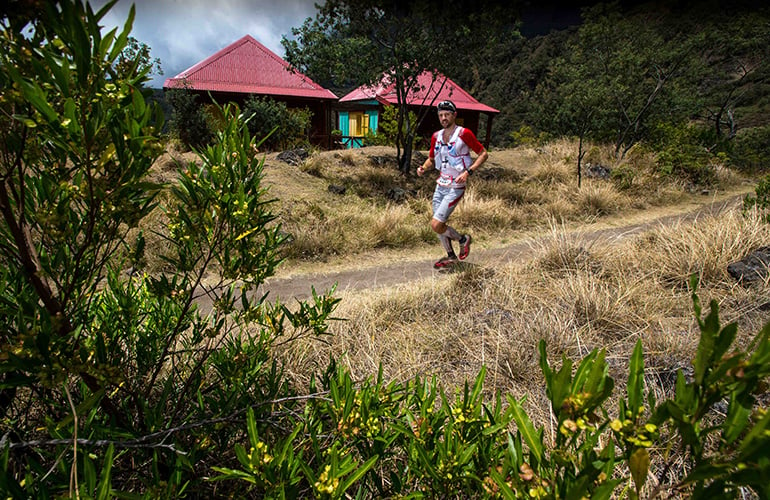 François D'Haene during the 2014 Diagonale des Fous.

The Diagonale des Fous gets its name from the route it takes – roughly diagonally across the island – and is so difficult it's considered 'fit for fools'.
This year, it had to be re-routed around a landslide making it nine kilometers longer. It's the final stop of the Ultra-Trail World Tour and attracts top-end runners looking for adventure on a far-off, island. Suunto ambassador Kilian Jornet, who did not take part this year, is a previous winner.


All images © Franck Oddoux