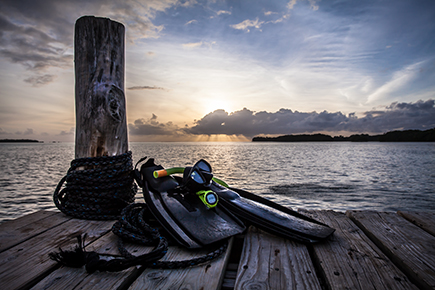 Suunto today introduces a connection from its dive computers to two major online dive platforms – Diveboard and Diviac. Both services offer top class cloud-logbooks for divers of all level, from leisure divers to experienced pros. Connection works from the Suunto DM5 software and Movescount sports community.
With Diveboard and Diviac, the dive logs are easily accessible and easy to share. Both platforms are also about much more than just logging and sharing. Users can explore dive destinations through the eyes of fellow divers, marvel at the pictures shared by other community members and plan their next dive trips by browsing the directory of dive operators and resorts with a possibility to then book online.
Diveboard and Diviac both offer extensive marine databases, containing thousands of species, which makes it easy to tag and organize all the fauna and flora discovered during a dive. With Diveboard and Diviac mobile apps, it's also easy to access and modify your dive logs on the go.
To get started with these services, download and install Suunto DM5 and register to Movescount. Connect your Movescount account to DM5 and transfer your dives to Movescount. Go to your preferred service (Diveboard / Diviac) and utilize the connection from their service to download your synced dive data from Movescount. The full list of supported dive computers is available at Suunto DM5 page.