Numbers don't lie – and the Suunto athlete's impressive journey across the Alps is full of some unbelievable moves.
The sheer amount of adventure that happened on Red Bull Der Lange Weg is difficult to comprehend – seven skiers, including Suunto athletes Mark and Janelle Smiley, Philipp Reiter and Nuria Picas – set out to cross the Alps by sheer manpower and willpower, and 36 days later, five of them finished. 
They battled gravity as they went uphill, and used it to their advantage to ski down – tracing their own unique track across the mountains, while loosely adhering to a route set by Austrian mountaineers way back in 1971. Followers on Facebook have been privilege to near constant updates – tons of photos, candid clips, and recaps are their for your enjoyment. But to get a better idea of the immensity of this challenge, we dug into our own Movescount and talked to uphill machine Philipp Reiter. Here's a few of the key facts about this massive adventure. 
12 
"This is the most important number," says Philipp. "It's how many hours a day on foot we had to average to beat the record across the Alps. And that's what we did – almost everyday." Of course, a few days were a lot longer – and that's just the time moving. Don't forget to factor in for packing, prepping, and eating, and other logistics.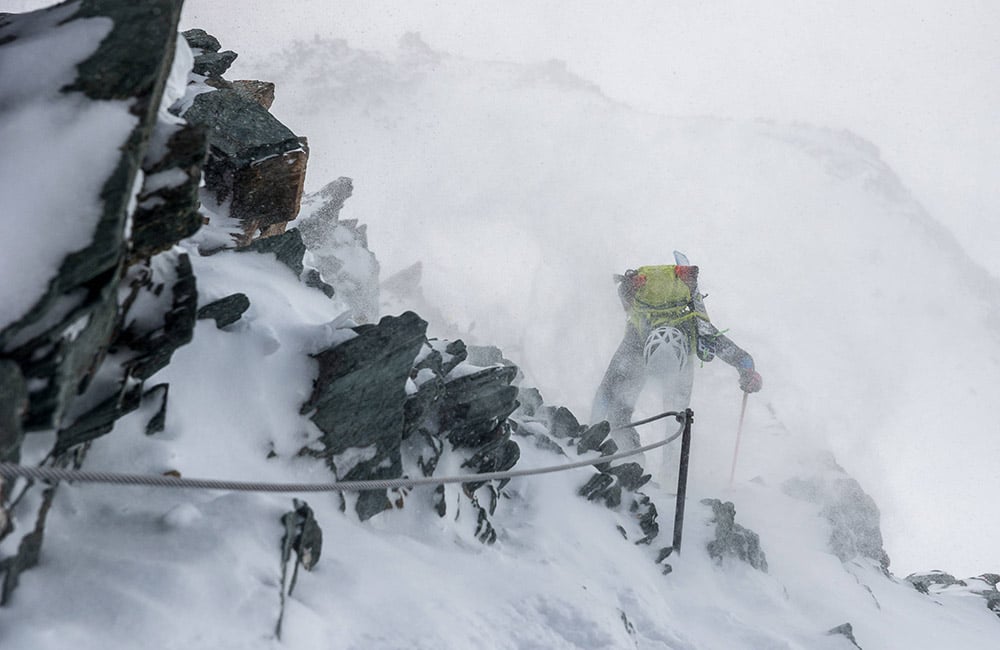 Philipp climbing in Kals, Austria. (image by Christian Gamsjäger/Red Bull Content Pool)
4797 
Height meters, in a single day. "That was on the way to Obertauern, in Austria," says Philipp. "Definitely the longest day of the adventure." The runner up? Another day with 4731 height meters. 
74.11 
Kilometers – quite the distance covered during the above-mentioned epic.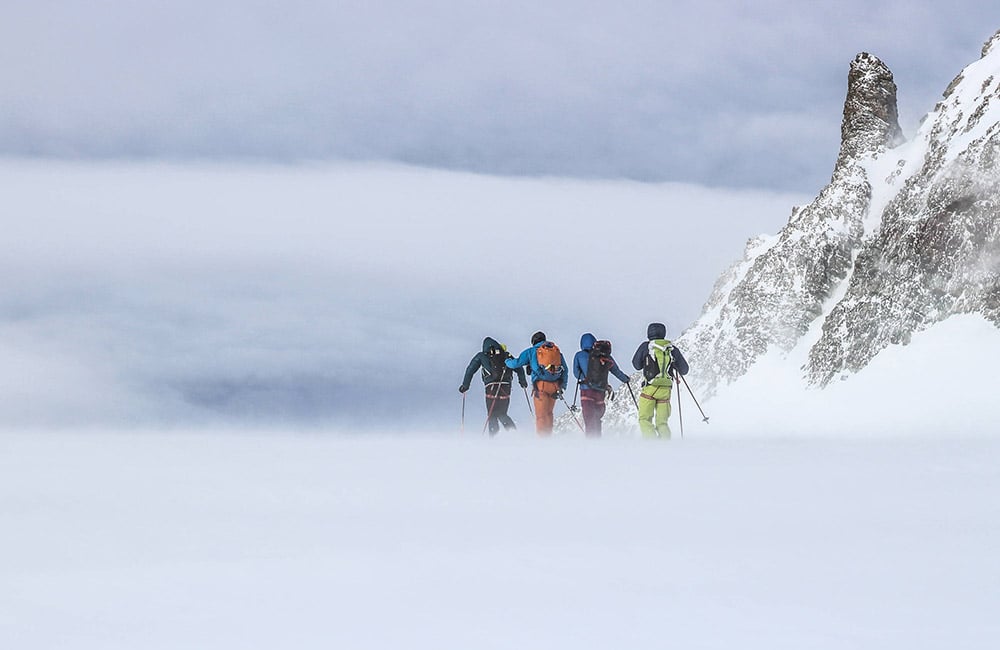 Athletes somewhere close to Zermatt, Switzerland. (Image by Philipp Reiter/Red Bull Content Pool)
100 
Meters – the distance below the summit of Mt Blanc, when the team decided to turn around. White-out conditions and high avalanche danger simply made it an unwise decision to move forward. 
3700 
Altitude in meters of the bivouac where the team holed up to hide from a snowstorm.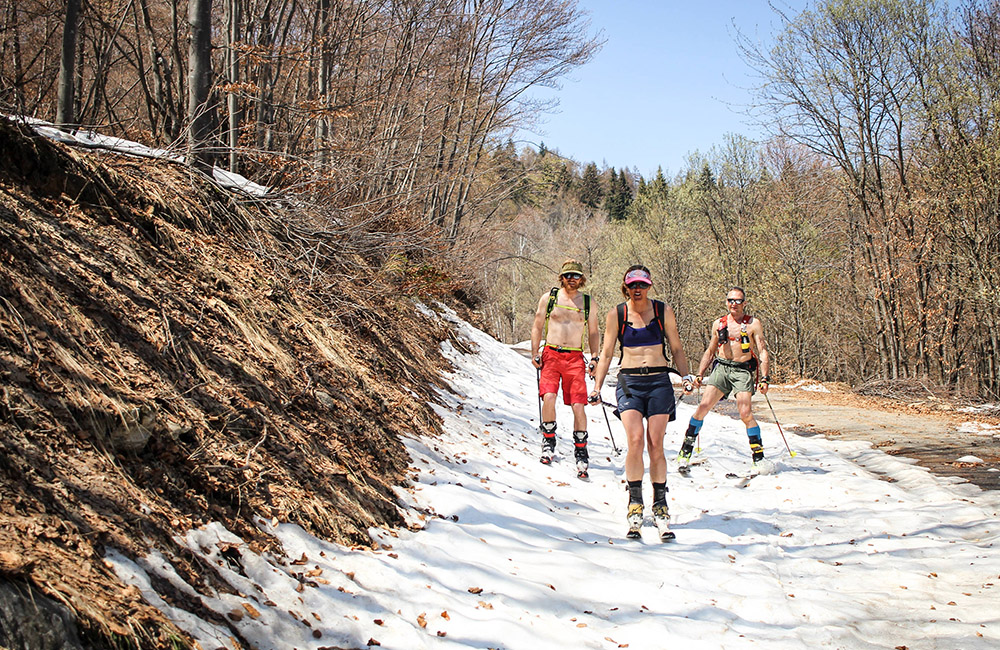 Almost there! (Image by Philipp Reiter/Red Bull Content Pool) 
70
Percentage of the time they spent on snow – either skinning up or skiing down. "We had plenty of days where we didn't even take off our skis," notes Philipp. 
1,721 
Total kilometers from start to finish – almost 1100 miles.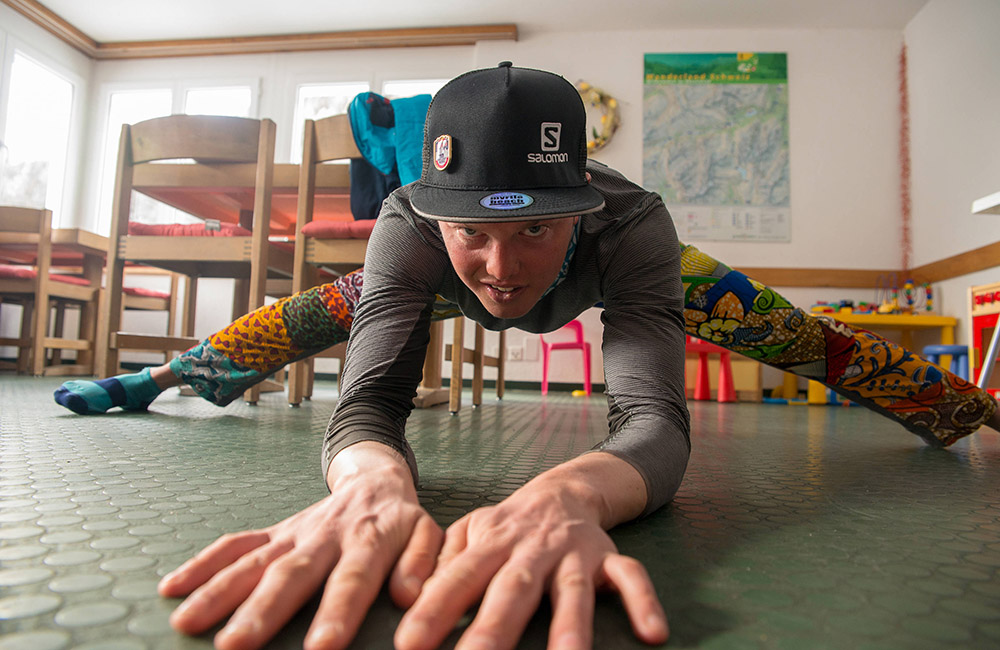 Philipp getting ready for another 12-hour day. (Image by Christian Gamsjäger/Red Bull Content Pool)
89,644 
Meters in altitude climbed from start to finish –  over ten times the height of Everest. 
1 
Day of just walking – poor weather conditions and avalanche danger forced them to move forward purely on foot. 
0 
Times Philipp forgot to start up his Suunto watch.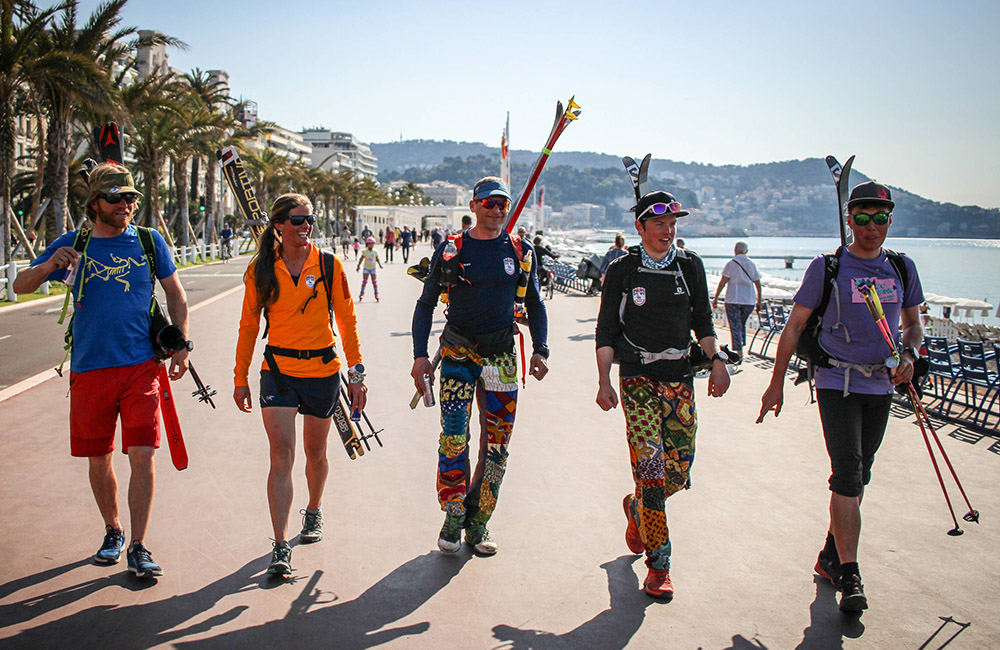 And they made it to Nice in 36 days! (Image by Philipp Reiter/Red Bull Content Pool)
 36 
The number of days the team finished in – they started at midnight on the last day, with the hope of reaching Nice, France by 10 AM, the same time they started their journey in Austria, for clean and even 36-day journey. 
READ MORE ABOUT RED BULL DER LANGE WEG