Gediminas Grinius was a road runner from Lithuania – a country without mountains. In a short time, the father of two has become a formidable competitor in the international ultra trail running scene.
Not only did he win the 125 km Trangrancanaria Ultra Race, the 35-year-old broke the race speed record set by fellow Suunto ambassador Ryan Sandes. Most recently he placed fourth at the Western States 100-Mile Endurance Run.
Not bad going for a guy who lives 500 km away from the nearest mountain range. Below, he shares six things that helped him make the leap from road to trail.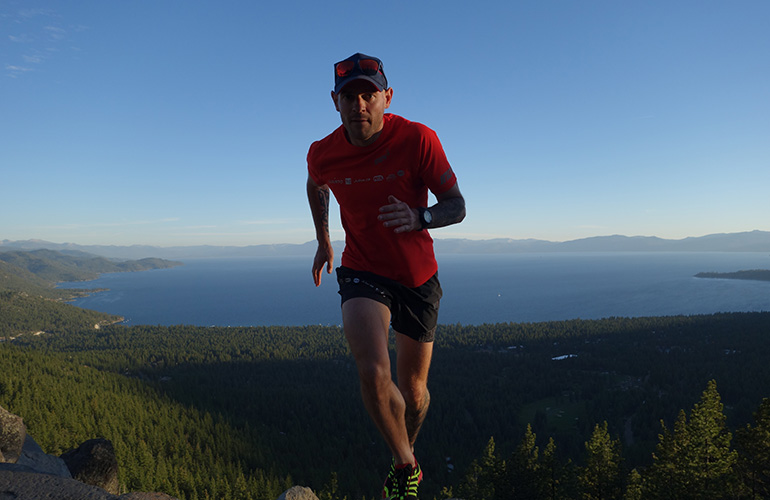 Gediminas traveled to the USA two weeks before the Western States 100-Mile Endurance Run to train. © Gediminas Grinius
1. Patience is a virtue
You must be patient. The first two or three years I felt unnatural and really didn't know anything about trail running. It was quite difficult. For example, when you run on the flat your stride is quite different than technical downhill running. You must be patient because learning new things takes time.
2. Hit the gym
Over winter I was in the gym doing all kinds of things to keep my legs in shape. For example, I've been doing a lot of squats and step box training, which imitates power hiking.
3. Make friends with a hill, any hill
There's one hill near where I live and it's only 70 m high, but I've used it to do hill repetitions, usually 20 or 30 times up and down. It helped me to handle the mountains in the Trangrancanaria race.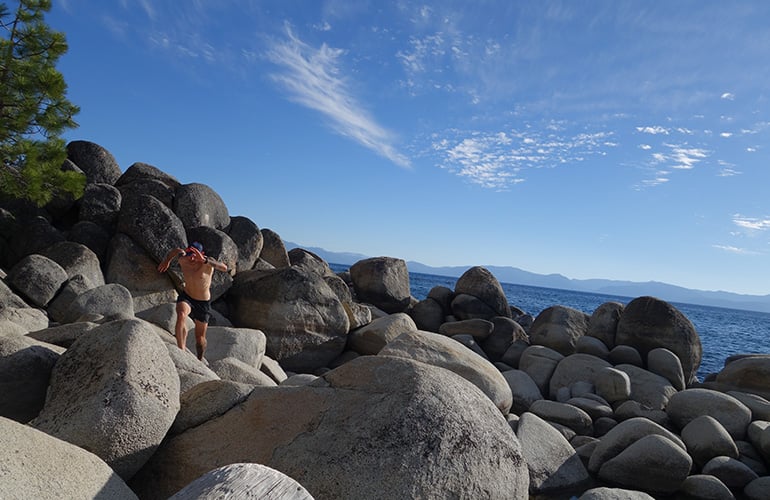 He spent time training on the shores of Lake Tahoe. © Gediminas Grinius

4. Avoid injury
When you're doing a lot of training you have to be careful to listen to your body to avoid getting injured. Over the last five years I haven't had any serious injuries so I've been able to sustain my training level and increase it. This has helped me to become a stronger runner.
5. Be prepared to travel
If you want to run in the mountains, then you must spend a lot of time in the mountains. The more time you spend in the mountains on technical trails the better you become. It's 500 km and a five-hour drive from where I live to the nearest mountains. I usually choose to train in a place which is in the south of Poland and that's 10 hours driving from where I live. I try to do it as often as possible.
6. Take up yoga
Sometimes when you're running in the mountains it becomes stressful. But yoga has taught me how to relax my mind. Sometimes even when I have pain or some other issue, what I've learned through yoga has helped me to relax.