If you own a Suunto Ambit for running, you need to follow these tips and tricks to get the most out of your watch. The Suunto Ambit offers an incredible range of features and customization tools, from downloadable apps and training plans to different viewing options. Follow these tips to explore how to turn your Ambit into a running machine.
Select what you see on screen
Decide what to see on screen and how many screens you want to see. Head over to Movescount.com or the Movescount App. Running is included as a default sport mode but if you'd prefer to add Trail Running as a specific mode or add an additional running mode (for example for races or training), then select your watch on Movescount (via Watches & Devices) or within the App. Trail running can be added via the 'Create New Sport Mode' button online or via Sport Modes on the App. You can also create your own mode, such as Tempo Run, for example.
Customize your display
Click the edit button to select from eight different screens to add to your watch. These are what you see during exercise mode. For each screen, you have four different layout options on how the data appears. Top tip? "In training mode I have six to seven screens," says Suunto's resident running expert Mikko Järvinen. "I switch screens depending on what session I'm doing, for example, intervals, long runs, base session, pace runs etc. And in racing mode I have only one screen and that's just time, distance and HR. For some races I have automatic 1km laps."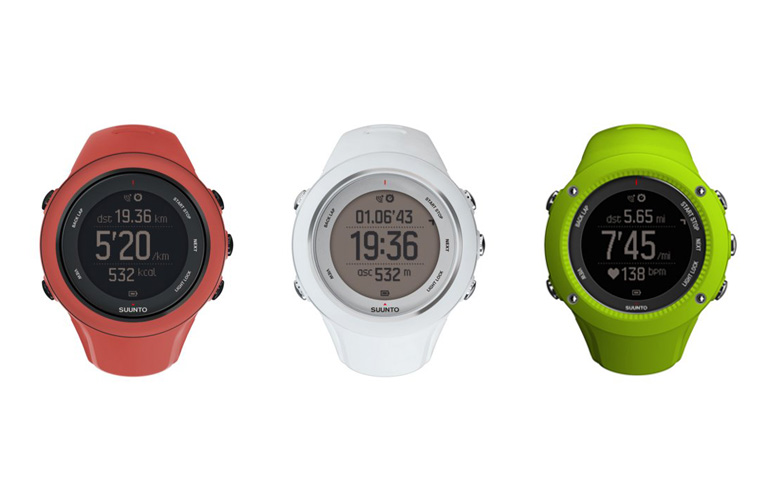 Hit Advanced Settings
Yes, even new users should go here. If seeing where you've been is everything, make sure you have GPS accuracy set to Best. If you're doing an ultra marathon, and battery life is more important, you can select Good or OK to extend its life. (The Ambit3 Peak with 'Good' selected for example has a battery life of 30 hours.) Top tip 2? Select autoscroll in advanced settings to avoid having to push any buttons while out running to change displays. The screens will now automatically rotate.
Load up with apps
Not to be confused with the iPhone Movescount App, Suunto's community App Zone is home to over 5,000 apps for your Ambit. Mostly created by other users, they offer new ways to display data. For example, download Marathon Time Estimation to see your expected finish time while you run. "The estimation apps – there are others for 5k, 10k and half marathon – help runners to keep up the right pace in training sessions and in races as well," adds Järvinen.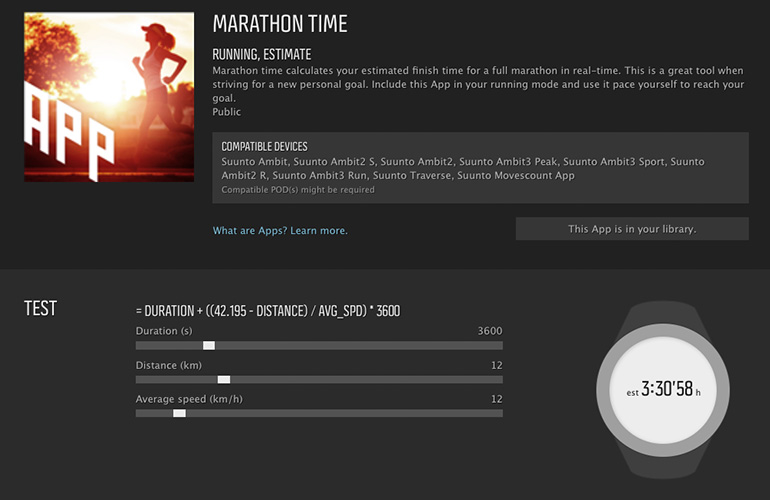 Count your calories
Now to the really important question. Did that run qualify you to have a beer afterwards? Find out with the popular 'Beers Burned Off' App. There's also the Fat Burner to help stay within your optimal HR zone, calculated at 65% of your max HR.
Training program
Movescount is also home to thousands of free training programs. Whether you're a beginner half-marathoner or looking to improve your performance in the Cooper test, you'll find programs to follow here. Alternatively, you can create your own. Check out this online tutorial in which we discuss how to use training plans and planned moves on Movescount.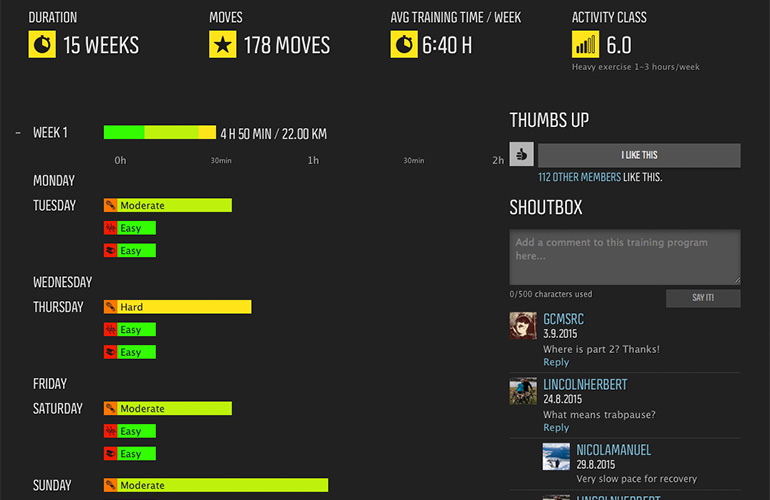 Get quality training advice
On our sport pages on suunto.com you can find dozens of stories on how to improve your running. Follow these eight tips to becoming a better runner from the running coaches at Carmichael Training Systems. Struggling with your motivation? Then read up on how you can keep your training on track with these 10 tips from running experts.
Get tips from the pros
Coaches and pros aren't the only ones to offer running advice on our sports pages. You can also learn the secret downhill running tricks and techniques that mountain running legend Kilian Jornet uses here. Or read Ryan Sandes's advice on how to prepare for an ultra here.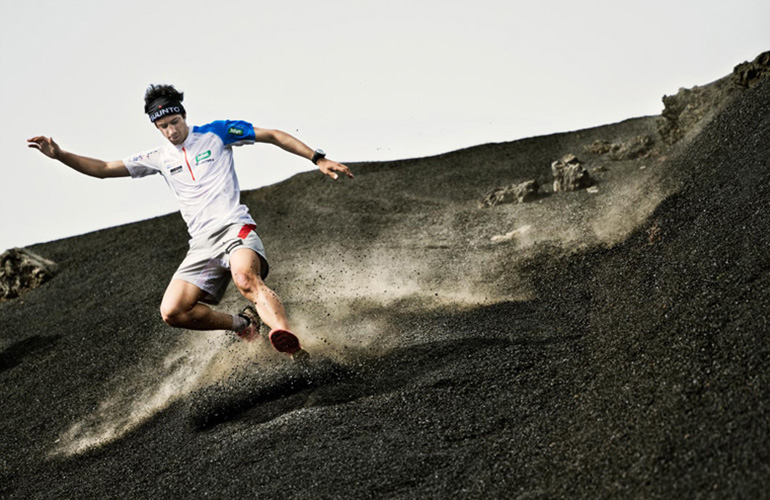 © zooom.at/Markus Berger
Don't miss your calls
Worried you might miss an important call while out on the trail? Turn your push notifications on (Ambit3, Kailash and Traverse) and you can be alerted when someone calls or texts. Learn how to configure your push notification settings for Ambit3 here. 

And finally… 
Don't forget to update your weight in the watch if that changes. "It gives more accurate calories, activity and recovery times," says Järvinen.
The Suunto Ambit3 collection received a new member: check out the Suunto Ambit3 Peak Sapphire Blue here.