Do you want to unlock your body's performance secrets to improve your game? Training with a heart rate (HR) monitor is essential for improving your cardio fitness, providing information on the body's fuel pump. But it tells only one part of the story.
Now, thanks to Mbody, you can also get detailed information on your personal engine – your muscles. Mbody is the first product to let you see the electrical activity of your muscles (EMG electromyography) in real time.
It's compatible with Movescount so you can use it on your next training session to analzyse your quads and hamstrings at work using the compression textile Mshorts.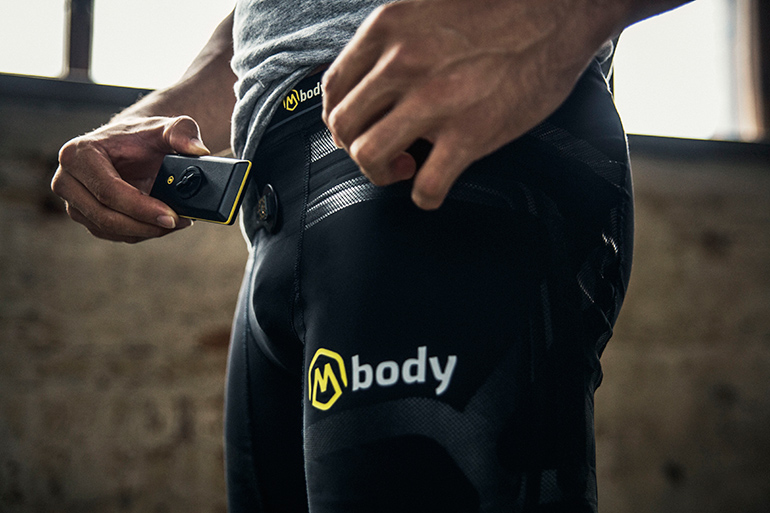 How can the data be used in real life situations?
"The use of Mbody in triathlon gives interesting information in the transition from the bike leg to the running one," says Timo Vuorimaa, a Doctor of Sports and Health Sciences and a senior teacher at the Haaga-Helia University of Applied Sciences.
"How should one end the bike leg, to optimize the muscle load efficiently? Mbody helps you to find out this. The correct load ratio between quads and hams in cycling and running improves economy, performance technique and thus the overall performance," he says.
The impact of warming-up on muscle activity in the the tests is also revealing.
"We don't know yet whether it is due to innervation or metabolism – or both, nevertheless, there is without exception a decrease in muscle activity after muscles have warmed up and are ready for a hard training session. The readiness varies between individuals and depending on the recovery from previous workouts and other circumstances."
It is now easy to use Mbody to your advantage without prior EMG knowledge. The clear mobile user interface lets you see the differences between the right and left leg, about the quads/hams ratio, performance technique, latent problems etc. Further analyses can be carried out in Movescount, together with heart rate and route information.