There's few physical contests more grueling than the Ironman-distance triathlon – a grueling full day of running, swimming, and biking – over 220 km of energy output. How can you get faster? Get more insight.
If you want to get into the sub-12hr range, you're going to have to work for it. Let's use Suunto Movescount's Training Insights to take a look at some of the work you'll have to do. We'll dig into each segment of the race to see what's working best.
When looking at triathletes who are doing Ironman in the range of 10-12 hours, it seems that during the last 15 weeks they are training a bit over 10h a week on average – although statistically, some weeks averages have been over 12h. It's good to note that this data is based on thousands of athletes, so the differences between athletes can be very high. The most hours are spent in cycling; weekly cycling volume is on the average 3-4h a week.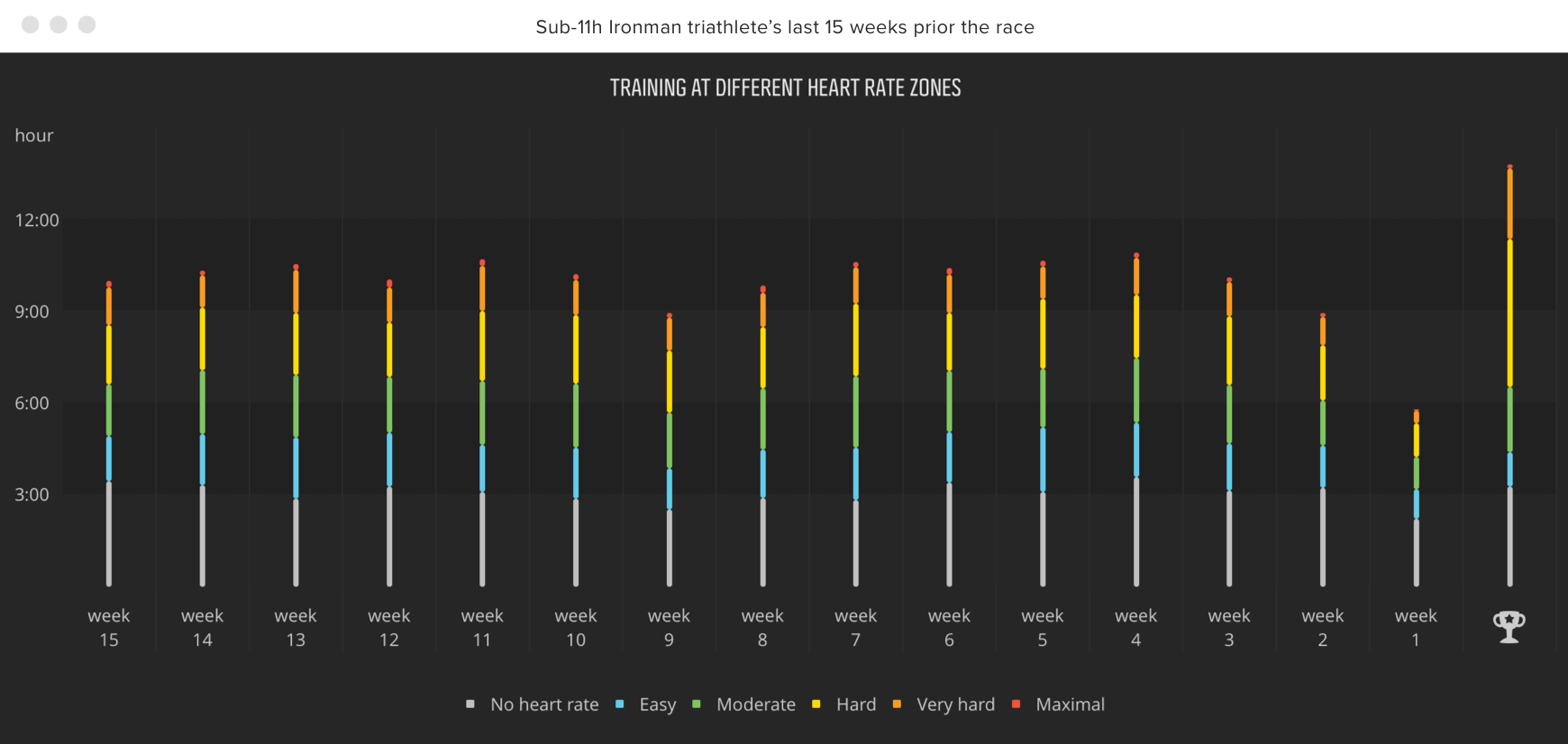 11h Ironman distance triathlete last 15 weeks prior the race
How to then evaluate if you would be ready to tackle your first Ironman or estimate what type of times you should be able to achieve in your race?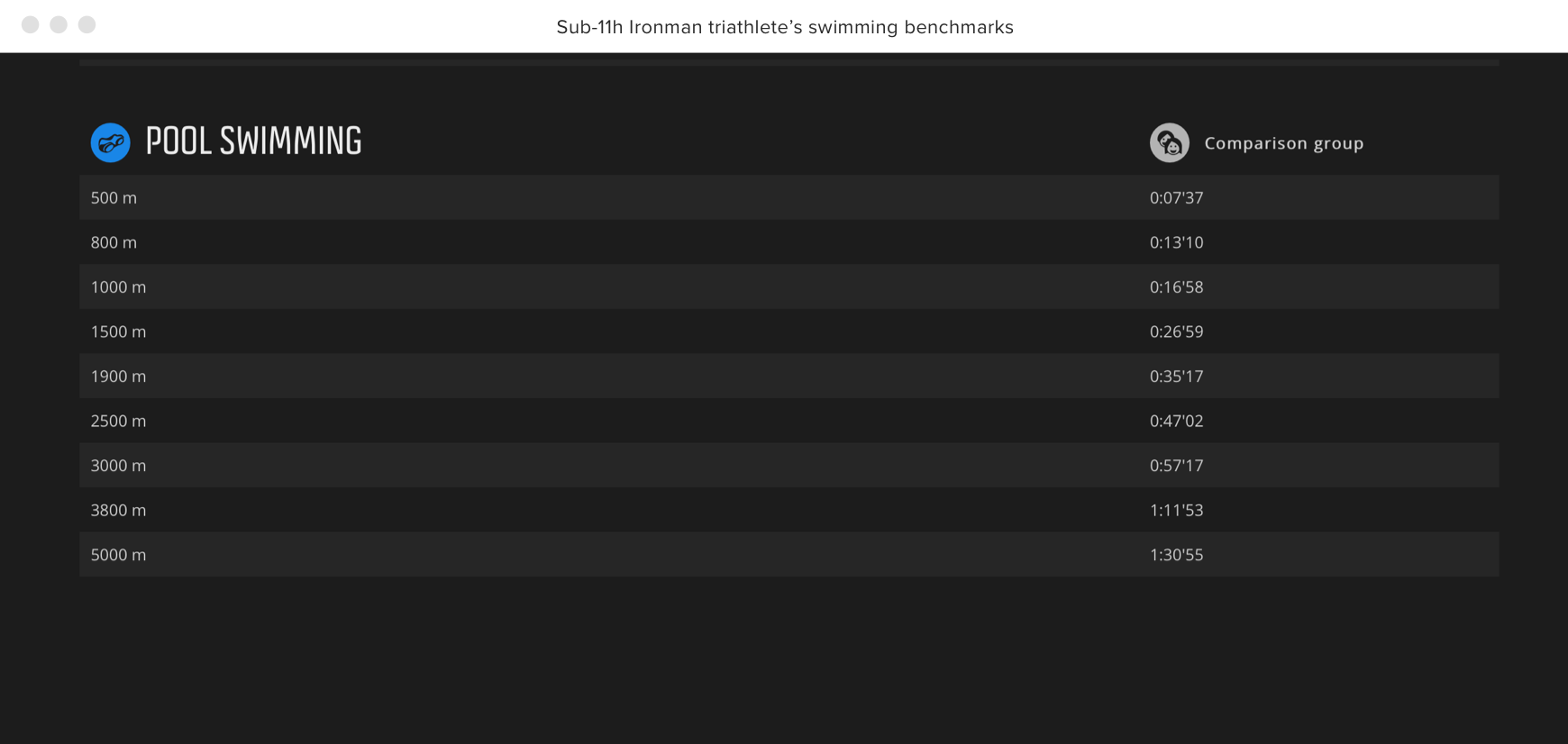 Swimming benchmark for 11h Ironman triathletes
A typical 10-12h Ironman racer should be able to swim 3000m in the pool in around one hour. We can see in the insights that an 11h Ironman distance triathlete typically swims 3000m in 57:17 and the 12h Ironman in 1:01:25. Note, these are their fastest times in pool for these distances.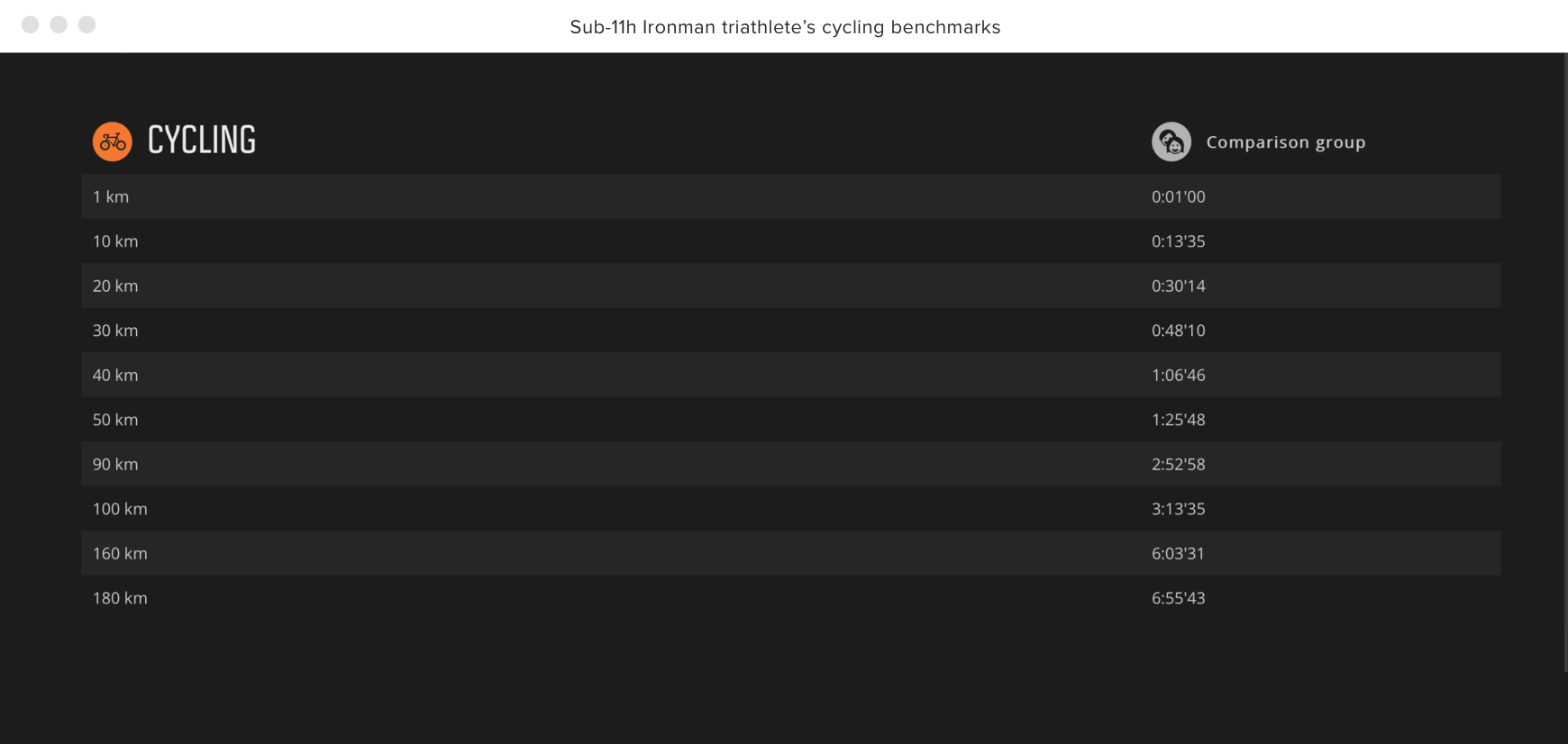 Cycling benchmark for 11h Ironman triathletes
For cycling the 11h Ironman should be able to ride 100km in 3h13m and the 12h Ironman in 3h24m. When looking at the running speed, the 11h Ironman is able to run the half marathon in 1h35min and the 12h Ironman 1h 44min.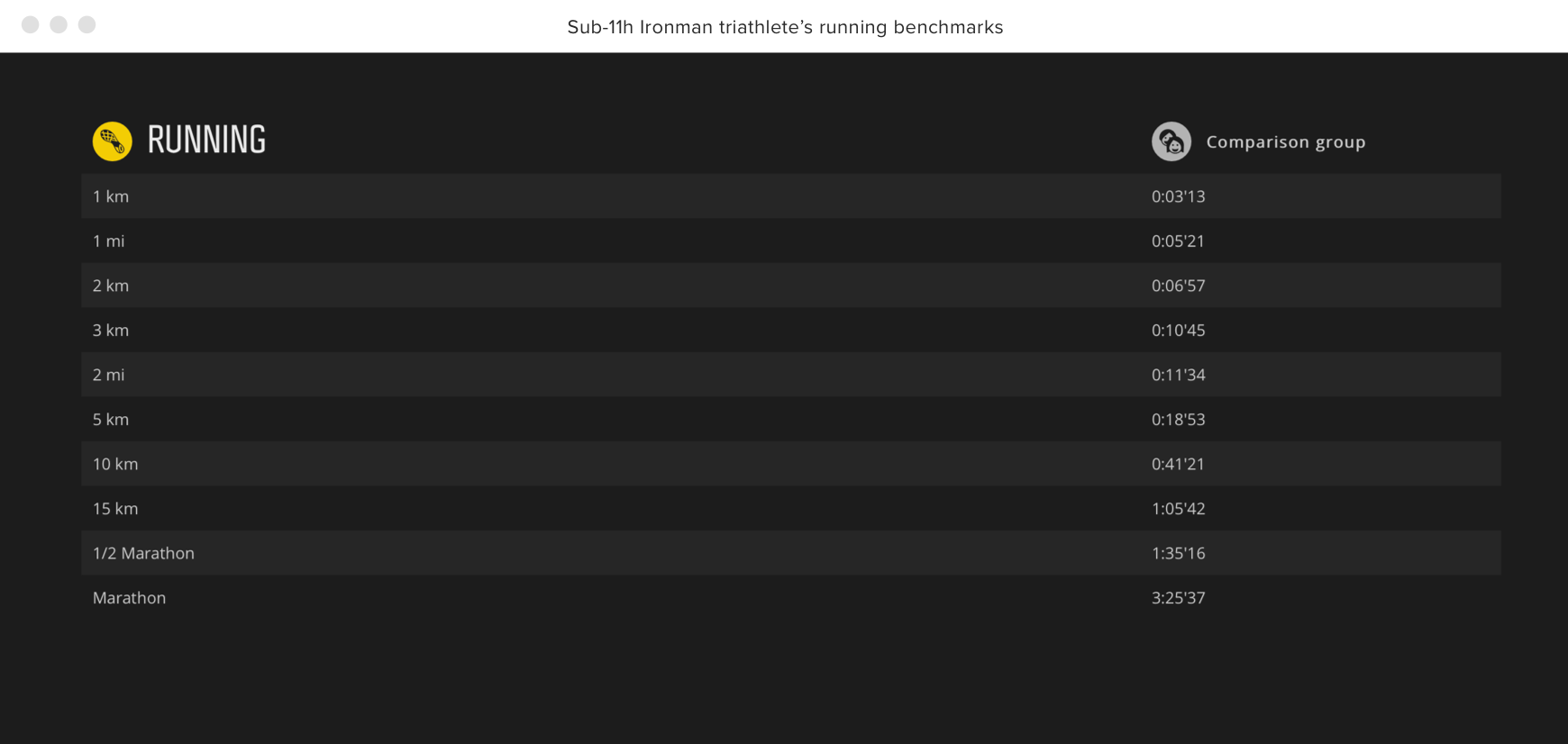 Running benchmark for 11h Ironman triathletes

If there's an Ironman in your future, these are great benchmarks to go by – and you can get even deeper with Suunto Movescount's Training Insights.
READ MORE