You can customize Suunto EON Steel / EON Core displays and features with Suunto DM5. Create up to ten different dive modes with up to four custom views each.
To customize EON Steel / EON Core:
1. Connect your dive computer to the PC using the supplied USB cable.
2. Open DM5 and select EON Steel / EON Core in the Devices window.
3. Select the tab Customization. Here you can see the current dive modes in your EON Steel / EON Core, create new modes and modify existing modes.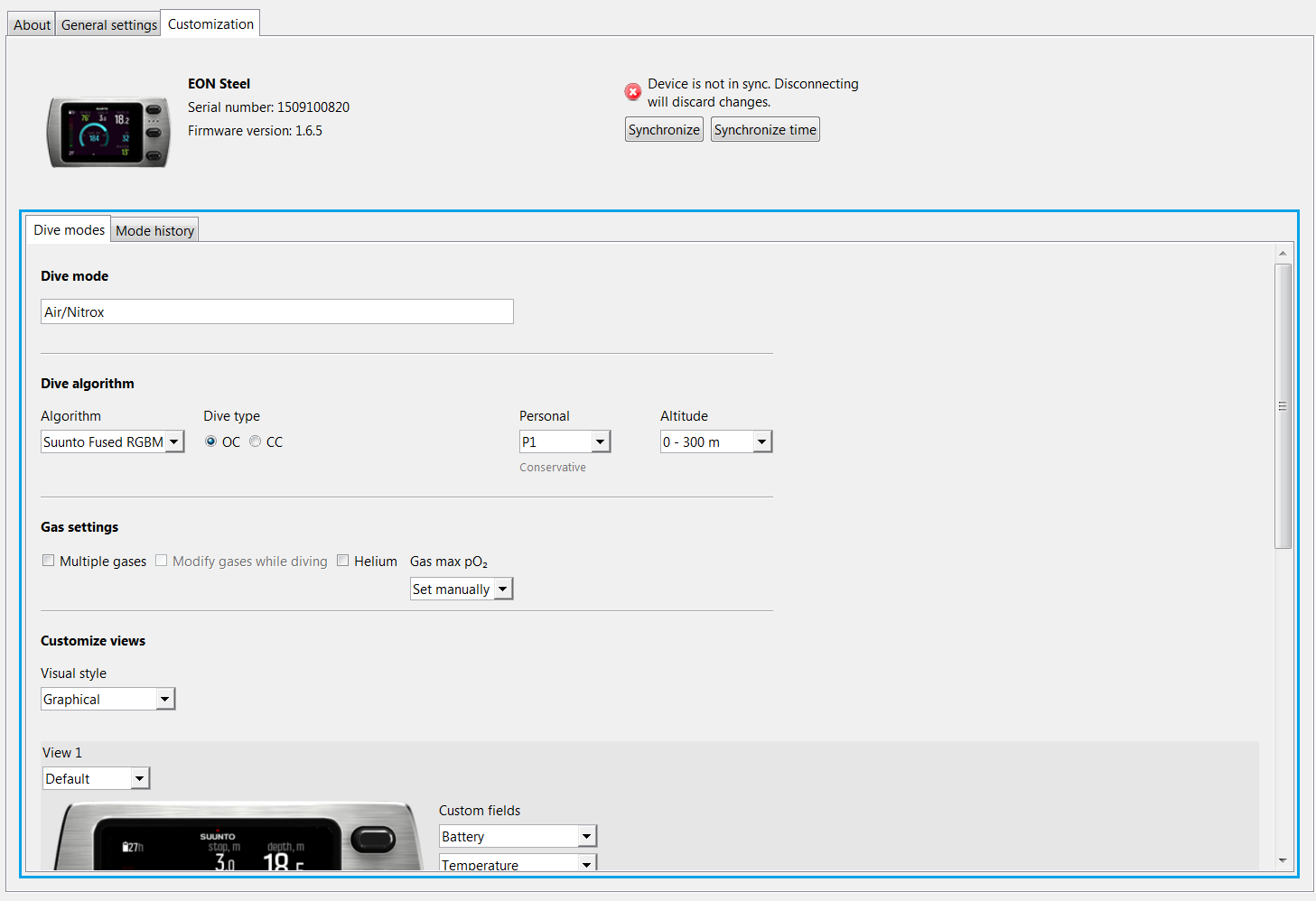 4. After creating our modifying dive modes, synchronize the changes with your dive computer before disconnecting the USB cable.
To synchronize:
a. Make sure the USB cable is securely connected. The cable must not be unplugged until the synchronization is completed.
b. Click Synchronize.

c. The synchronization may take several minutes. DM5 will notify you once the synchronization is completed.

5. Watch the following how-to videos for step-by-step instructions on how to customize dive modes:
a. Suunto EON Steel Dive mode customization
b. Suunto EON Core - How to customize the prominent view in DM5
Read more about the customization categories and options in the DM5 menu under Help >> DM5 Help.