Suunto ambassadors and couple Kilian Jornet and Emelie Forberg share life training, racing and living in the mountains. Now they share new records at the iconic Alaskan Mount Marathon race.
It's one of the oldest mountain running races in the world and this year the Mount Marathon Race celebrated it's 88th race and 100 years since it first began in 1915.

Spanish and Swedish runners and couple Kilian Jornet and Emelie Forsberg were there to race and celebrate the historic event. They both won and crushed the men's and women's records.
"It has been a new experience and I am very satisfied," Kilian says. "This race is amazing, not only because it's very technical but also because of the atmosphere surrounding it."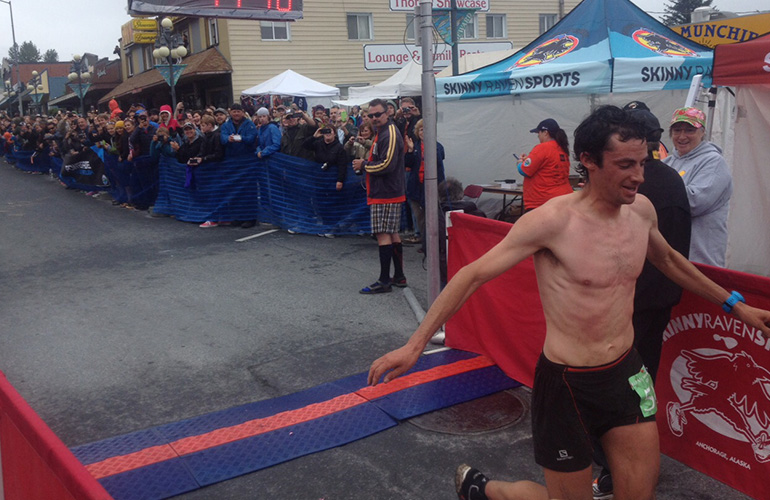 © IrunFar
Kilian and Emelie were both inspired by the iconic stature of the race, it's famous cheering crowds and the vast Alaskan wilderness.

Held every year on US Independence Day (July 4) in Seward Alaska, the 5 km race route starts in the town and ascends 921 m up the steep flanks of Mount Marathon to its 1257 m summit. Runners then make a fast descent back to the town.

The mountain is so steep in places runners must climb, scramble on all fours, and contend with a slippery, rocky surface as they make their way up.

Both Emelie and Kilian met stiff competition during the ascent of their races. The women's race was first and Emelie and young Alaskan running phenomenon Allie Ostrander were neck-and-neck until after the half way mark, when Emelie broke away, gaining a 50 second lead by the time she reached the summit. Once she took the lead, Emelie was unchallenged to the finish line, breaking the 25-year-old women's record by 2m82s.
"I was really not thinking I could do such a good time," she says. I know I have been training well, but I have also been doing some vertical kilometers and didn't feel rested enough. So this was super cool."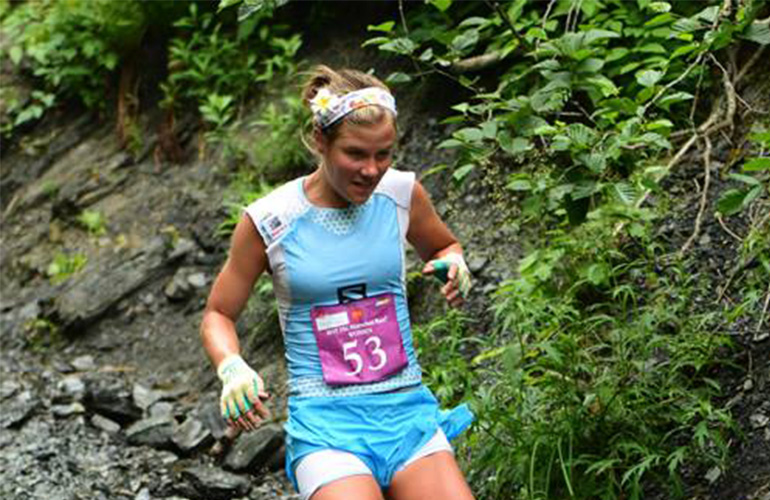 Kilian also fought hard with other runners all the way to the summit, but once the descent began his downhill technical skills meant he shot ahead, leaving the competition behind him. He slowed down in the final stretch, giving high fives with fans, spinning for the cameras and still managing to break the previous men's record by 1m07s.
They are both now preparing for their next races of the season.