Big news for Suunto users – it is now easier than ever to export your dives to Diveboard, one of the leading online platforms for scuba divers. Whether you're a recreational or a tech/pro diver, Diveboard will help you keep your scuba logs vivid and easy to share.

Logging is a breeze, whether on diveboard.com or through the Diveboard iOS and Android apps: you can simply find your dive site, dive shop and buddies. And thanks to the connection between Suunto Movescount and Diveboard you can upload your dive profile in an instant. Or if you prefer to import all your dives in one go, head to the Suunto DM5 Dive Manager.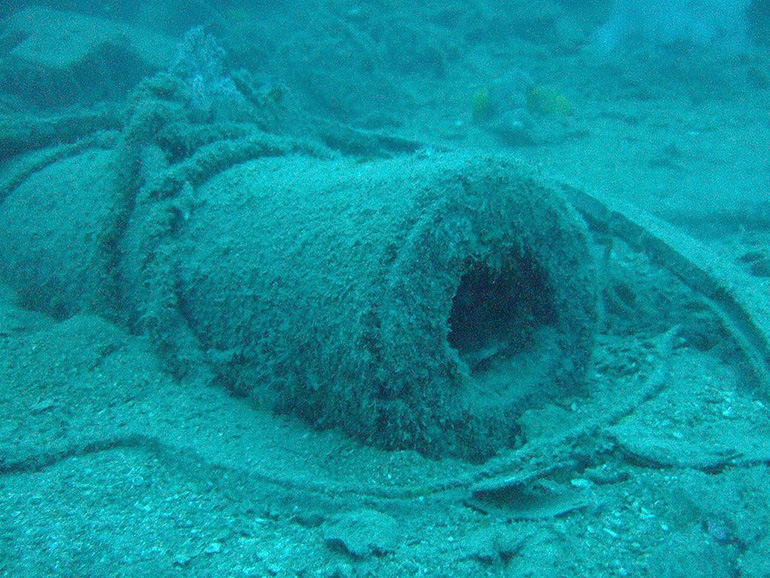 A shot taken by Diveboard user Richard Wait during a dive to HMS Repulse, Malaysia
Diveboard is more than just logging: explore all the scuba destinations through the eyes of fellow scuba divers, get ready to be amazed by the incredible pictures shared by community members and plan your next dives by tapping into the largest business directory for scuba – you can even book your dives online.
"Once I tried Diveboard, I was hooked," says diver Richard Wait. "When I purchased a Suunto DX for more demanding technical diving decompression, I started using it much more. Having the ability to edit my dive logs while on the surface using my tablet has enabled me to keep much better logs than before, as by the time I get home, I've forgotten most of it!"
He adds: "I love the way that Diveboard pulls all the information for the PDC, the profile, the gas switching and the integration with Facebook with photos and videos really enables me to share my logs with others, not just the guys I've dived with, but also my friends and family who are not divers."

Diveboard is also the first citizen science platform dedicated to the marine biotope where the data collected, such as species occurrences, can be shared with scientists for their research.
To get started with these services, download and install Suunto DM5 and register to Movescount. Connect your Movescount account to DM5 and transfer your dives to Movescount. Go to Diveboard and utilize the connection from their service to download your synced dive data from Movescount. The full list of supported dive computers is available at Suunto DM5 page.