In case you are a Suunto Ambit (1,2,3) or Traverse user, you can use movescount.com to create POIs and sync them to your watch. You have a 250 POI limit. 
Where do you create a new POI from? 
Create an account on or open movescount.com.
Go to: Me - and under Watches select My watches.
Select the watch you want the POI on (in case you have several devices).
Open Navigation and POIs (Points of interest).
You can edit existing POIs from here, you can delete them or add them to your watch (if you don't have them already). 

How to create a new POI: 
Click on Create a new point of interest and fill in the POI details: name, type, and coordinates (if you have them already).
Alternatively, use the map to find the point you are interested in and all the POI details will be automatically filled in once you click the place. 
Save the POI and then add it to your watch by toggling on Use in watch.
Connect your watch to your computer and open SuuntoLink to sync the changes. 
The POI will automatically transfer to your watch during the SuuntoLink sync (if you toggles Use in watch on - see step 3).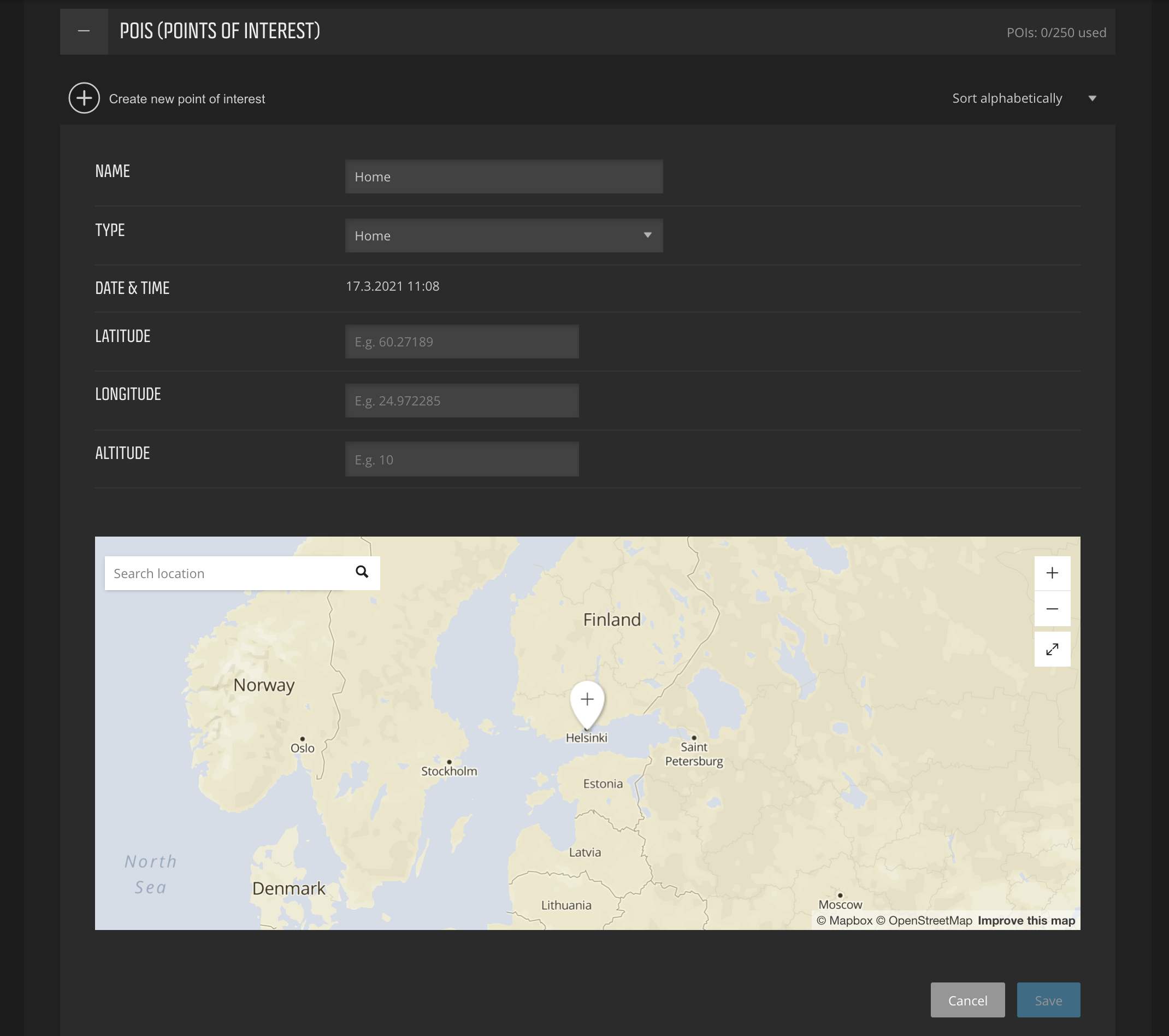 Note: your POIs will be visible in the watch under the Navigation - POIs (Points of interest). You can also save a POI while out and about, using just your watch. For more information about navigating a POI or saving a POI using your watch, please check the following sections of the user guide: 
Points of interest with Traverse 
Points of interest with Ambit3 
Points of interest with Ambit2 
Points of interest with Ambit (section 8.3)
READ MORE: