Note: This article applies for Suunto 9 and Suunto Spartan Collection watches.
To pair your Suunto watch with Suunto Movescount App for Android:
Wake up your watch by pressing the middle button.
If your watch has been paired with another mobile app e.g. the Suunto app, forget the app. Go to Settings > Connectivity > Paired devices. If MobileApp is listed, press the middle button and choose Forget.
Ensure that Airplane mode is disabled: Settings > Connectivity > Airplane mode. If Airplane mode is activated (toggle is green), press the middle button to disable it.



Ensure Discovery is enabled on your watch. Discovery controls Bluetooth broadcasting on the watch. If Discovery is disabled, your mobile device cannot find the watch. Go to Settings > Connectivity > Discovery. Check that Discovery is enabled (toggle is green). If it is disabled (grey), press the middle button to enable Discovery.

Start the pairing process on your phone:
1. Make sure that Bluetooth is enabled and start Suunto Movescount App.
2. Tap the 'watch' icon in the top right corner of the start screen to enter the Watch view.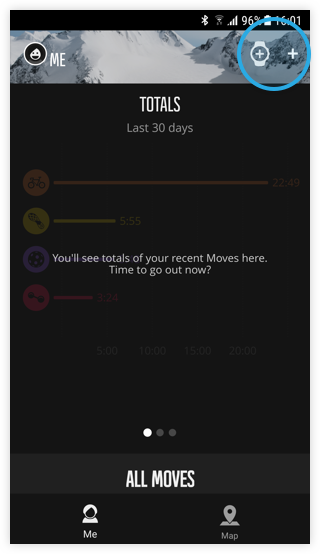 3. Wait for your Spartan watch to appear in the list of watches and then tap PAIR.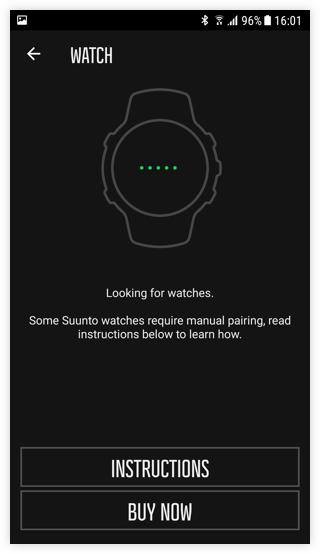 4. Enter the passkey shown on your watch into the pairing request field on your mobile device and tap PAIR.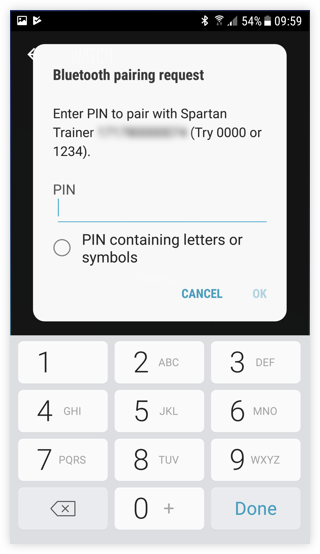 5. Wait for the pairing to complete. This may take a few minutes.