To get started, select a factory sport mode or one of your customized sport modes with intervals. When you arrive at the exercise start screen enter sport mode settings before pressing 'start'. Define the number of intervals, their duration or distance and also the length of the recoveries in the settings. Scroll back up to the start view and start your exercise as normal.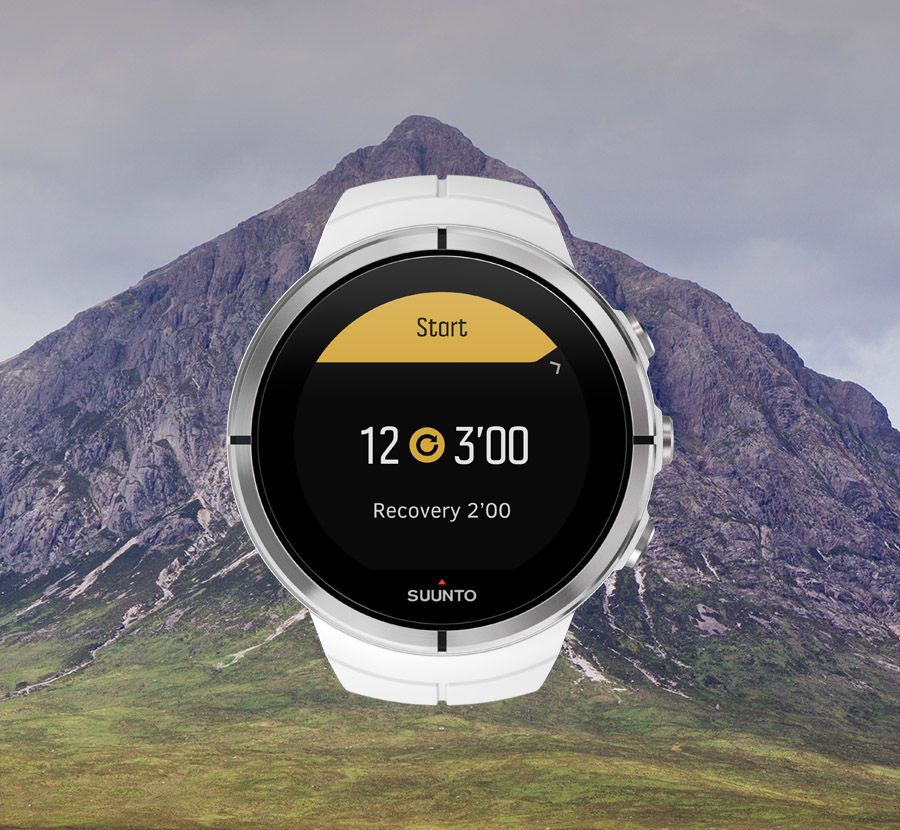 Start the intervals on the interval display
Once you have started your training you are free to begin your intervals at any time. Swipe left (or press the middle button) until you reach the intervals display. Press the upper button to start the intervals.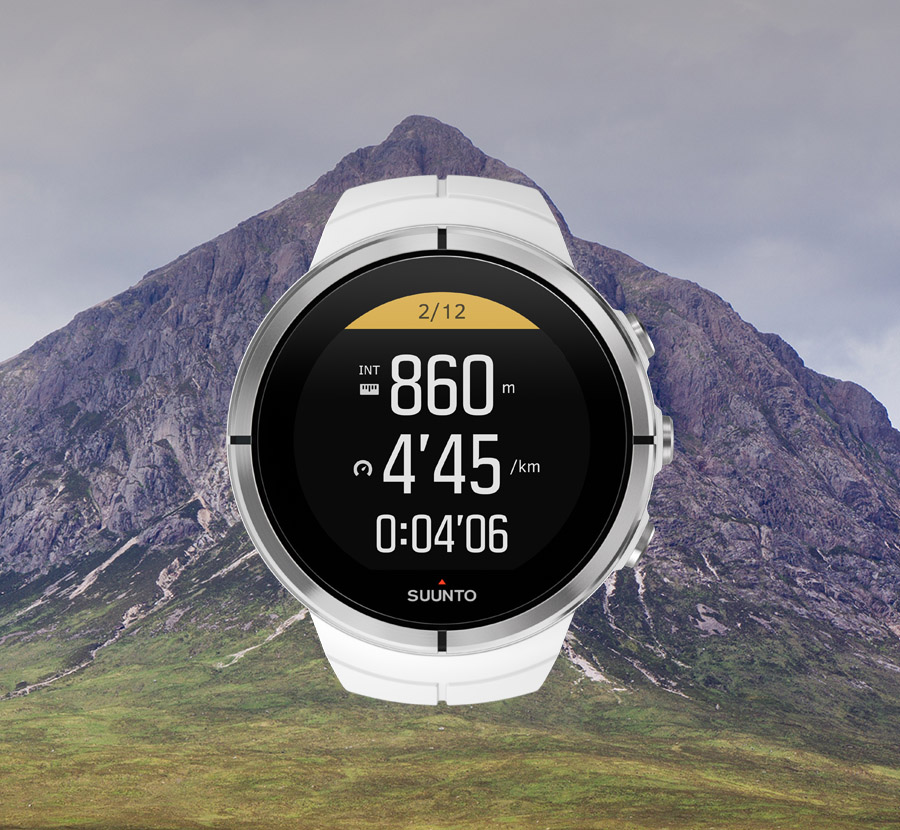 See an interval specific screen during your effort
During the intervals you will see a real-time interval display. In Movescount you can customise this display for your custom sport modes.


Know the length of your recovery
In the beginning of each recovery period, you are reminded how long it should be, by distance or duration.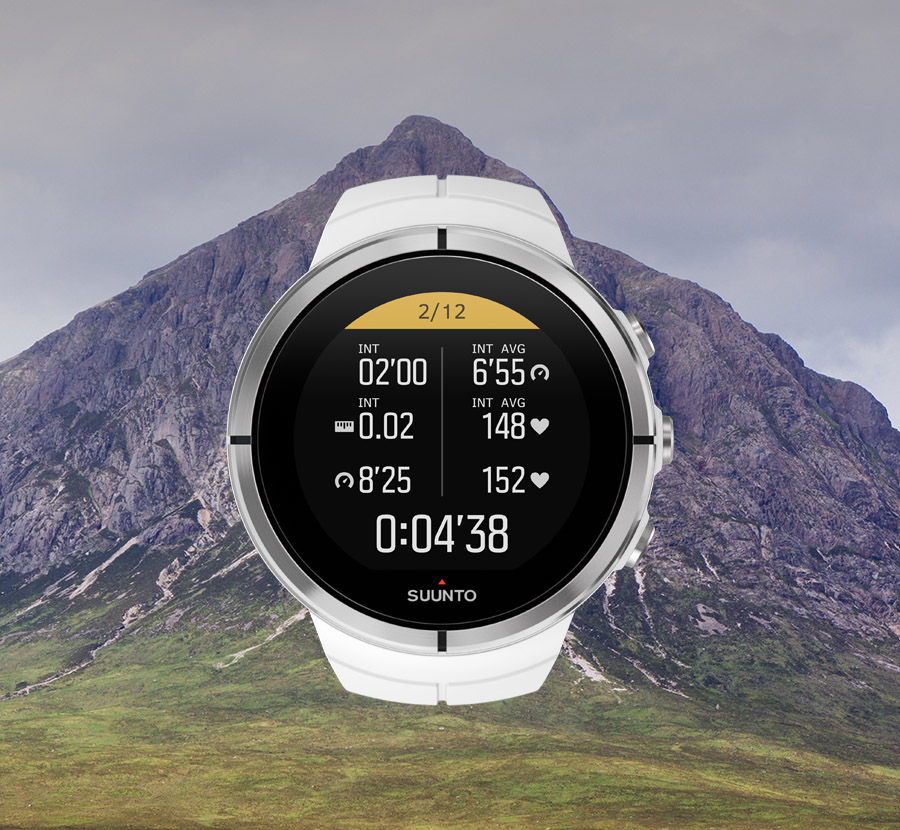 See a different set of data during recovery
After each interval you will see a summary of your performance.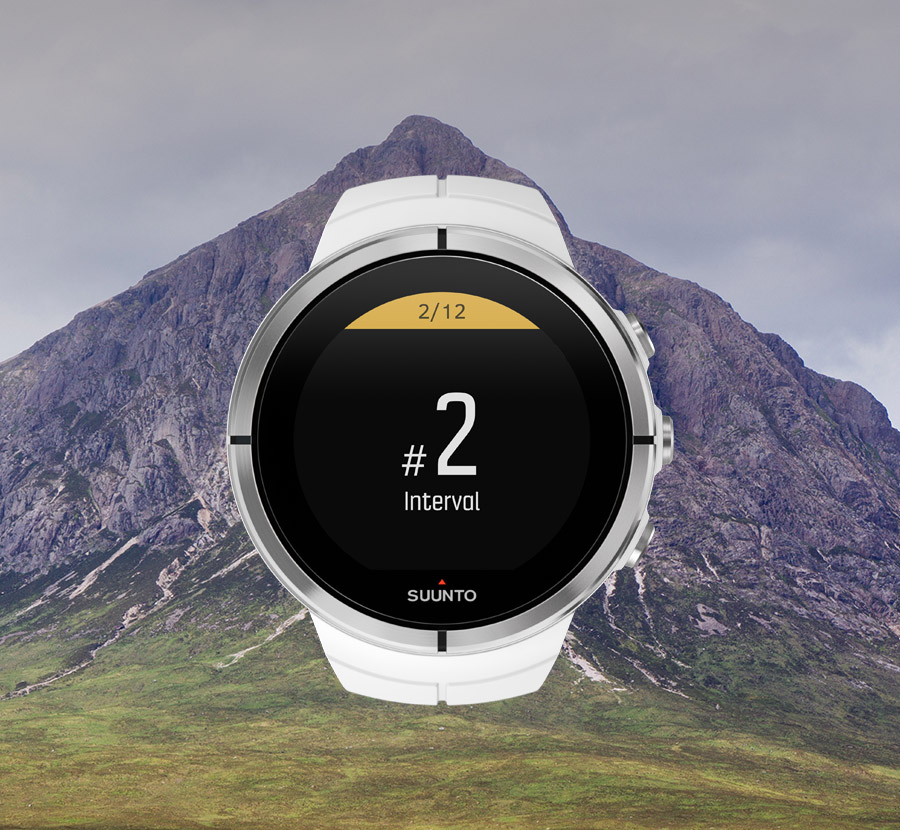 Keep track of the number of intervals
Don't loose track of the number of intervals and stay focused through-out the session.


Are you ready for another set? Tap the top button when the screen shows 'reset' and you can go for another round.