Step into Suunto ambassador Emelie Forsberg's running shoes for a week of training, yoga, gardening, baking and cooking. When it comes to the mountain lifestyle, she's living the dream. Take a peek into her world and be inspired!
Trail running champion Emelie Forsberg lives in Chamonix in the French Alps and spends her days running around the Mont Blanc massif.

But her life isn't all intense training and competition. She has downtime and spends it doing yoga in stunning outdoor locations, tending her vegetable garden, studying and baking her signature treats.

"I think for me, because I haven't always been in the world of training and racing, as many other athletes have, I find it very important to do other things on the side of the athlete life," Emelie says. "I like to make up new recipes, read biology articles to keep my education up-to-date. I love taking time for the garden, and harvesting veggies in the summer and autumn. I also like writing, which I do for a Swedish magazine. All of these hobbies make my life as an athlete better!"
Press play to watch Emelie talk about her love of running
Monday: double training session
Morning: I often wake up early (5 or 6 am), which means the sun has not normally risen over the mountains to reach the house. I often do yoga inside and then I make a coffee and go outside and walk around my little garden. I eat some homemade muesli and yoghurt. I leave the house and start the training. The first run is a harder session with some intervals.
Noon: After getting home from my run, I prepare the lunch, usually with something from the garden. My favourite food now is a zucchini lasagne with tomatoes and cheese and Swiss chard. Then I need to catch up with emails and when I'm finished I bake some tasty cookies to enjoy that night.
Afternoon/evening: Then it's time for the afternoon session and I go for an hour easy run. Afterward, I do stretching and 10 core and back exercises. Prepare my running pack for the following day. I always go to bed early because I wake up early.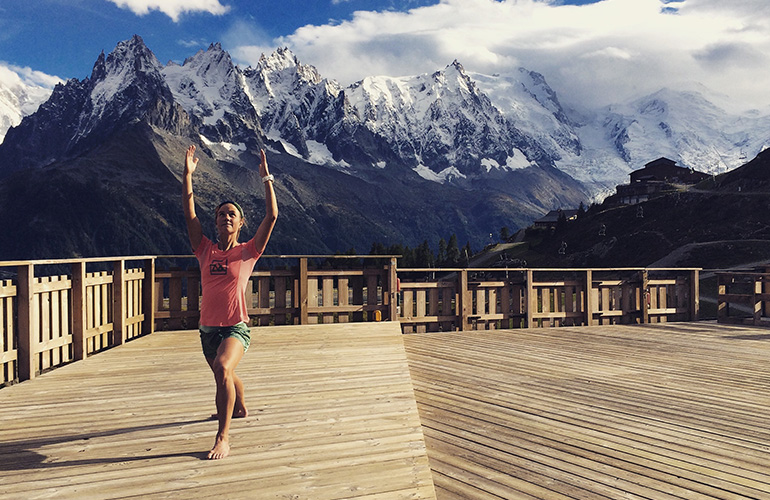 Emelie recently attended a one week yoga camp. © Emelie Forsberg
Tuesday: long mountain day
Morning: Wake up early and take a quick breakfast. Grab my pack and go into the mountains.
Training: Often the approach is around 3.4 hours and then the climbing and scrambling starts. I like to choose mountains where you need crampons and one ice axe.
Evening: Coming home around dinnertime, I prepare a good dinner with veggies from the garden and then I spend the rest of the evening at home and maybe on the sofa reading. I like easy reading books that are like movies, like books by Ken Follet, or sometimes books by people like John Muir and Umberto Eco.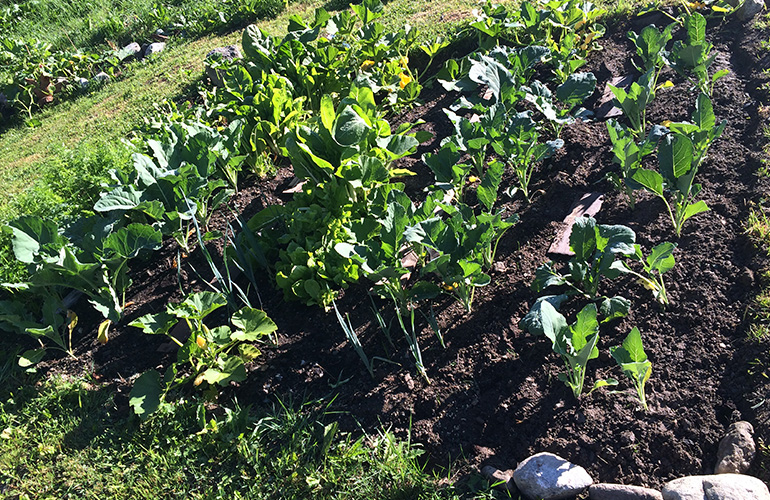 Emelie has two vege patches. One is 3 m x 3 m, the other 1 m x 1.5 m. © Emelie Forsberg
Wednesday: easy day
Morning: I go on a short morning run before breakfast, come back and catch up with computer work. Then I bake something and do some gardening. I like to bake cakes, pastries and desserts as well as sourdough or fruit and nut bread. I experiment with flour like with chickpea flour, coconut flour and almond flour.
Afternoon: I do a yoga session in the afternoon. This is a rest day.
Click here to read more about Emelie Forsberg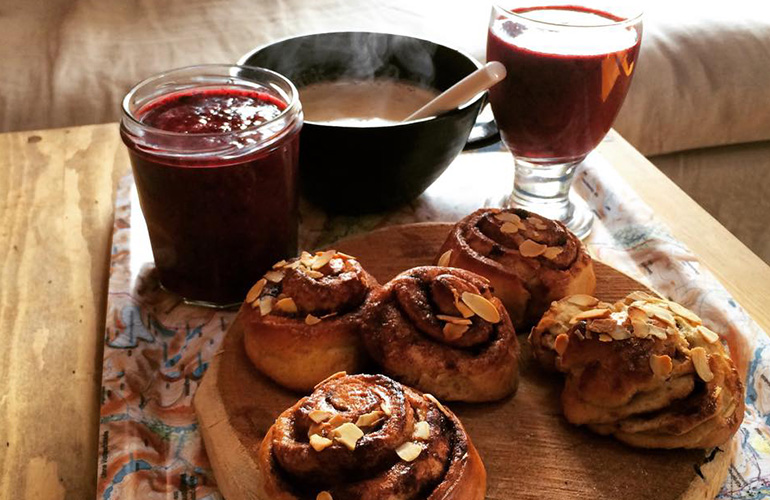 Cinnnamon buns are one of her favorite things to bake. © Emelie Forsberg
Thursday: mixed day
Morning: Yoga, coffee in the sun, then breakfast followed by a three hour run at a good pace. The pace depends on the terrain, but it's almost racing pace.
Noon: Lunch, with veggies from the garden.
Afternoon: Roller skiing. Only uphill!
Emelie's tips for improving your trail running!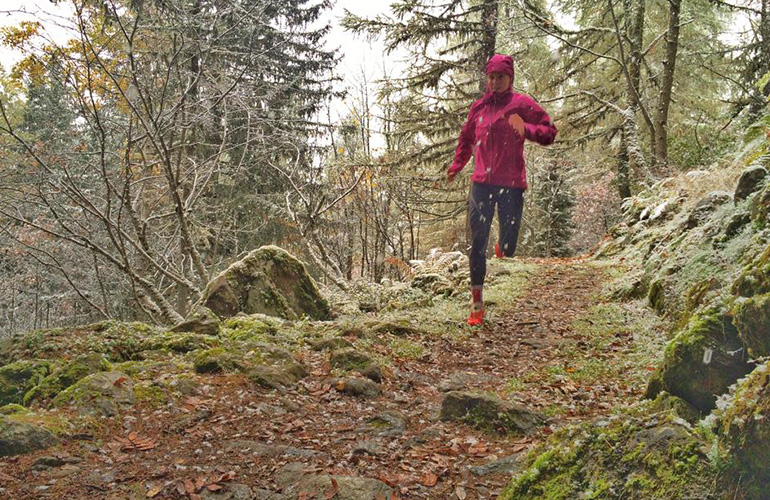 She runs straight out of her door and into the mountains. © Emelie Forsberg
Friday: interval day
Morning: Yoga, coffee in the sun, breakfast and then an interval training session.
Afternoon: A two-hour easy paced run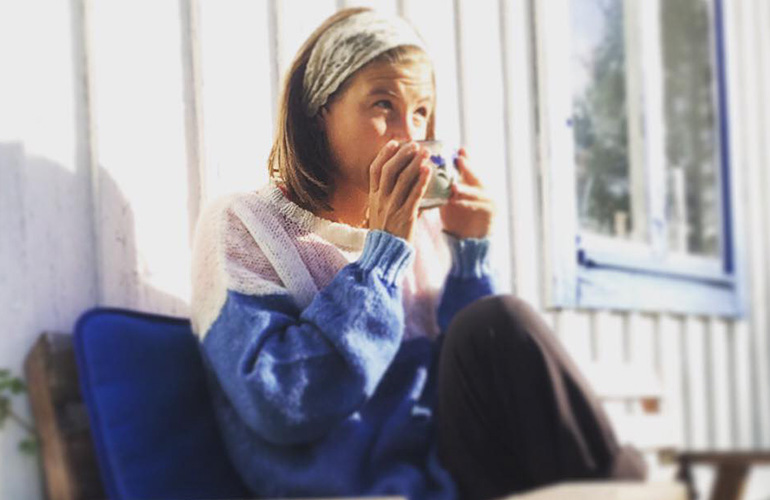 A coffee in the sun is a daily must in her routine. © Emelie Forsberg
Saturday: rest day
Just taking it easy today. Maybe going for an easy run.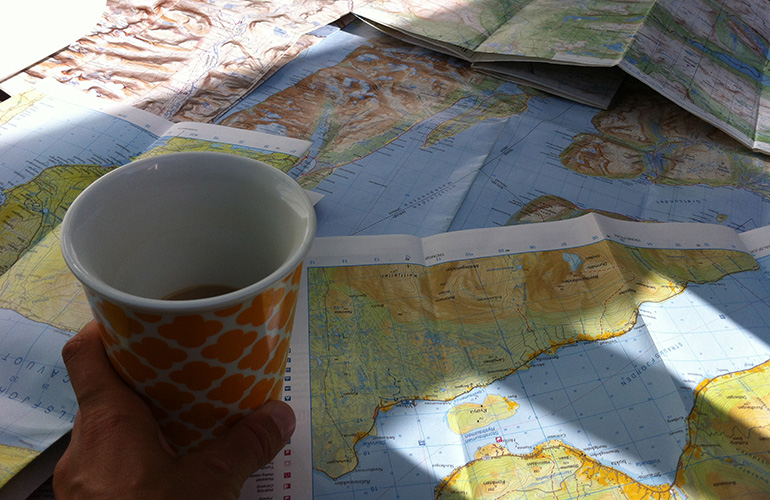 "I love maps! Looking to new routes and adventures," Emelie says. © Emelie Forsberg
Sunday: big day
This is normally a race day! If there's no race, I normally do about a four hour run in the morning and stretch and do a core workout in the afternoon.

Click here for Emelie's power pancakes recipe!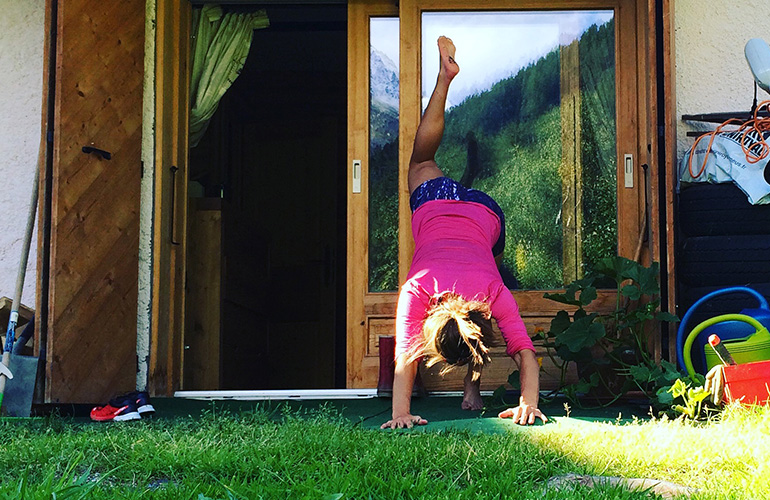 Emelie does a core workout surrounded by her gardening equipment © Emelie Forsberg