There are thousands of different opinions on how one should train. What should my training load be? How fast should I run 10km to be able to run a marathon in three hours? Suunto Movescount's community powered Training Insights are here to provide real facts on how people who are achieving these goals really train. No opinions, no theories, no debate – just data that the world of training has been waiting for. Dig in deeper to find out what kind of training volume and speed you need to run a sub-3h marathon.
WHAT ARE THE TRAINING INSIGHTS?
Each Move of each Movescount member has been analyzed for their personal bests on several variables. Once this is done, we have grouped the ones whose performance is on the same level. As an example, we can look at athletes who have run a marathon in 3 hours. In the Movescount database there are thousands of runners who have done marathon, but right now we are only interested in the ones who have done it in 2:55-3:00.
After the athletes have been identified, their training during last 15 weeks prior the 3-hour marathon is analyzed. The reason to take the last 15 weeks is that we can ensure that training data is relevant for a given goal. There is also requirement that each athlete needs to have enough training. For example, a person who started to use a Suunto last week and runs his first marathon today is not taken into account. There simply isn't enough training history to be used as statistics.
The number of athletes in each search is always hundreds, which ensures that the statistical analysis can be done and that there is no danger for people to lose their anonymity. Because of that data set requirement, there is no sub-2h10min marathon data to show: there aren't enough athletes in this group. The training data statistics are based around anywhere from 5,000 to 100,000 training sessions for each goal.
Let's go back to the subject of our discussion, the three-hour marathoners, a widely recognized goal time in the distance. How do they actually train?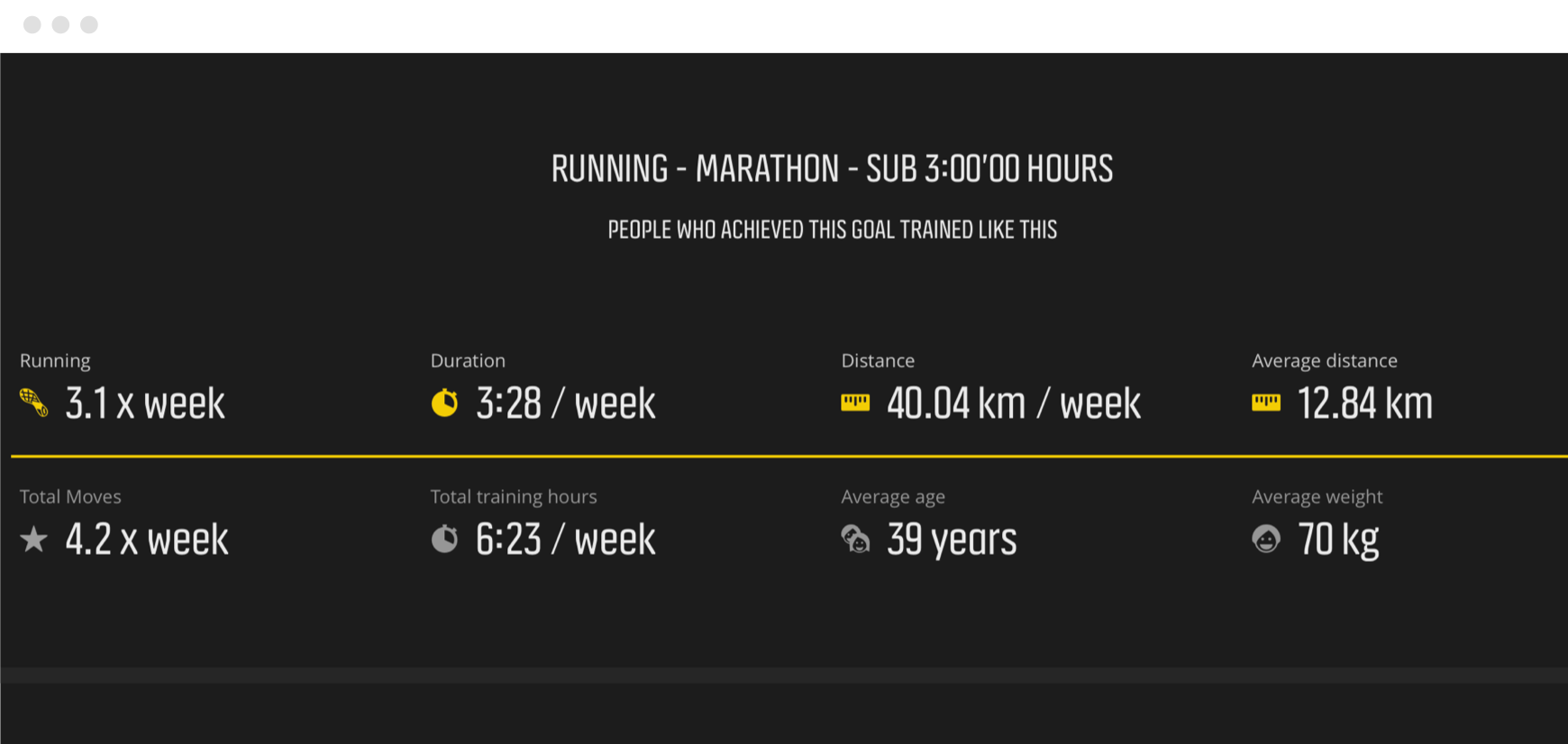 The athletes with a 3-hour marathon train an average 6.5h a week, running 40km, with an average of 3.1 running session a week.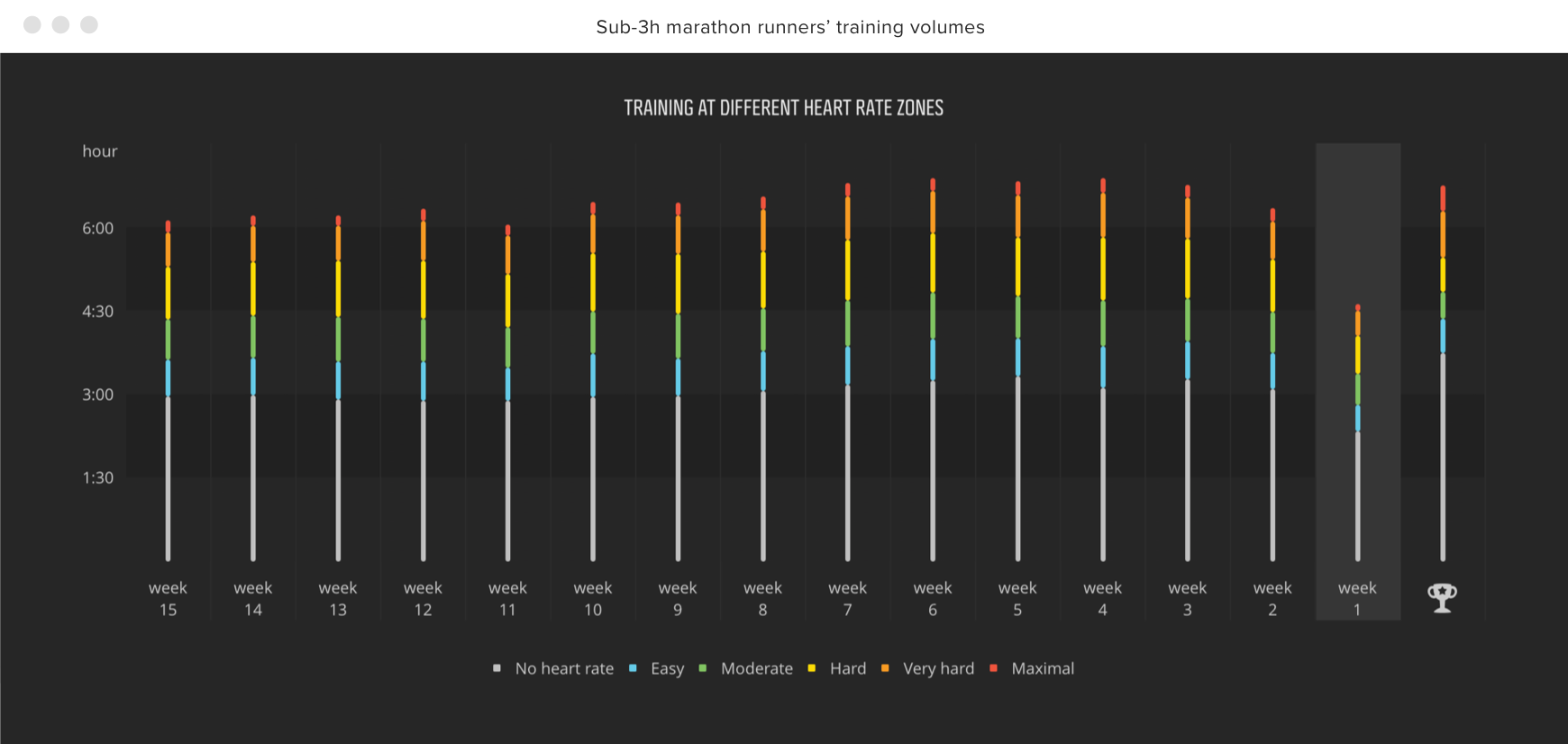 When looking at the 16-week period, where the last week represents the week when the marathon has been run, one can see a few key things. The biggest volume in training took place during the period starting 10 weeks prior to and lasting until three weeks prior to the race week. The easiest week has been the week prior the race week.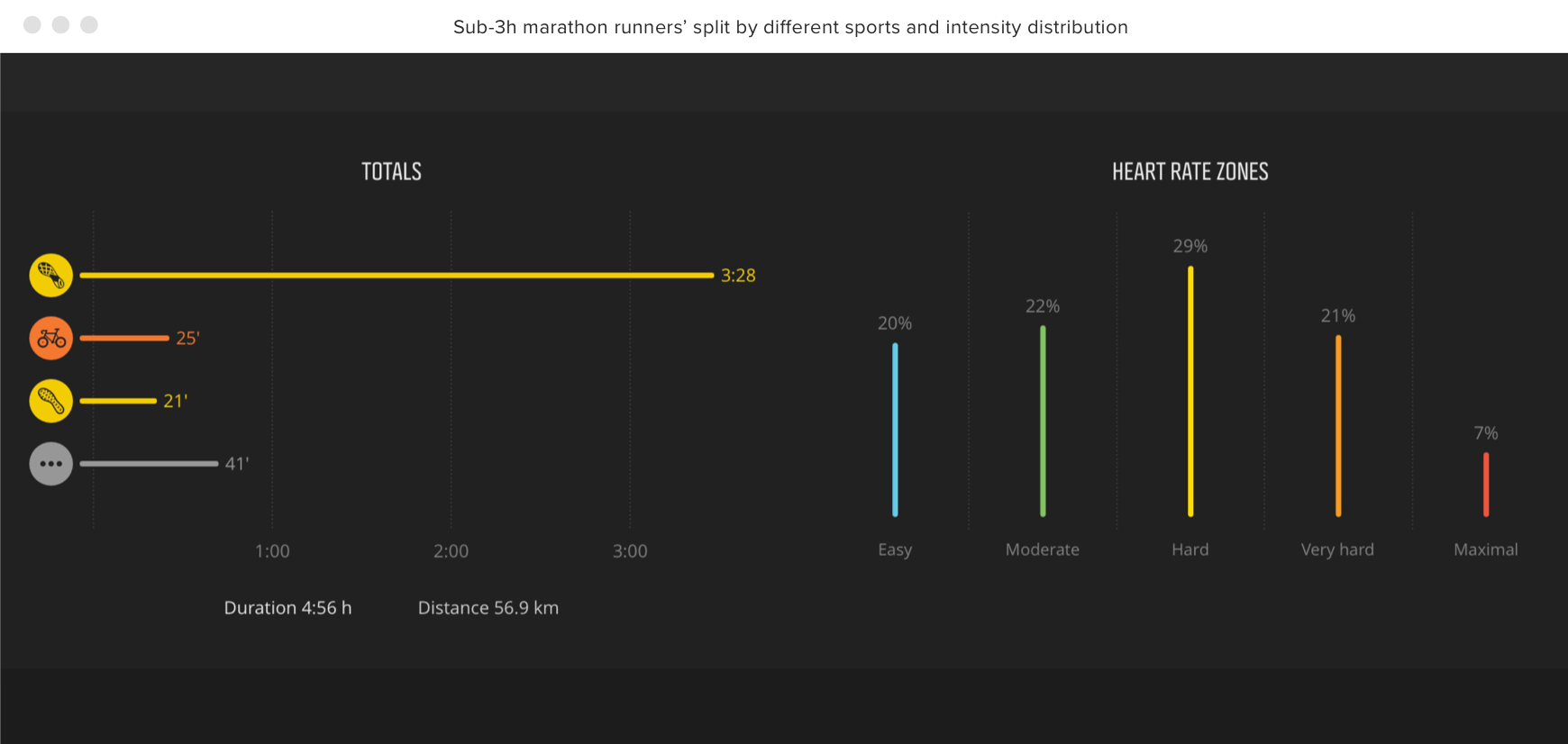 The split by sport shows (unsurprisingly) running as the biggest volume, with a little bit of cycling and trail running sprinkled in. The intensity distribution during these 16 weeks show that the most of the volume has been in the middle of the heart rate range.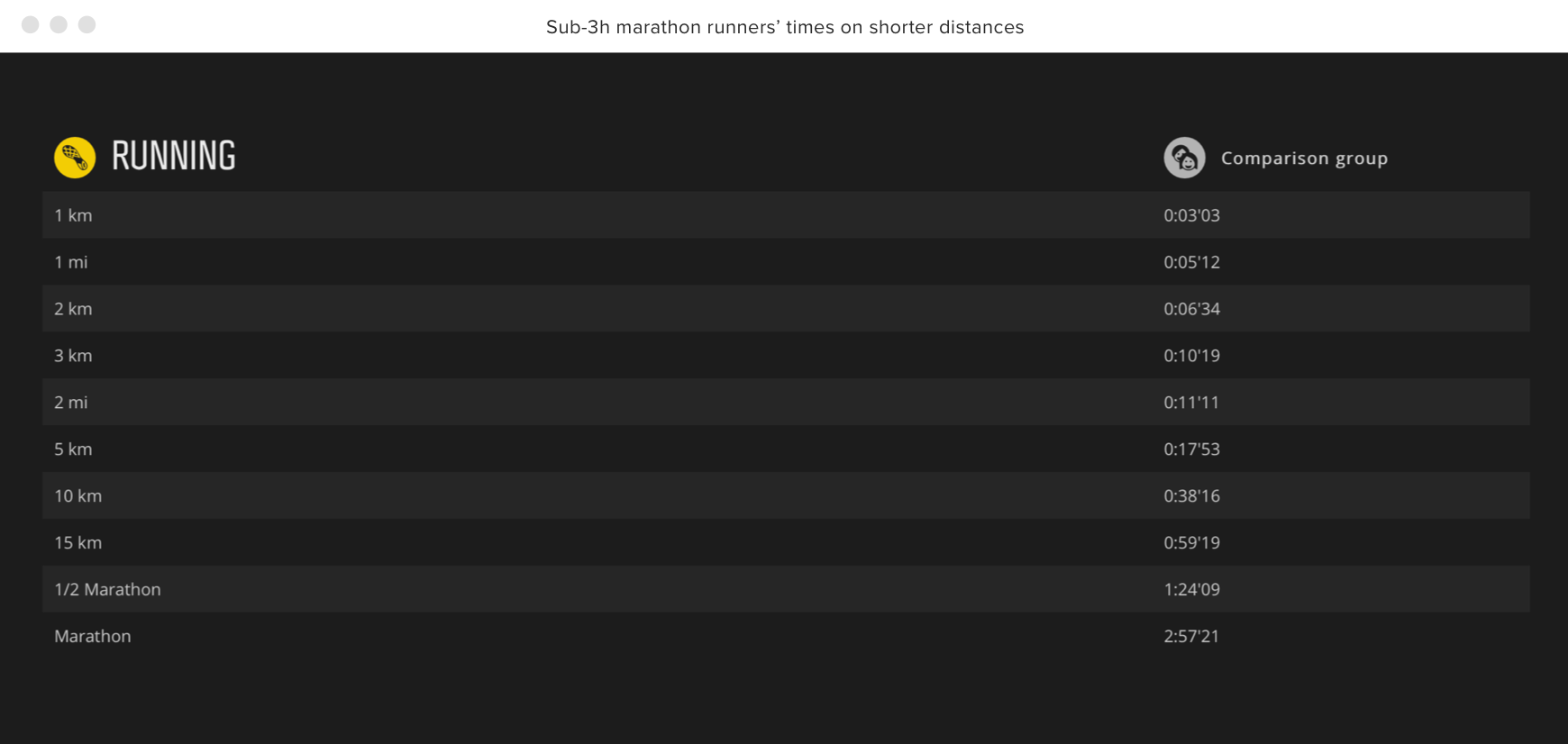 When looking at the running performance in shorter distance for these marathoners, one can see that, generally, those who can run a sub-3h marathon, generally should be able to run a half marathon in 1h24m09s, a 10k in 38min16s, a 5k in 17min53s and a 3k in 10min 19s.
Does it seem simple? Well to be honest, to some degree, it is. But it's also accurate and informative, which, to the dedicated race runner, makes it a very useful tool that's easy to understand and apply to your own training.