In a new series, we go behind the stats on a Movescount Move and ask an athlete to tell us what the numbers can't. This week: Emelie Forsberg talks us through a mountain run she made last summer.
"This Move was from the Summer when I went home to Sweden to Kebnekaise, Sweden's highest mountain. It was eight days after I had been running the 85 km Sky Running World Championship in Chamonix so this was my first 'good' training after some days of recovery and some days of very easy running. It really woke up my legs this run!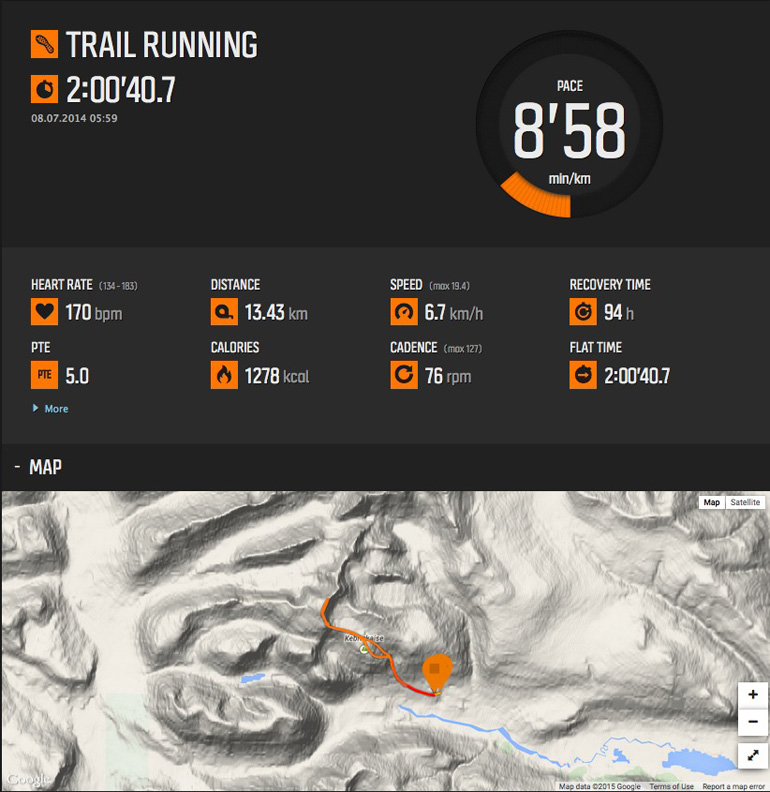 See the move in detail here.
I started in a pretty fast pace. It was not too steep and my pace was controlled, we can see that on my heart rate which is 10-15 beats under the threshold. In this zone I can run for a long long time. When it started to get steeper my heart rate stabilized around 172-175 which is a little under my threshold – here I can run for 2-3 hours, which means I should have been able to run a little faster, with a little higher heart rate. But I might have been a little tired from the long race I had done eight days before. Also it's always harder to push yourself really hard alone! I had company the first five minutes but not after that..!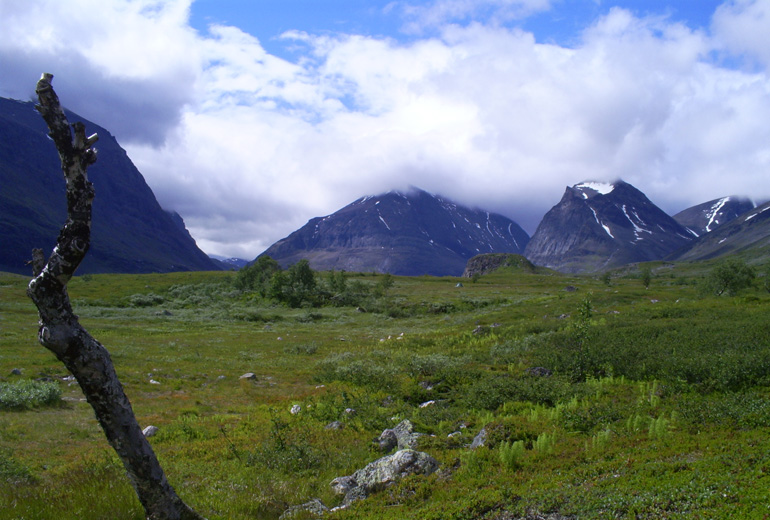 Skárttoaivi, Singitjåkka, Tuolpagorni, Vierranvárri and the foot of Kebnekaise .© Tobias Radeskog

Thats why I like the technical runs – when you have to start scrambling, like I did here, the closer I got to the summit. Here I go as fast as I can in this kind of terrain – where you need to watch the steps and use the hands! Both up and down my heart rate is pretty similar which means I was also fast on the downhill. The terrain featured cliffs and then I crossed a glacier, after that a big field of big boulders and after that a trail I could run fast on!

Towards the end I realized I could almost make it under two hours! So I tried to speed up and towards the end I reach higher plus, bit still far away from my maximum. It was a very nice run!"