Suunto UK has partnered up with the Columbia Threadneedle World Triathlon Leeds, England. We recently ran a contest to find a lucky competitor to share his training tips and the experience of taking part. The winner is Dan Blackburn and this is his second update about his preparation for the big day this June.

"The Easter eggs have been eaten and we're half way through April. That means one thing – the one big push before WTS Leeds.
Now is the time for focus. For determination. For a bit of selfishness.
I've been flat out at work recently, and carrying a bit of an injury too (a sore calf after my last 10k). And that means I've been neglecting the training and nutrition a bit.
But having had a few days off over the recent bank holiday weekend to recharge the batteries (I knew I was tired but never expected to sleep for 12 hours straight on Good Friday) I'm feeling refocused and ready to redouble my efforts.
So for the next couple of months I'm going to be a bit more selfish. I'm going to take lunch hours. I'm going to leave on time(ish). I'm going to change things up a bit.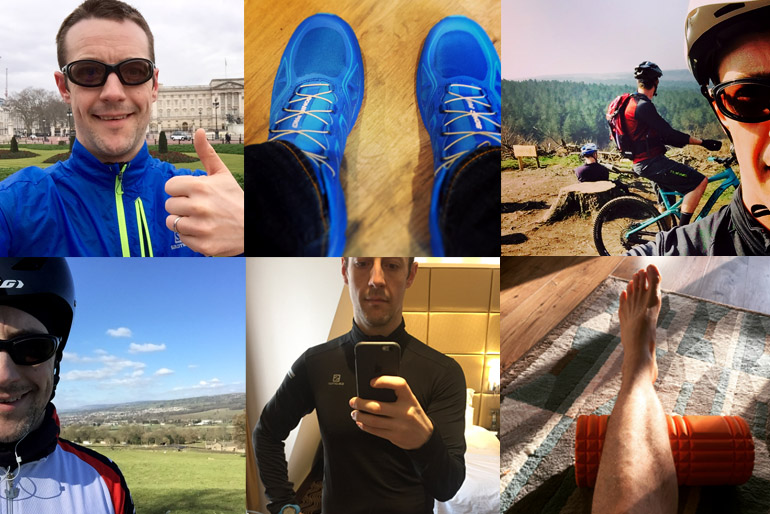 It's the perennial quest for balance – work, family, training, nutrition, rest, sleep – something I fail to master most of the time.
It's easy to get cross about it, and easy to make excuses, but as my coach always points out, you've just got to be objective about it – look at it dispassionately, in the cold light of day and it's obvious what you need to do.
I work too much. That's the long and short of it. So that's where I'm going to make a few changes in the run up to the race. A few shorter days and lunch hours don't have to make me any less effective at work.
Ultimately, it's about admitting to myself what is blatantly obvious to everyone else – I'm only human.
So with my injury, I've been sensible. My natural inclination is to push on through. But instead I listened to my coach and triathlon buddies and pulled out of my first race of the season - I just couldn't risk doing 15k at race pace in the Clumber Park Duathlon.
And I've started stretching and foam rolling properly. I know this should have been an integral part of my daily routine, but if I'm honest it's the first thing to fall by the wayside when I'm busy. So let this be a warning - do as I say, not as I do! Get stretching, get rolling, get yourself a massage.
The second realisation is more obvious, but no less frustrating. Even with a proper training regime laid out and even after quitting drinking, I am a thirty something office monkey, not a pro triathlete. Unlike the Brownlee brothers I have a job that eats up 50 or 60 hours a week, plus a wife and two young kids who need my time and attention.
Maybe it's the break from work but I feel a bit more zen-like than I have for a while. I have a plan, I know what I need to do, but I'm not going to beat myself up for failing to hit Brownlee-esque heights.
And with those parameters in mind, I'm going to give it my very best shot.
So armed with a new sense of perspective, I did a quick recce of the WTS Leeds bike course this weekend just to see what lies in wait for me. It's a proper bike course for proper bike riders - with loads of undulation and very few moments when you can relax. It's hilly, it's technical, it's going to be tough. So make sure you're putting some tough bike sessions in!"
Read more