One breath, a hundred meters into the depths and back again.
That's the kind of incredible mental and physical mastery you can expect to see between April 27 and May 07 at Suunto Vertical Blue 2015, a free diving competition held in the world's deepest blue hole.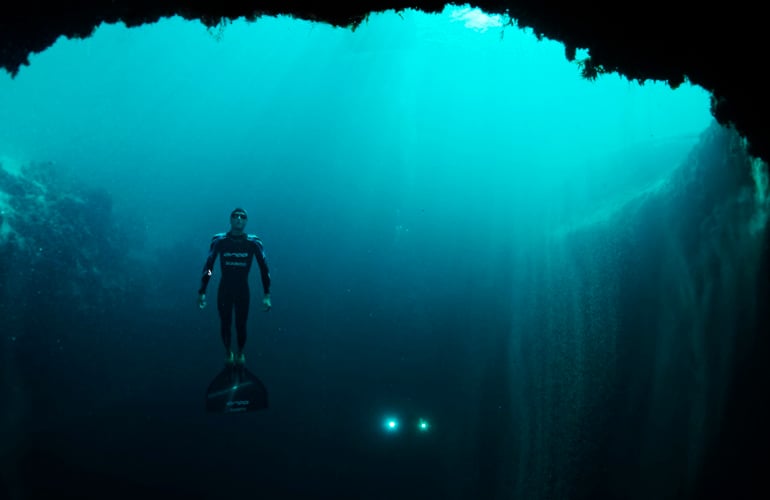 Dean's Blue Hole is 202 m deep. ©zooom.at/ Agustin Munoz
Suunto Vertical Blue is one of the world's top freediving events where competitors aim to push the boundaries of human aquatic potential, diving vertically for minutes on one breath.
The first of 23 divers from 12 countries take the plunge on April 27, day one of the nine-day competition. They'll be competing in three disciplines (see below), with some aiming to break world and national records or personal bests.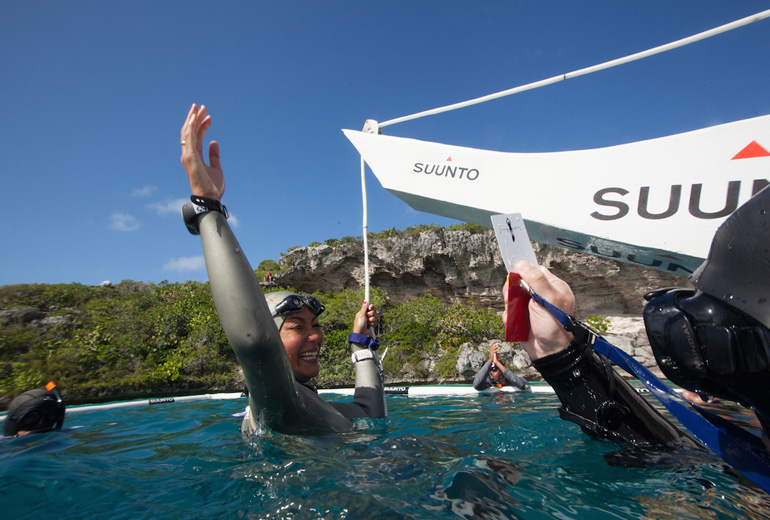 Japanese freediver Tomoka Fukada is competing again at this year's event. ©Daan Verhoeven
To deepen your understanding on freediving, jump into this article.
Located on Long Island in the Bahamas, the mysterious Dean's Blue Hole is a postcard perfect tropical cove from above. But past the sandy shores it drops off abruptly, falling 202 m before hitting the sea floor below.
The depth, warmth and clarity of its waters make Dean's Blue Hole to free diving what Maui is to surfing. It's a magnet for the best, including multiple record holder William Trubridge who founded the Vertical Blue competition back in 2006.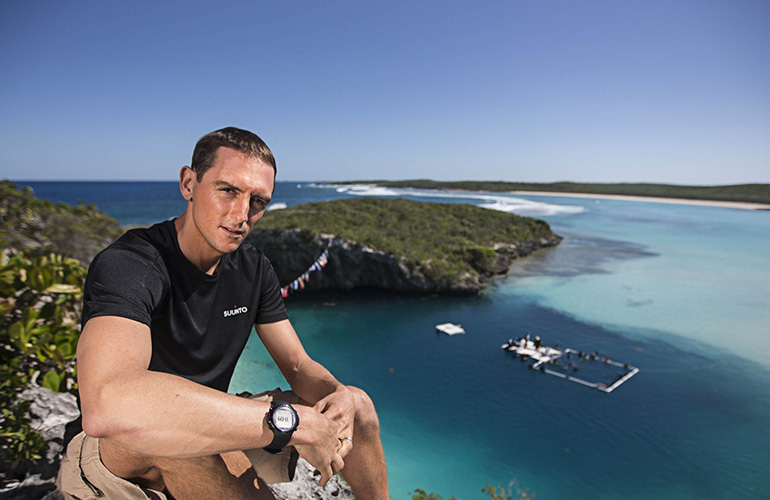 Event organizer Will Trubridge holds world records for freediving. ©zooom.at/ Samo Vidic
Will Trubridge has won the overall title five years straight and aims to continue his streak. With his main rival Alexey Molchanov not competing this year, there will be less standing in his way.
But with back-to-back competitions in the next few months and world championships in September, Will isn't promising to break any records this time around.
"I'm just looking to build depth and confidence in this phase of the year," he says. "If I'm at a level where I feel comfortable going for a world record in one of the disciplines then I will definitely do that."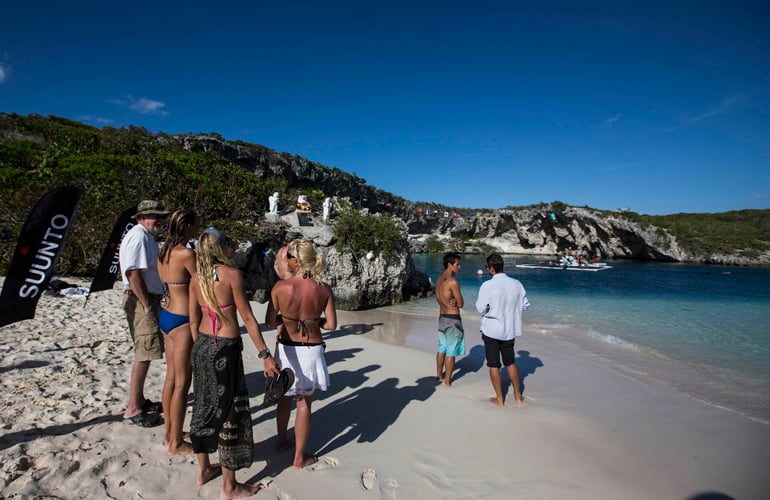 Dean's Blue Hole's warm, clear waters attracts the best freedivers. ©zooom.at/ Samo Vidic
For the first time in four years, the event is being held in April to take advantage of favorable spring weather conditions.
"It's been a while since we've competed in Dean's Blue Hole during spring, when weather and water clarity tend to be better, so I'm looking forward to that," Will says.
Stay tuned for more updates on Suunto Vertical Blue 2015.
Three disciplines:
Constant weight (CWT): descending and ascending using fins and arms only.
Free immersion (FIM): descending and ascending by pulling on the rope.
Constant no-fins (CNF): considered the purist freediving discipline – descending and ascending without fins or other artificial means.