It's completely free
Yes, you don't even need a watch to track your runs and rides. Simply get the App on your iPhone or Android and start running. "Individual sessions can be analyzed in an in-depth manner with various tools like graphical elements, lap tables and so on," says Janne Kallio, Suunto's digital leader. "It tells you how much you've been training over the last month or year and what kind of intensities you've been doing," he adds.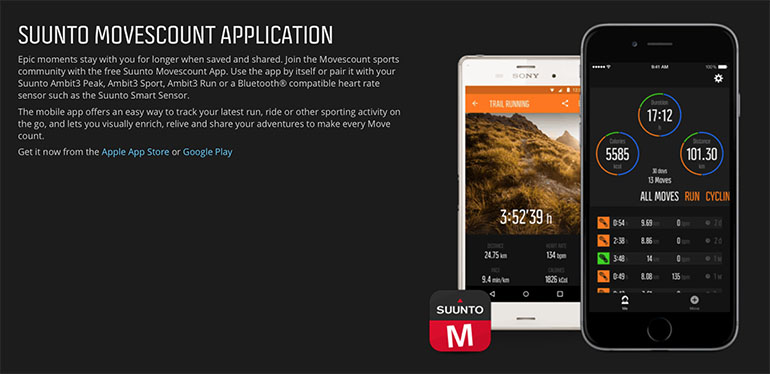 Suunto Movescount App is available for iPhone and Android.
Turn your route into a Movie
One of the best features of Movescount is the ability to turn your route into a short movie to share on your social channels. The movie is a 3d view animation of your route. You can also add pictures. Provided they've been time-stamped correctly, they appear at the points where they were taken. To create, simply hit the Suunto Movie button when you're in the Movescount App.
It's crowd-sourced

There are 20,000 plus training programmes across every sport imaginable, from trail running to basketball – and they're created by our users. If you own an Ambit, these can then be downloaded onto the watch so they can take you through each session. Learn how to use them here.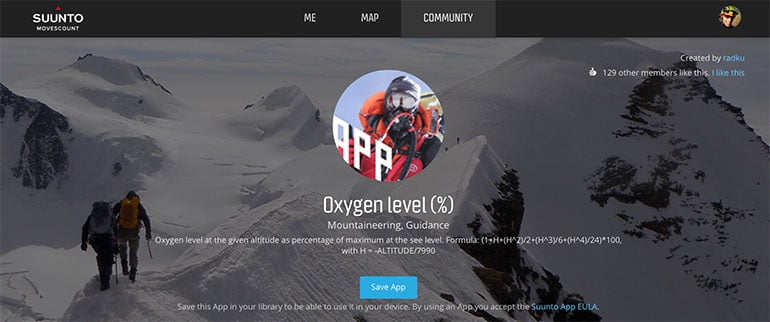 Movescount users have created and shared about 10, 000 apps.
You can follow your friends

"We just launched the 'activity feed' to help the community work together," says Kallio. "You can see in one go in the feed every action they have done – moves, new training programmes etc." Use the activity feed to follow friends and athletes and use the shoutbox to leave a message.
It's home to the App zone

Ever wanted to pimp up your Ambit, or display data in a new or novel way. You can, thanks to Suunto's unique Appzone. For example, you can download apps that will display your estimated finish time during a 10k or marathon – while your run. You can also see the calories you've burned displayed as units of beer or chocolate, or if you're a high altitude climber, there's an app to see the percentage of oxygen in the air. Amazingly, the apps are user generated. "There are currently about 10,000 features that people have created and shared, so it's a pretty wide range out there and we're pleasantly surprised by many of them," adds Kallio.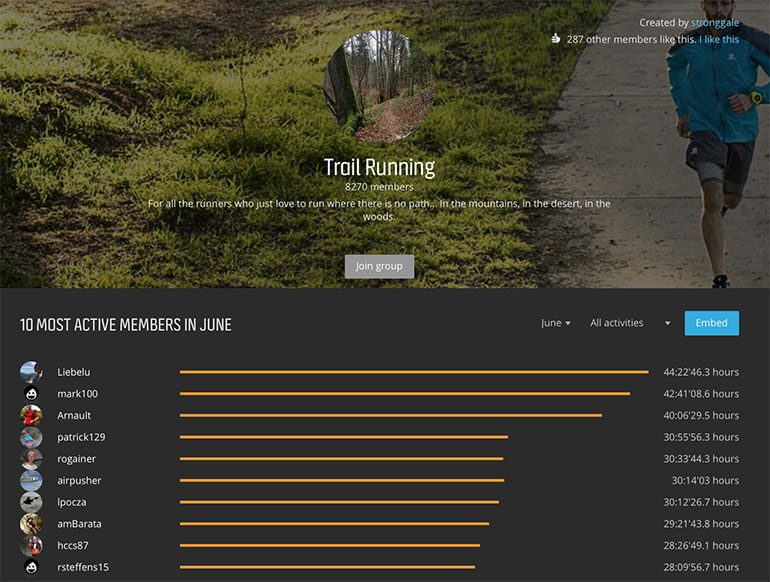 There are huge number of sport-specific groups users can join.
Plan your route

"We have a full scale tool for planning your routes," adds Kallio. Find the Route Planner under Map and start plotting using either Google map view or Mapbox. The maps can then be exported to your Ambit.
Get inspiration

Not sure where to run or ride, or want to search for some ski tours in a certain area? Go to Maps, pull up Routes and then explore the map to find routes other users have created. You can then import the route into your Ambit so you don't have to worry about getting lost when you want to follow.
With the heatmaps you can discover even more: Heatmaps show the tracks frequently used by the Suunto Movescount community all over the globe, based on millions of Moves. You can plan your own route with the help of rich, topographic maps, transfer it to your compatible Suunto watch and start exploring.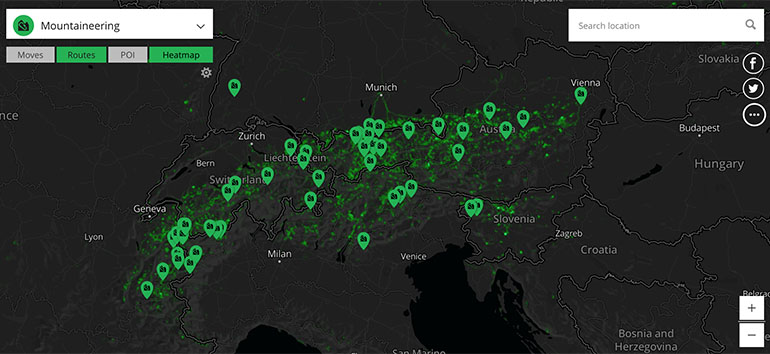 Movescount users have created routes all over the world – and with the heatmaps you can discover even more.
MAIN IMAGE: © zooom.at/Markus Berger