On race day of an ultra you want to be 100 % ready; no last-minute changes or extra hassles with gear. One thing to have sorted for a long race is your GPS watch settings to conserve battery power. Learn how Marc Whittaker from Suunto has set up his Suunto 9 for the up-coming Ultra Pirineu in the Pyrenees.
With its 110 km distance and 6800 m of vertical ascent, Ultra Pirineu is the longest ultra race Marc has ever run. Kilian Jornet has set the course record in just over 12 hours. Marc knows he is venturing into unknown territory so he hasn't set a specific time goal.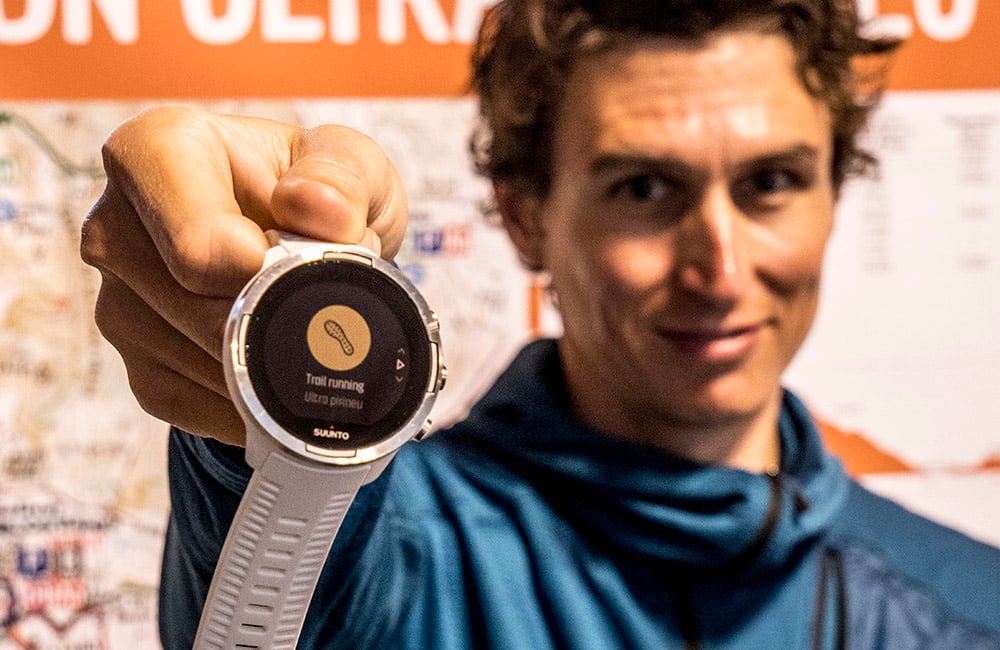 Marc has created a custom trail running sport mode for Ultra Pirineu.
"As for how I will 'race' it – I won't be racing like Kilian that's for sure!" Marc says. "I plan to start slow, control the adrenaline and be comfortable for the first two-thirds of the race. That's why I find heart rate important to me, so I can see my real-time effort. Being present in the moment is equally important, because in long distance running you can't get too caught up in what's ahead."
To help him make the finish line in good time, Marc will be using his in-depth knowledge from working at Suunto in product information management to get the very best from his Suunto 9.
Suunto 9 takes a lot of hassle out of optimizing your GPS watches battery life for a long event: it provides three predefined battery modes – Performance, Endurance and Ultra – that give you up to 120 hours of GPS tracking time. GPS accuracy is the biggest difference between the modes. You can also create a custom battery mode with your Suunto 9.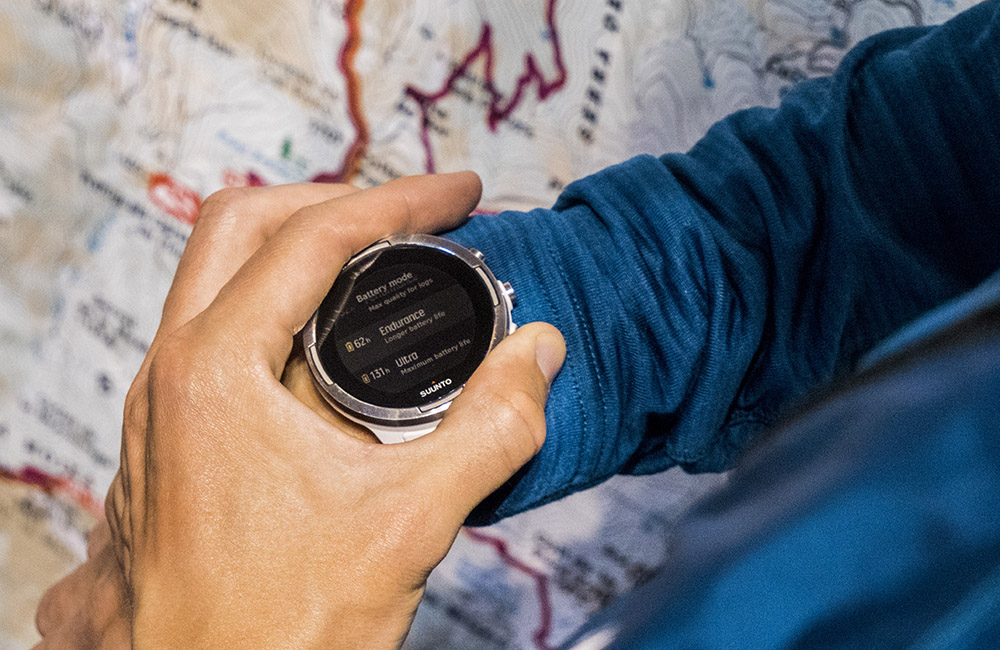 Suunto 9 has three predefined battery modes – Performance, Endurance and Ultra – and you can also define your own custom settings.
"Suunto 9's intelligent battery modes are great," Marc says. "You have one less thing to think about and can just enjoy the trails and views. I've created a custom battery mode that is based on the performance mode; I turn all vibration and notifications off, disable the auto-lap feature, whilst also changing the display to 'low color' and display timeout on."
"If I end up taking longer than I expect switching from race mode to 'just getting the race done mode', then my watch will also switch to a better battery mode on the go, so it really is a companion that is appreciated and valuable."
To make sure Marc doesn't accidentally run out of battery, his Suunto 9 will ask if he would like to change to another battery mode should the power drop below 10 %. One thing is sure, on race day Marc is going to be fully ready.
"I've come here to push my limits, experience something new and see some wonderful scenery and that's not to mention meeting all the wonderful people that go along in an event," he says.
Good luck, Marc and everyone else running the Salomon Ultra Pirineu!


Learn How to get the most of Suunto 9's battery modes
Read Suunto 9's user guide