Some adventures are too long and too epic to navigate with paper maps. A Frenchman doing a 6000 km solo thru-hike and bike of New Zealand is going all in on a Suunto 9 for navigation instead.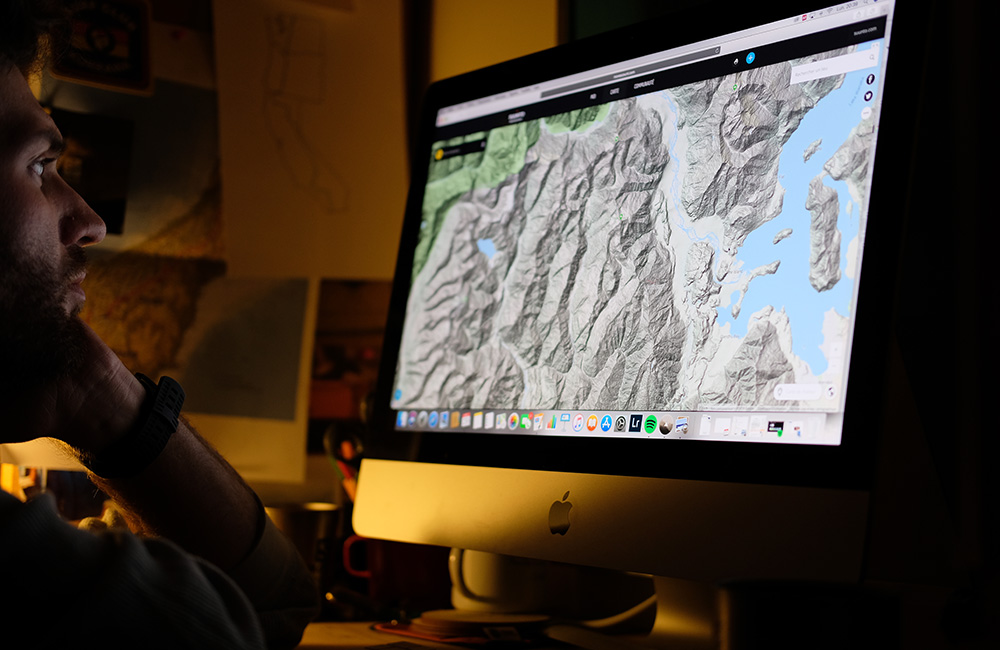 Cartophile (map lover) and long distance hiker and biker Jean Hacquart grew up in the French Alps using paper maps, and ordinarily prefers having one in his hands when he's navigating in wild and remote country.
"I grew up with paper maps, my father teaching me how to read and to use them when we were hiking together," he says. "There is something I love about the feeling of having them in my hands."
But some adventures are too long, too big, to carry a bevy of maps. That's why for his latest epic adventure travelling the length of New Zealand one way by foot, then back again by bike, he's using a Suunto 9 to do the job. Hacquart's adventure begins in November 2018 and ends in April 2019. Follow his adventure on Instagram.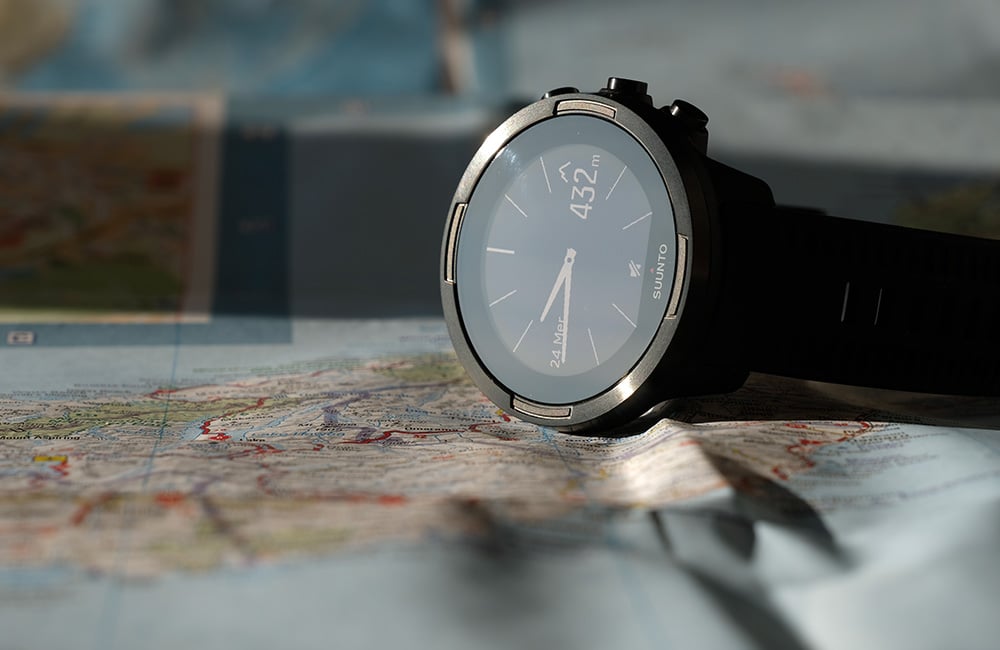 It's important to remember Hacquart's decision isn't a good idea for everyone. New Zealand's vast mountain ranges and forests are places to treat with caution and respect. Rapid weather changes, and remoteness can catch people out. River crossings are the most dangerous factor in the outdoors, along with the risk of falling.
New Zealand's Department of Conservation recommends having maps and a compass when entering its national parks, and knowing how to use them. Good quality topographical maps are available online for free here.
Having grown up in the Alps, Hacquart has experience with wild places. In 2016, he hiked the rugged 4300 km Pacific Crest Trail in the US. Paper maps were his navigation tool of choice.
"I didn't think twice and carried paper maps all the way," he says. "With them and my old Suunto watch with a compass and a barometer, I was confident and efficient. But I was really heavy too."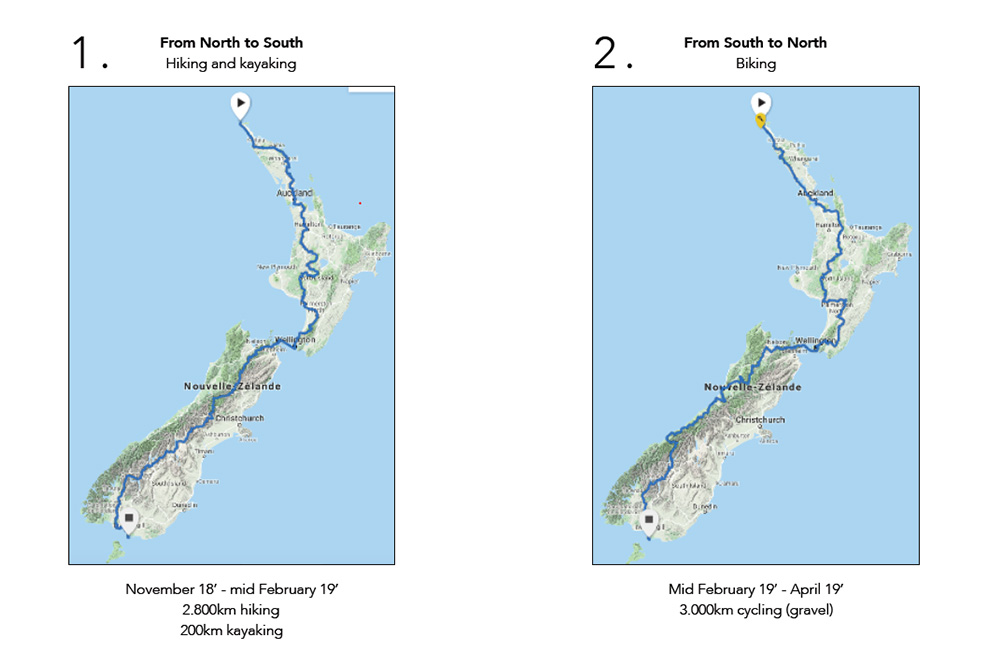 To reduce his weight for his New Zealand trip, Hacquart tried to find a three-in-one device, and found it in a Suunto 9. Specifically designed for long distance adventures, the 9 is Suunto's latest top line adventure watch.
"It's a GPS to follow the route I planned at home on my computer," he says. "It's a barometer to know the altitude and when the weather is changing, and it's a compass to be sure to follow the right direction, even if I don't have GPS reception.
"I also needed a tool that was light, easy to use, weatherproof, with an amazingly long battery life. Not that easy to find!"
Hacquart has been testing his Suunto 9 over the last few weeks before his departure to New Zealand. He says it exceeded all his requirements.
"It's a super reliable device and I never run out of battery during my multi-day hikes," he says. "So goodbye paper maps, I am fully confident to begin my new project with it on my wrist. Let the adventure begin!"